---
Join our list
Subscribe to our mailing list and get interesting stuff and updates to your email inbox.
Often times in an election, people say they don't vote because their vote won't make a difference. In our weekly Gospel eBooks poll, this is clearly not the case. One vote often is the difference between a deal becoming active (that wouldn't have) or a different book winning. We'd like to show you a few recent examples to show you how much your vote truly matters as an encouragement for you to place your vote every Thursday in our new poll.
First, for those aren't aware, every Thursday we have 12 books for you to choose from by six different publishers. As long as a poll receives 100 votes in a week's time, the winning book of that poll gets discounted to $2.99 for 48 hours. If it doesn't reach 100 votes, there is no discount from that publisher.


In these two examples, these two pairings were just shy of 100 votes. 8 extra people on the first one and just 5 extra people on the second one would have created a discount that didn't happen because there weren't enough votes. In fact, we had one book this year that received 99 votes. EVERY VOTE REALLY MATTERS!
On top of that, some receive over a 100 votes but many times just one or more votes would change which book gets discounted.

For these two polls, both of which took place within the last two months, only a few votes would have changed which book gets discounted. On the second example, one vote was the difference maker and two additional votes could have made a CS Lewis biography (Jack) get discounted instead.
So we wanted to highlight this to encourage you that your vote really does matter. Every Thursday we will post a brand new set of 6 pairings, and we wanted to ask if you would please make voting weekly on the poll a part of your regular routine. This will ensure this amazing program continues, which puts you in charge and gives you even more discounted e-books.
---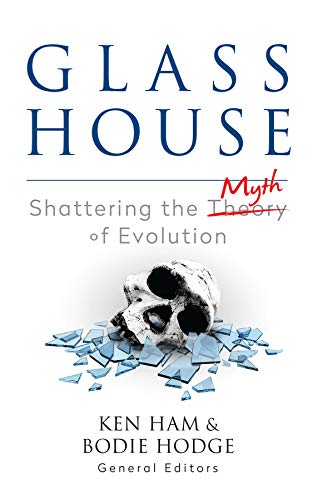 Author(s):
Ken Ham & Bodie Hodge
Publisher:
Master Books
Price:
$2.99
(Apr 17-18)
Evolution as an idea is considered a rock-solid truth among secular scientists, but when you begin looking at the evidence and asking simple questions, you find their conclusions to be just fragile assumptions, unproven myth, and outright misconceptions – like a glass house built on shifting sands.
– Discover the pervasive influences of the atheistic religion of Darwinian evolution
– Learn what science is and how science is actually devastating to evolution
– Explore how evolution developed from unproven science to a popular and cultural worldview
Now a powerful team of credentialed scientists, researchers, and Biblical apologists take on the pillars of evolution, and the truths they reveal decimate Darwin's beliefs using a Biblical and logical approach to evidence.
---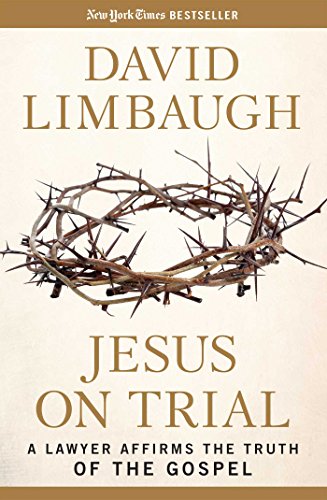 Author(s): David Limbaugh
Publisher: Regnery Publishing
Price: $0.99

In Jesus on Trial, David Limbaugh applies his lifetime of legal experience to a unique new undertaking: making a case for the gospels as hard evidence of the life and work of Jesus Christ. Limbaugh, a practicing attorney and former professor of law, approaches the canonical gospels with the same level of scrutiny he would apply to any legal document and asks all the necessary questions about the story of Jesus told through Matthew, Mark, Luke, and John. His analysis of the texts becomes profoundly personal as he reflects on his own spiritual and intellectual odyssey from determined skeptic to devout Christian. Ultimately, Limbaugh concludes that the words Christians have treasured for centuries stand up to his exhaustive inquiry—including his examination of historical and religious evidence beyond the gospels—and thereby affirms Christian faith, spirituality, and tradition.
---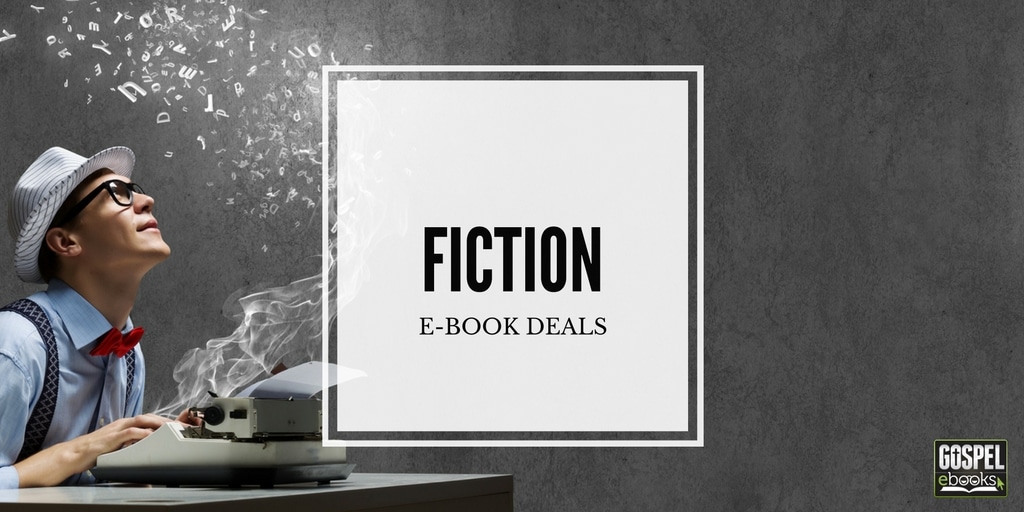 In this grab bag we have 7 fiction e-books which were written by Stephen R. Lawhead. The prices and sale dates that the publisher has provided are under each ebook cover.
[table "4279" not found /]
---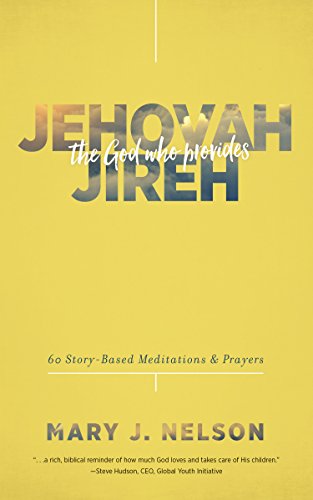 Author(s): Mary J. Nelson
Publisher: Shiloh Run Press
Price: $0.99 (Ends Apr 23)


Compelling Teaching on Relevant Scriptures, Plus Passionate Prayers and Engaging Testimonies of God's Power
As followers of Jesus, we have been grafted into Abraham's family tree and receive the same blessings God promised him (Romans 11:17).
We are God's children, and everything He has belongs to us (Galatians 4:7).
God will certainly supply all your needs from his glorious riches, which have been given to us in Christ Jesus (Philippians 4:19).
He is Jehovah-Jireh, the God who provides (Genesis 22:14).
If you're in need of God's provision, Mary J. Nelson's Jehovah-Jireh will comfort, encourage, and inspire you on a journey of prayer and devotion. Nelson shares the Word without compromise, releases hope, and focuses on the heavenly Father's infinite love and grace.
Sixty story-based meditations and stories, plus passionate prayers for provision, will guide you as you pray the scriptures into your personal life, drawing you ever closer to the Ultimate Provider, while compelling true stories—both biblical and modern—lead you to discover that He is all you'll ever need.
---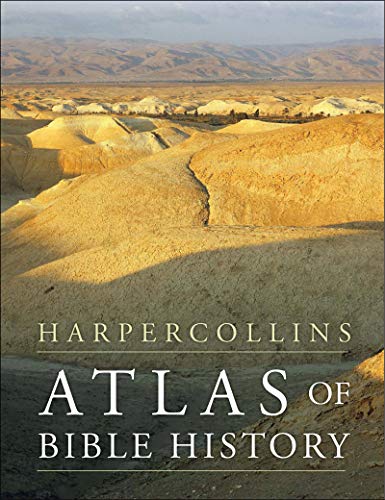 Author(s): James B. Pritchard
Publisher: HarperCollins
Price: $2.99

From the earliest evidence of humankind in Palestine to the establishment of the kingdoms of Judah and Israel, the ministry of Jesus, and the rise of the Christian Church, the richly illustrated HarperCollins Atlas of Bible History brings the Bible to life in all its geographical context.
Detailed biblical references, timelines, and suggestions for further reading accompany each period of biblical history, conveying a tangible sense of the land, events, and people portrayed in the world's most famous book. With more than 100 full-color maps, timelines, and expert explanations, this superlative reference work will enable readers to more fully appreciate and understand the Bible and its stories.
The HarperCollins Atlas of Bible History features:
Over 100 full-color geographical and topographical maps
The latest archaeological information, floor plans, city plans, illustrations, and artistic recreations of ancient life
Charts, graphs, statistics, informative sidebars, and more
Detailed biblical references
Timelines that place each section of the Bible in its historical context
Web site recommendations for further interactive study
---
Author(s): Timothy Keller
Publisher: Penguin Books
Price: $4.99

New York Times bestselling author of The Prodigal Prophet Timothy Keller explores how people are changed by meeting Jesus personally—and how we can be changed encountering him today.
The people who met Jesus Christ in person faced the same big life questions we face today. Like most of us, the answers handed down to them didn't seem to work in the real world. But when they met Jesus, things immediately started to change for them. It seems he not only had the answers—he was the answer. In Encounters with Jesus, Timothy Keller shows how the central events and meetings in Jesus' life can change our own lives forever.
"Keller's work belongs on the bookshelf of every serious Bible student." —Examiner
"Keller has mined the gold from these texts of Scripture, and any Christian is bound to have their minds expanded and hearts stirred." —Grace for Sinners
---
---
Gospel eBooks is a participant in the Amazon Services LLC Associates Program, an affiliate advertising program designed to provide a means for sites to earn advertising fees by advertising and linking to amazon.com. View our
Privacy Policy
.