---
Join our list
Subscribe to our mailing list and get interesting stuff and updates to your email inbox.
Author(s): Michael Abbate
Publisher: Waterbrook Press
Price: $1.99 (Ends May 5)


Before the snake,
the apple,
and the Ten Commandments,
God created a garden…
"Spiritual environmentalism" did not start out as an oxymoron–it was an invitation.
Yet today, many believe God's first job description for humankind has been replaced by other "worthier pursuits". Why has this simple instruction become so controversial? How does one sort through all the mixed messages? Is changing our lives to save the world really our responsibility–or even possible?
Gardening Eden invites you to consider a new, spiritual perspective to practical environmentalism. The question is not whether our souls find expression and inspiration in our incredible planet, but how best to preserve that fundamental connection.
Green living is no longer a fad–simple lifestyle solutions are now available to everyone. Discover creation care as an act of worship and a call to deeper harmony with our Creator, our fellow gardeners, and our living Earth. Gardening Eden is the primer in how this shift will transform not only our world but your very soul.
---
Author(s): Sarah Young
Publisher: Thomas Nelson
Price: $1.99 (Apr 22-24)


After many years of writing in her prayer journal, missionary Sarah Young decided to be more attentive to the Savior's voice and listen for what He was saying to her. The result was Jesus Calling, a collection of personal reflections based on Jesus' own words of hope, guidance, and peace found in the Scriptures. Through these messages, countless people have been encouraged to experience a deeper relationship with the Lord as they also learn to listen for His voice in the pages of the Bible.
In Experiencing God's Presence, the first study in the Jesus Calling Bible Study Series, you will be encouraged to lay down your cares and just spend time each day with your heavenly Father. As you follow the Lord's instruction to "be still and know that I am God" (Psalm 46:10), you will encounter His peace, be filled with His strength, gain a new perspective on your situation, and experience the full life that only He can provide.
Each of the Jesus Calling Bible Studies includes devotional readings from Jesus Calling, selected passages of Scripture for reflection, Bible Study questions, and additional questions and activities to help you apply and live out the material. This study can be used for personal reflection and Bible study or in a small-group setting.
---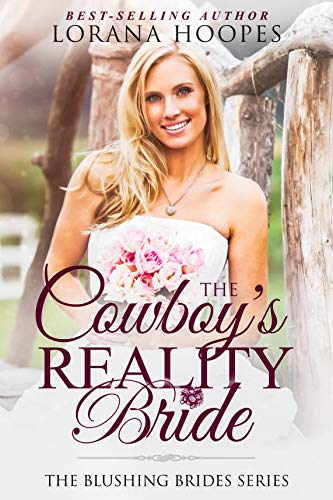 Author(s):
Lorana Hoopes
Publisher:
N/A
Price:
$2.99
Lights, camera…love?
Cowboy Tyler Hall never thought he'd be a contestant on a reality dating TV show, but after his latest breakup, he decides to audition. At best, he finds the woman of his dreams. At worst, he spends some time away from his ranch and meets some new people. But what he hadn't bargained on was falling for the one woman he can't have.
Laney Swann has been trying to re-invent herself for years. But now, as a fabulous makeup artist, she can use her talents on the hot new reality show in town. What she doesn't expect from her new job is to get hit by a thunderbolt of desire when she sees Tyler for the first time. Laney is tripped up when she sees Tyler for the first time. Handsome, rugged, and the perfect gentleman, she realizes she needs to become a contestant herself to have a chance with him. But there are rules – she's an employee, he's the talent. It could never work. Right?
When Tyler attempts to prove to Laney he's all in, she's not sure she can believe him. He's getting paid to fall in love, after all. Laney has to decide to open up her heart, and possibly get it broken, or give up on Tyler completely.
But this cowboy isn't going down without a fight…
Find out in this sweet and funny romance that will steal an afternoon from you. This is the first book in the multi-author Blushing Bride series. Each book will be standalone but have the common thread of brides and weddings running through them. Be sure to grab your copy of this newest Christian romance from best-selling author Lorana Hoopes and pay attention for a special offer at the back of the book!
---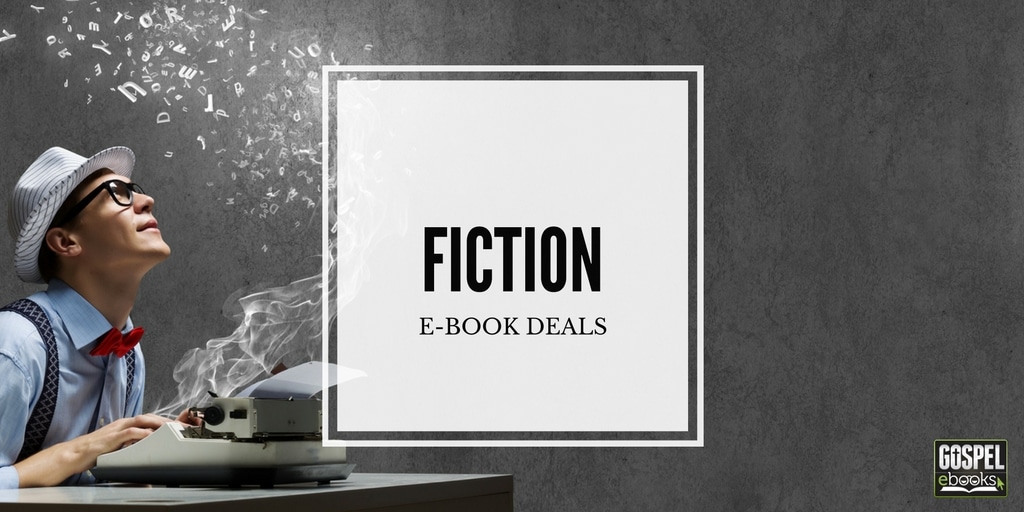 In this grab bag we have 6 fiction e-books from HarperCollins Christian Publishing. The prices  that the publisher has provided are under each ebook cover.
[table "4286" not found /]
---
Author(s): Ruth Myers with Warren Myers
Publisher: Multnomah
Price: $1.99 (Ends May 5)


Inspiration for Your Daily Encounters with God
Those who have discovered the secret of praise know how powerfully it deepens their experience of God. They've seen firsthand how He often works in our times of praise, releasing freedom and joy that transform struggles into blessings.
Yet even when you know the delight of daily spending time with God, you may find yourself distracted by life's busyness or even reluctant to offer praise in the midst of trials. The key writes author Ruth Myers, is to "choose to cultivate the habit of praise, taking steps to enrich your prayer life."
This inspiring collection of daily encounters will help you do exactly that. Deeply rooted in Scripture and adapted from Ruth's earlier writings, A Treasury of Praise guides you through personalized prayer and praise, invites you to feast on the words of God, and leads you to a deeper understanding of His power and love.
Through each brief reading, you can enter into God's presence. You can find Him truly sufficient to carry you through every disappointment, every challenge, and every season of life.
---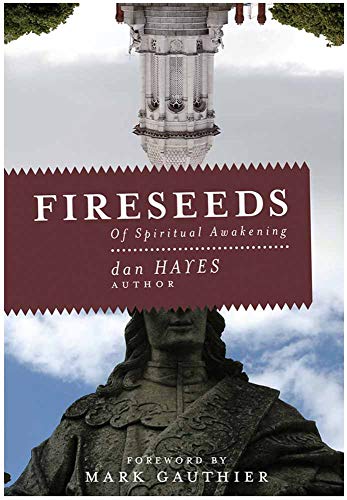 Author(s): Dan Hayes
Publisher: CruPress
Price: $3.99

"I saw something…never witnessed before, the president and all of the faculty on their knees together praying for the unsaved students under their care."
-Linfield College, Global Awakening of 1907
For over two decades, Fireseeds has inspired us to pray, to expect the impossible, and to trust God for new works of His Spirit-in our lives and on the campus. Fireseeds is a proven tool for igniting campus-wide, student-led prayer.
But it is more than a book on prayer. It is a book of stories; stories of great prayer movements, revivals, and the students who gave leadership to them.
This is not simply a reprint of an old classic. Fireseeds has been updated and expanded to include recent accounts of student revivals as well as stories from around the world and not simply the U.S. The new Fireseeds also recounts the contribution of women to these revivals as they are often overshadowed, and contains an additional chapter on the filling of the Spirit (including the Satisfied Prayer Experience). Last, the revised version opens with a foreword by Mark Gauthier, and a vision to trust God for movements everywhere.
---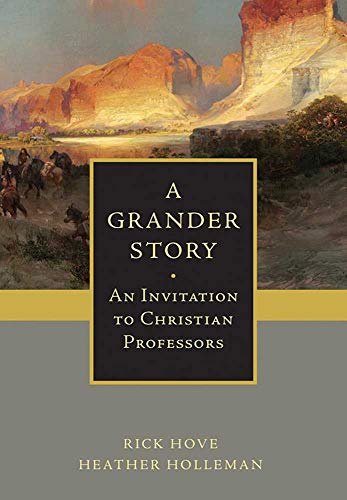 Author(s): Rick Hove & Heather Holleman
Publisher: Cru Press
Price: $3.99

An Invitation to Christian Professors
A Grander Story both inspires and equips Christian faculty to think differently about their lives and work. Whether serving at institutions public or private, research or teaching, two-year or four-year—as tenure-line professors, adjuncts, lecturers, or visiting scholars—our hope is that God will use this book to encourage each professor in his or her calling and help usher in the day when movements of Christ-following professors on every campus will be used by God to bless those around them and the world.
"This delightful book is a celebration of our high calling as Christ-followers on the university campus. The life stories of the professors featured here are convicting, yet tenderly so; inspirational, yet also quietly comforting."
Charles M. C. Lee
Moghadam Family Professor of Management
Stanford Graduate School of Business
"A Grander Story is an indispensable guide for Christians in the academy seeking to view their scholarship through the lens of God's Kingdom. Theologically sound and full of practical insight, this text challenges current and future faculty to utilize their talents to exalt Christ in the mission field of the modern university."
Cullen Buie
Associate professor of Mechanical Engineering
Massachusetts Institute of Technology
---
---
Gospel eBooks is a participant in the Amazon Services LLC Associates Program, an affiliate advertising program designed to provide a means for sites to earn advertising fees by advertising and linking to amazon.com. View our
Privacy Policy
.