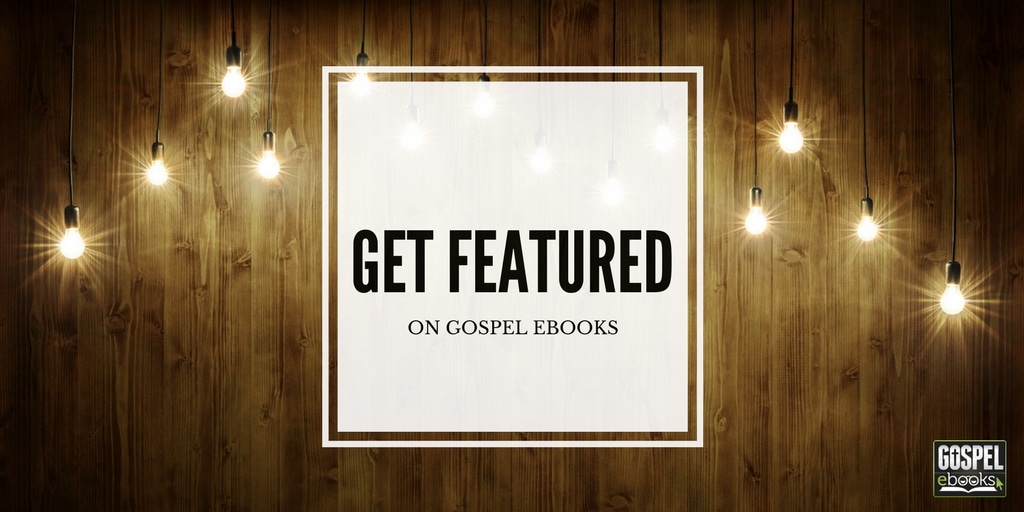 Set your e-book apart from the rest.
Have it featured in our premium spot, which is at the top of both the home page and the daily deals page OR have it displayed for longer in the sidebar which will appear directly below the sponsored banners.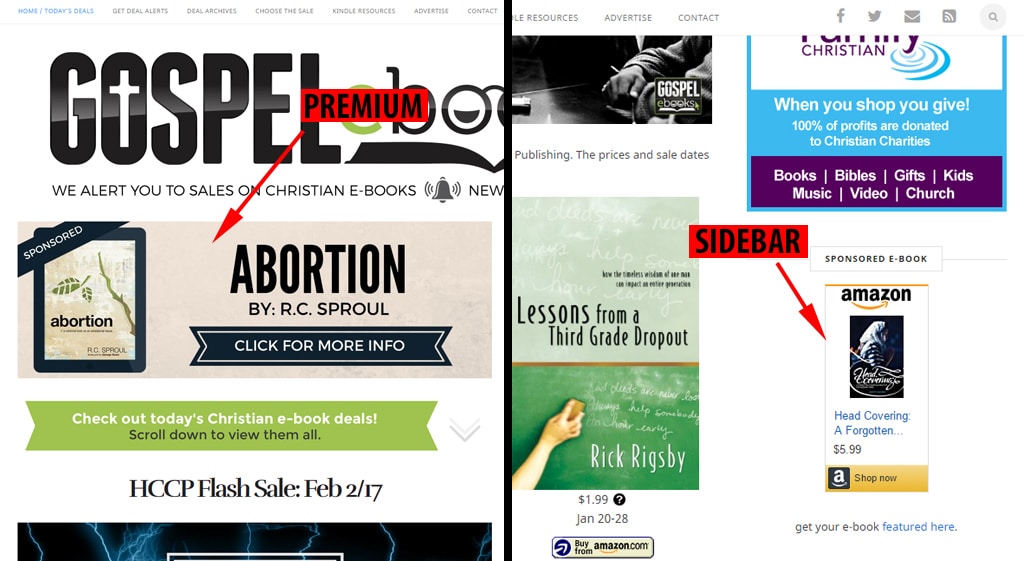 This service is available for just $40. The premium feature is for one-day only whereas the sidebar is for five days. Your e-book does not have to be on sale to be featured, but that will produce better results.
LET'S GET YOU SET UP
If you're ready to proceed with getting your e-book featured please fill out the form below. After we review your request, you will you be sent an invoice, usually within 24 hours.
To learn more about Gospel eBooks or to view additional advertising options please see our advertising kit. If you have any questions feel free to contact us.