---
Join our list
Subscribe to our mailing list and get interesting stuff and updates to your email inbox.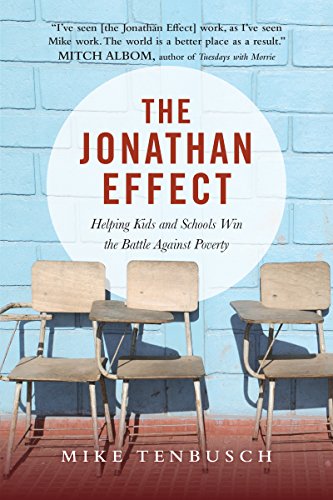 Author(s):
Mike Tenbusch
Publisher:
Intervarsity Press
Price:
$2.99
(Apr 25-26)
America may be called the "land of opportunity," but countless kids and teens are struggling like young Davids in the urban wilderness, attempting to fight the giant of poverty under insurmountable odds. What could make a difference? The presence of a "Jonathan" in their lives to offer them the life-giving support they need to survive and thrive.
The church is the best source of these Jonathans, as they partner with local schools and provide struggling youth with the relational connections that can help them overcome their circumstances. It's a strategy that works, as author Mike Tenbusch demonstrates through his own inspiring story.
A Detroit native and longtime advocate for youth education, he brings you into the classrooms of the toughest schools in America so you can see firsthand the hardships of surviving as a child in these settings. And he introduces you to many real-life Jonathans who are making a tangible difference.
The need is tremendous. If you have ever wondered how you, your company, or your church can be a part of the solution to the challenge of extreme poverty, this book will inspire you to take action. By coming alongside our nation's most vulnerable young people, you will help unleash the Jonathan Effect that will turn the tide in the battle against poverty.
---
Author(s): Robert Benson
Publisher: Waterbrook Press
Price: $1.99 (Ends May 5)


The story of a small garden large enough to hold everything in life that really matters.
"These days the portion of Eden for which I am responsible is fairly modest. . . . It is a small house in a small garden in a small neighborhood. But it is large enough . . . Large enough to hold everything dear."
Digging In tells the story of the author's move into an early twentieth-century cottage with a long abandoned back yard, and the work that he and his family had to do to bring a garden to life there. It is the story of the way that the garden became the ground upon which deeper relationships with his family, friends, and neighbors began to blossom and grow.
Written in the gentle, revealing prose for which Benson is acclaimed, this is a lyrical and wise book, beautifully evoking the wonder of planting and seasons, humorously recalling the challenges and the struggles of the labor itself, and carefully observing the simple truths and timeless joys that were there to be found.
From the Trade Paperback edition.
---
In this grab bag we have 16 fiction e-books from Harvest House. The prices and sale dates that the publisher has provided are under each ebook cover.
[table "4294" not found /]
---
Author(s): Tony Evans
Publisher: Harvest House Publishers
Price: $3.77

Emotional strongholds come in all shapes and sizes—doubt, rejection, poor self-esteem, pride, stubbornness, a victim mentality, or defeatism. Which of these are you battling? Which ones are undermining your confidence and eroding your spiritual strength?
Tearing down emotional strongholds so they no longer dominate your thoughts and actions can come only through an intentional alignment of your thoughts with God's truth in the Bible. Join Dr. Tony Evans in examining key emotional strongholds and their corresponding biblical truths that you can declare and apply to bring victory into your life.
---
Author(s): Dr. Kevin Leman
Publisher: Revell
Price: $1.99 (Ends Apr 29)


It happens to every parent. One day, you have a sweet son or daughter who loves to snuggle on the couch and who puts a smile on your face just by walking into the room. The next day, it's as if someone left the door open and let in an alien with a smart mouth and an attitude that, frankly, you could do without. Entering middle school is like stepping onto a different planet–for parent and child alike. It's a planet where peer pressure, social media, and hormones can wreak havoc in your child's life and in your relationship with him or her.
But these years don't have to create chaos in your family. Parenting expert and New York Times bestselling author Dr. Kevin Leman's time-tested principles will aid parents in helping their middle schooler not only survive but thrive during these turbulent years on Planet Middle School. He shows parents how to
– understand their child's rapidly expanding world
– respond rather than react to emotional swings
– tell their child about sex (before someone else tells them their version)
– create opportunities for their child to practice selflessness and gratitude
– ensure that their kid is one who loves home and family
Middle schoolers can be a weird, unpredictable species. But with a little help from Dr. Leman, parents will be able to ride out the interstellar storm with humor and confidence.
---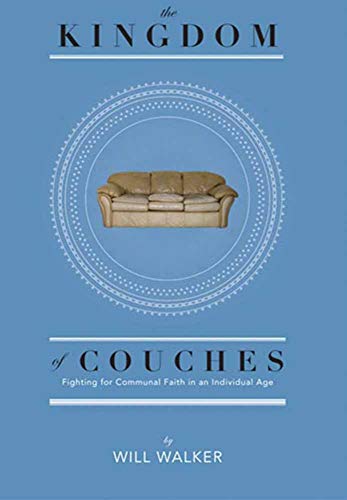 Author(s): Will Walker
Publisher: CruPress
Price: $3.99

Fighting for Communal Faith in an Individual Age
Community is a buzzword. Everyone needs it, most everyone wants it, and yet we're left on our own to figure out how to get it.
This book does three critical things:
* It gives intensely practical insight on the how's and why's of living out our faith in community.
* Through personal examples and stories, it makes you crave the community you're reading about.
* It satisfies your longing for real literature, not "just another Christian book."
This book is ridiculously well written, funny, insightful, even brilliant. Will Walker is on staff at UT. His work has appeared in several publications including Deeper Walk by Relevant Books.
---
Gospel e-books is working together with Christian publishers to allow you to choose what e-books you'd like to have discounted. Cast your vote below and the book with the most votes in each poll will be placed on sale soon after. If there are less than 100 total votes in a particular poll, the winning book will not be discounted.
---
---
Book details:
Kregel: The Peaceful Wife by April Cassidy vs. To Love, Honor, and Vacuum by Sheila Wray Gregoire
Crossway: Biblical Theology: How the Church Faithfully Teaches the Gospel by Nick Roark and Robert Cline vs. Biblical Theology in the Life of the Church: A Guide for Ministry by Michael Lawrence
New Leaf: Don't Miss the Boat by Paul Taylor vs. Inside Noah's Ark: Why it Worked by Laura Welch
Intervarsity Press: Small Faith-Great God by N. T. Wright vs. The Challenge of Jesus: Rediscovering Who Jesus Was and Is by N. T. Wright
Christian Focus: A Christian's Pocket Guide to Good Works and Rewards: In this Life and the Next by Mark Jones  vs. A Christian's Pocket Guide to Mary: Mother of God? by Leonardo De Chirico
Reformation Heritage: To Win Our Neighbors for Christ: The Missiology of the Three Forms of Unity by Wes Bredenhof vs. Theodorus Frelinghuysen's Evangelism: Catalyst to the First Great Awakening by Scott Maze
---
---
Gospel eBooks is a participant in the Amazon Services LLC Associates Program, an affiliate advertising program designed to provide a means for sites to earn advertising fees by advertising and linking to amazon.com. View our
Privacy Policy
.