---
Join our list
Subscribe to our mailing list and get interesting stuff and updates to your email inbox.
In this grab bag we have 5 e-books from Crossway. The prices and sale dates that the publisher has provided are under each ebook cover.
[table "4247" not found /]
---
In this grab bag we have 4 e-books from the Puritan Treasures for Today Series which were published by Reformation Heritage Books. The prices and sale dates that the publisher has provided are under each ebook cover.
[table "4248" not found /]
---
Author(s): Allison K. Pittman
Publisher: Multnomah
Price: $1.99 (Ends Apr 7)


The satisfying conclusion to the Crossroads of Grace series, With Endless Sight offers a rich story of family, new beginnings, and the freedom that grace can bring.
Belleville, Illinois and Wyoming Territories, 1861
Behind every story of loss is the promise of grace…
Born into a life of privilege, fourteen-year-old Belinda never questions her security, even as she leaves Illinois with her family to discover new adventures in the Oregon Territory. But when disaster falls, Belinda is left wounded, weak, and alone. Her faith in God gives her the only strength she knows in a harsh new world.
Belinda's journey takes her to a snow-covered mining camp and a red-roofed brothel in the Wyoming mountains, but not before she must spend a lonely winter with the man who took away the life she knew. Throughout the grief and hope of a strange land, Belinda must decide if her faith is big enough to allow her to forgive.
---
Author(s): C. S. Lewis
Publisher: HarperOne
Price: $2.99

A classic work on grief, A Grief Observed is C.S. Lewis's honest reflection on the fundamental issues of life, death, and faith in the midst of loss. Written after his wife's tragic death as a way of surviving the "mad midnight moments," A Grief Observed an unflinchingly truthful account of how loss can lead even a stalwart believer to lose all sense of meaning in the universe, and the inspirational tale of how he can possibly regain his bearings.
---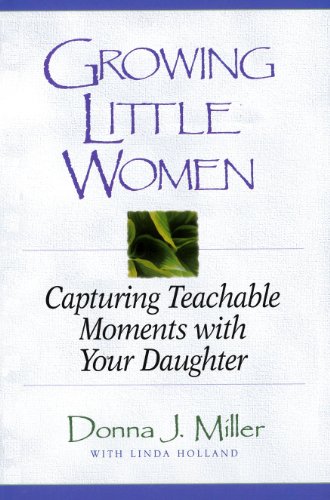 Author(s): Donna J. Miller
Publisher: Moody Publishers
Price: $3.99

Teach your children to choose the right path, and when they are older, they will remain upon it. – Proverbs 22:6 NLT. In a time where modesty is of little value and many kids have had at least one sexual encounter before graduating high school, children are growing up faster than ever. They experience pressures that, in days past, we're not faced until adulthood. They encounter situations that many adults will never meet. So how do we teach our girls to follow God when life around them at school, in magazines, and on TV teaches them to follow nothing but their passions and desires? How to we share with them that Jesus is the answer to their every question and the fulfillment of their heart's desires? In this hopeful and insightful workbook, Donna Miller shows us how. Growing Little Women will provide you and your special girl with teachable moments from the Word of God. Filled with engaging stories, fun activities, and lessons on life, you will prepare her to become a godly woman and establish a bond with her that will smooth her passage to womanhood. In just one hour a week you can impact the future of that special young lady and nurture a friendship that will last forever. Time is ticking. Don't let it get away.
---
Author(s): Chris Fabry
Publisher: Tyndale House Publishers
Price: $1.59

A Christy Award finalist from the best-selling author of War Room!
Desperate to escape haunting memories, J. D. Jessup travels from Nashville to Tucson and volunteers on an organic farm. The hardened landowner has one prevailing rule: If J. D. sees an "illegal," call the border patrol. But when an early morning ride along the fence line leads him to a beautiful young woman named Maria, near death in the desert, his heart pulls him in another direction. Longing to atone for the choices that drove him to Tucson, J. D. hides her and unleashes a chain of deadly events he could never have imagined. Soon they are running from a killer and fighting for their lives. As secrets of their pasts emerge, J. D. realizes that saving Maria may be the only way to save himself.
---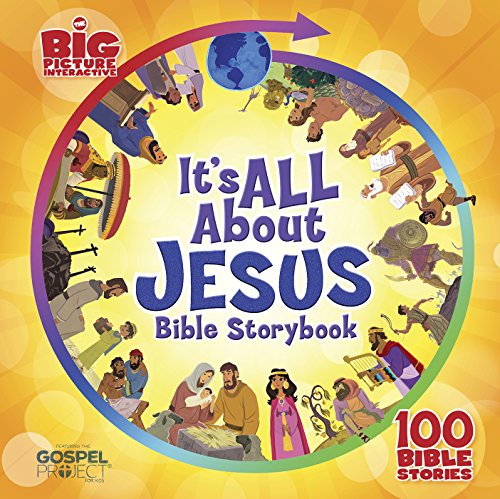 Author(s): N/A
Publisher: B&H Publishing
Price: $0.99 (Ends Apr 3)


Make the Bible come to life!
Give kids the big picture of God's story with this innovative, interactive Bible storybook. One hundred stories take readers on a journey through the Bible, and the digital pop-ups (accessed with a free "augmented reality" app) bring the art and story remarkably to life with both sound and 3-D imagery.
---
---
Gospel eBooks is a participant in the Amazon Services LLC Associates Program, an affiliate advertising program designed to provide a means for sites to earn advertising fees by advertising and linking to amazon.com. View our
Privacy Policy
.