---
Join our list
Subscribe to our mailing list and get interesting stuff and updates to your email inbox.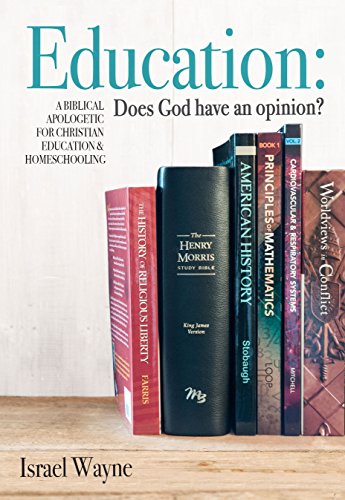 Author(s):
Israel Wayne
Publisher:
Master Books
Price:
$2.99
(Apr 10-11)
Since the beginning of the 20th century, the vast majority of Christians have embraced the idea that it is a proper role and function of the civil government to control and guide the education of children. Most Christians believe God doesn't care, one way or the other, how our children are schooled or what methods are employed. This book will use Scripture to prove otherwise.
What you read in this book will radically challenge your assumptions and preconceived ideas.
– Discover the true purpose of an education and how this affects and influences students
– Explore a truly Biblical philosophy of education and how it compares to traditional schooling
– Learn to apply a Biblical worldview strategically and systematically to core subjects of education (more…)
---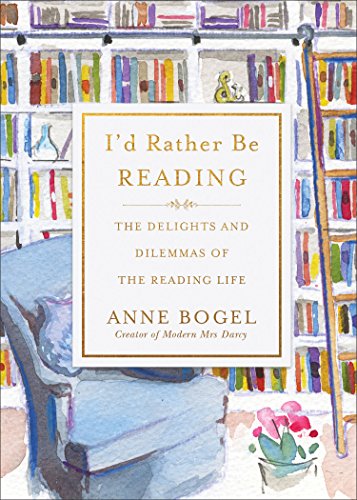 Author(s): Anne Bogel
Publisher: Baker Books
Price: $1.99 (Apr 10 Only)


For so many people, reading isn't just a hobby or a way to pass the time–it's a lifestyle. Our books shape us, define us, enchant us, and even sometimes infuriate us. Our books are a part of who we are as people, and we can't imagine life without them.
I'd Rather Be Reading is the perfect literary companion for everyone who feels that way. In this collection of charming and relatable reflections on the reading life, beloved blogger and author Anne Bogel leads readers to remember the book that first hooked them, the place where they first fell in love with reading, and all of the moments afterward that helped make them the reader they are today. Known as a reading tastemaker through her popular podcast What Should I Read Next? Bogel invites book lovers into a community of like-minded people to discover new ways to approach literature, learn fascinating new things about books and publishing, and reflect on the role reading plays in their lives.
The perfect gift for the bibliophile in everyone's life, I'd Rather Be Reading will command an honored place on the overstuffed bookshelves of any book lover.
---
In this grab bag, we have 3 e-books from Reformation Heritage. The prices and sale dates that the publisher has provided are under each ebook cover.
[table "4269" not found /]
---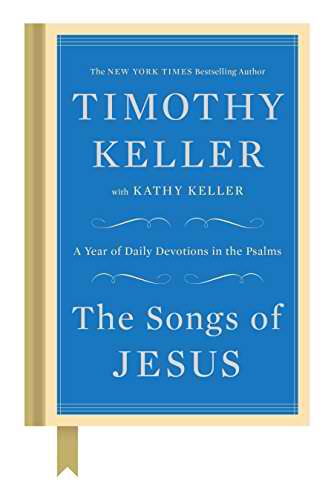 The Songs of Jesus: A Year of Daily Devotions in the Psalms
Author(s): Timothy Keller with Kathy Keller
Publisher: Viking (an imprint of Penguin)
Price: $4.99

Renowned pastor and New York Times bestselling author Timothy Keller writes the book his readers have been asking for: A year-long daily devotional, beautifully designed with gilt edges and a gold ribbon marker.
The Book of Psalms is known as the Bible's songbook—Jesus knew all 150 psalms intimately and relied on them to face every situation, including his death.
Two decades ago, Tim Keller began reading the entire Book of Psalms every month. The Songs of Jesus is based on his accumulated years of study, insight, and inspiration recorded in his prayer journals. Kathy Keller came to reading the psalms as a support during an extended illness. Together they have distilled the meaning of each verse, inviting readers into the vast wisdom of the psalms.
If you have no devotional life yet, this book is a wonderful way to start. If you already spend time in study and prayer, understanding every verse of the psalms will bring you a new level of intimacy with God, unlocking your purpose within God's kingdom.
---
Making Sense of God: Finding God in the Modern World
Author(s): Timothy Keller
Publisher: Penguin Books
Price: $4.99 DEAL EXPIRED


We live in an age of skepticism. Our society places such faith in empirical reason, historical progress, and heartfelt emotion that it's easy to wonder: Why should anyone believe in Christianity? What role can faith and religion play in our modern lives?
In this thoughtful and inspiring new book, pastor and New York Times bestselling author Timothy Keller invites skeptics to consider that Christianity is more relevant now than ever. As human beings, we cannot live without meaning, satisfaction, freedom, identity, justice, and hope. Christianity provides us with unsurpassed resources to meet these needs. Written for both the ardent believer and the skeptic, Making Sense of God shines a light on the profound value and importance of Christianity in our lives.
---
Author(s): Maggie Brendan
Publisher: Revell
Price: $0.79

She is staking her future on a man she's never met. Can she learn to love him?
When Catharine Olsen leaves Holland for Wyoming as a mail-order bride, she brings some extra baggage with her: two sisters, her mother's set of Blue Willow china, and a tragic past. As she steps off the train, Peter Andersen is glad to see that she is everything her letters showed her to be. But he is a bit perturbed by her unexpected companions. How will he support them all? And what other secrets might Catharine be keeping from him?
Filled with sweet romance and vivid characters, Deeply Devoted highlights a clash of cultures as a highborn European and a simple wheat farmer learn to love one another and trust God with the past–and the future.
"Maggie Brendan has done it again. As gentle as a prairie breeze and as delicate as the Blue Willow china for which the series is named, Deeply Devoted is a tender and haunting tale that stirs heart and soul deeply–well beyond the last page."–Julie Lessman, author of the Daughters of Boston series and the Winds of Change series
Maggie Brendan is the bestselling author of several books, including the Heart of the West series and The Blue Willow Brides series. She was a 2013 finalist for the Published Maggie Award of Excellence, a 2013 finalist for the Heart of Excellence Readers' Choice Award, a 2012 finalist for Inspirational Reader's Choice award, and a recipient of the 2004 ACW Persistence Award in Atlanta. She is a member of the Author's Guild; Romance Writers of America; Faith, Hope, and Love; and Georgia Romance Writers. When she's not writing, she enjoys reading, researching for her novels, and spending time with her family. You can follow her at her blog www.SouthernBelleWriter.blogspot.com, and on Facebook and Twitter @MaggieBrendan.
---
Author(s): Dr. Kevin Leman
Publisher: Revell
Price: $2.99

Every mom wants the best for her son. She wants him to succeed in life, to be a man of character, to find a good woman, to be a great dad. But sometimes boys are hard for moms to understand. Sometimes they're strange, annoying, and downright disgusting! Yet always they need a mother who is engaged and interested in them, because a mom is the most important person in a boy's life.
In What a Difference a Mom Makes, New York Times bestselling author Dr. Kevin Leman uses his wit and wisdom to show Mom how to lay the groundwork that will allow her son to grow into a good man. Armed with Dr. Leman's expert advice and insight, Mom will gain an understanding of her boy at every stage, from that very first diaper change to the moment he leaves for college. Dr. Leman shows how to discipline a boy, how to command respect, how to let him fight his own battles, how to understand his sexuality, and how to weather the changes in the mother-son relationship as he grows up. Most of all, Leman shows Mom how to lighten up and have some fun along the way with that boy who will always have her heart.
---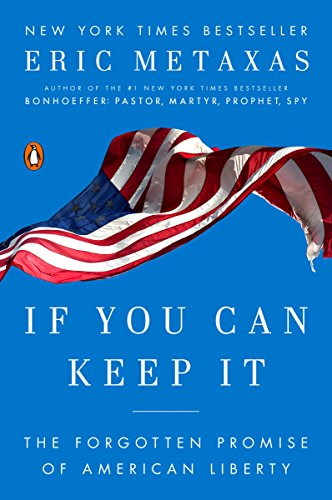 Author(s): Eric Metaxas
Publisher: Penguin Books
Price: $4.99

#1 New York Times bestselling author Eric Metaxas delivers an extraordinary book that is part history and a part rousing call to arms, steeped in a critical analysis of our founding fathers' original intentions for America.
In 1787, when the Constitution was drafted, a woman asked Ben Franklin what the founders had given the American people. "A republic," he shot back, "if you can keep it." More than two centuries later, Metaxas examines what that means and how we are doing on that score.
If You Can Keep It is at once a thrilling review of America's uniqueness—including our role as a "nation of nations"—and a chilling reminder that America's greatness cannot continue unless we embrace our own crucial role in living out what the founders entrusted to us. Metaxas explains that America is not a nation bounded by ethnic identity or geography, but rather by a radical and unprecedented idea, based on liberty and freedom for all. He cautions us that it's nearly past time we reconnect to that idea, or we may lose the very foundation of what made us exceptional in the first place.
---
---
Gospel eBooks is a participant in the Amazon Services LLC Associates Program, an affiliate advertising program designed to provide a means for sites to earn advertising fees by advertising and linking to amazon.com. View our
Privacy Policy
.