---
Join our list
Subscribe to our mailing list and get interesting stuff and updates to your email inbox.
In this grab bag we have 4 e-books from Crossway. The prices and sale dates that the publisher has provided are under each ebook cover.
[table "4275" not found /]
---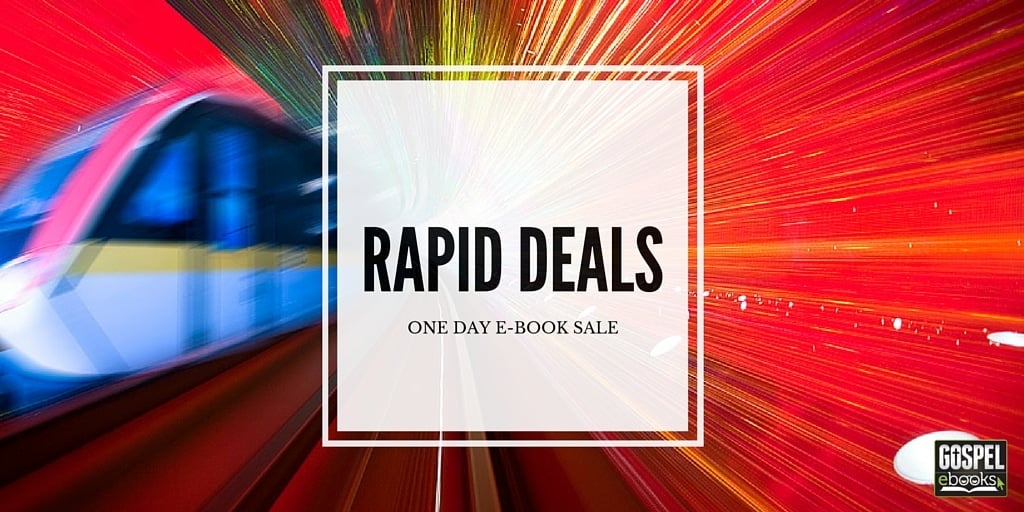 In this grab bag we have 8 e-books from HarperCollins Christian Publishing. The prices and sale dates that the publisher has provided are under each ebook cover.
[table "4272" not found /]
---
Author(s): Scot McKnight & Greg Mamula
Publisher: Cascade Books
Price: $2.99

Churches often find themselves in the middle of a conflict. These conflicts can exist between people within the church, between the leaders and congregation, or even between churches themselves. Leaders often turn to Scripture for guidance in resolving these conflicts. However, the Bible does not outline or even discuss conflict management. In fact, various biblical figures–from ancient Israelite kings to New Testament apostles–all uniquely approach conflict.
Does the Bible have a "theory of conflict management"? In Conflict Management and the Apostle Paul, the authors explore how Paul approached conflicts with his close associates like Barnabas and Peter, and with his mission churches like those in Galatia and Corinth. Conflict Management and the Apostle Paul distinctively sketches how various theories of conflict management used today shed light on Paul's own approaches to conflict while also evaluating the conflicts themselves. The authors in this volume are pastors and church workers who themselves bring their own experiences with conflict into play as they seek wisdom from the New Testament.
"Living in a world so filled with contention, both inside and outside of the church, we need help working through conflict to restore communication and connection with those around us. Conflict Management and the Apostle Paul gives us a Pauline perspective on life together. The series of articles give fresh insight to a practical blend of biblical instruction and sociological conflict transformation systems."
–Robin D. Stoops, Executive Minister, American Baptist Churches of Nebraska
"This text takes a deep dive into how the Apostle Paul addressed conflict. Because 'conflict' was sometimes Paul's middle name, the dive brings to the surface many fresh approaches to dealing with our own conflicts today . . . Paul's conflicts are today's conflicts. You will need this book in the days ahead."
–C. Jeff Woods, Associate General Secretary for the American Baptist Churches, USA
"For fellow travelers seeking to find a better way through the conflicts of modern life, Conflict Management and the Apostle Paul brings the work of a dedicated cadre of pastors and lay leaders who have delved deeply into Scripture with a view to articulating the precise nature of the conflicts and disputes addressed by Paul, and the ways he confronted them. With case stories scattered throughout, this book serves as a useful companion for all who seek to better understand Paul's teaching and how it sheds light on modern strategies that work, and those that do not."
–Karl A. Slaikeu, author of When Push Comes to Shove: A Practical Guide to Mediating Disputes
Scot McKnight is Julius R. Mantey Professor of New Testament, Northern Seminary, and is an author of more than sixty books, including commentaries on Colossians, Philemon, and Galatians.
Greg Mamula is Associate Executive Minister, American Baptist Churches of Nebraska, Omaha.
---
Author(s): Emilie Griffin
Publisher: Intervarsity Press
Price: $3.99

"What wisdom do I bring to the later years? Nothing more than the wisdom of dwelling in the present moment. No more than the courage of God's promises. Nothing more than the courage to walk through sorrow. No more than the unlimited future of God's love."
So, Emilie Griffin, author, teacher, spiritual director, writes in her seventy-fifth year. In these pages she reflects on the beauty and the difficulty of aging. Pain mingles with gratitude. With her, we learn again how to draw close to the Lord who longs to guide us through.
Ideal for both individuals and discussion groups, each chapter ends with reflection questions and a prayer. Discover a spirituality that will sustain you in the later years.
---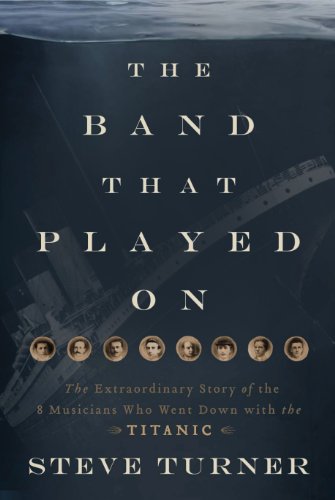 Author(s): Steve Turner
Publisher: Thomas Nelson
Price: $1.99 (Apr 14-16)


"They kept it up to the very end. Only the engulfing ocean had the power to drown them into silence. The band was playing 'Nearer, My God, to Thee.' I could hear it distinctly. The end was very close." —CHARLOTTE COLLYER, TITANIC SURVIVOR
The movies, the documentaries, the museum exhibits. They often tell the same story about the "unsinkable" Titanic, her wealthy passengers, the families torn apart, and the unthinkable end. But never before has "that glorious band"—the group of eight musicians who played on as the Titanic slipped deeper and deeper into the Atlantic Ocean—been explored in such depth. Steve Turner's extensive research reveals a fascinating story including dishonest agents, a clairvoyant, social climber, and a fraudulent violin maker. Read what brought the band members together and how their music served as the haunting soundtrack for one of modern history's most tragic maritime disasters.
BOOK REVIEWS
The Band that Played On by Steve Turner is, surprisingly, the first book since the great ship went down to examine the lives of the eight musicians who were employed by the Titanic. What these men did? standing calmly on deck playing throughout the disaster? achieved global recognition. But their individual stories, until now, have been largely unknown. What Turner has uncovered is a narrow but unique slice of history? one more chapter of compelling Titanic lore.
Turner, a music journalist, pursued living relatives of the band members and squeezed all that he could out of "inherited photographs, documents, and anecdotes" enabling him to sketch brief but poignant portraits of eight young (or at least youngish) men, all born in an optimistic era and all members of the rising middle class. To their parents, their girlfriends, and surely to themselves as well, the future must have seemed bright right up until the early morning hours of April 15, 1912…
There is much that we do not know about the final hours of these men. Why did they make the decision to play on the deck that night? What was in their hearts and minds? …
Even the Titanic survivors who witnessed their final performance quibbled over some details. Did the band march or did they kneel? Was their last number "Autumn" or was it "Nearer, My God, to Thee"? Did they stop playing during the final moments and pack their instruments away or were they still playing as the ship went down? All agreed, however, that all eight band members behaved with remarkable calm and courage. Within hours of the ship's sinking, their story was circulating and they had already become heroes…
For Turner, however, the undisputed hero of the book is Wallace Hartley, a fine musician with religious conviction and a powerful sense of duty who seems most likely to have been the force behind those final hours of heroism. In the last pages of the book, Turner reveals a surprising Hartley discovery?a turn of events which makes a fine ending for his worthy book, even as it leaves us hopeful that the Titanic may yet have a few mysteries she is willing to give up.
—Marjorie Kehe, Book Editor, Christian Science Monitor
---
Author(s): Kevin Stevens
Publisher: Ambassador International
Price: $0.99

A Word for the Weary speaks directly into the hearts of those who are passing through difficult seasons in their lives.
As you read through this devotional, day by day the Spirit of God will encourage you the reader to continue moving forward even through the most difficult of circumstances. As much as a tragedy or a severe trial can seemingly alter the whole course of your destiny, it takes only one word from God to turn things around and change your lives!
God will bring to pass His promises concerning you!
Are you in a season of feeling weary and without strength? Do you feel like you are in a spiritually dry and desert place? Perhaps you feel like you are wandering through the wilderness. Then this book is for you!
God has a word for you right now in the season you are in. Ambassador International
---
Author(s): Hanna Rosin
Publisher: Mariner Books
Price: $1.99

Behind the scenes at Patrick Henry College: "A deft and honest narrative of evangelical education . . . historical background, close observation, and skeptical wit" (Publishers Weekly).
One of the Christian Science Monitor's annual "Books We Liked Best"
Take a walk down the halls and into the dorms and hearts of tiny Patrick Henry College, a Christian school just outside the nation's capital, where ambitious young evangelicals are groomed to become tomorrow's conservative elite. The future front lines of politics, entertainment, and science will be commanded by these idealistic graduates, who plan to lead the battle in reclaiming a godless nation.
God's Harvard reveals the evangelical movement at a moment of crisis and climax, its future leaders struggling to resist the temptations of modern life even as they try to remake the world in their image. This is a vibrant, insightful look at kids who may very well be in charge of our country one day.
"A rare accomplishment for many reasons—perhaps most of all because Rosin is a journalist who not only reports but also observes deeply." —San Francisco Chronicle
"Rosin is at her best when chronicling sympathetically the lives of these young evangelicals, as ambitious as their secular peers but single-minded in their focus on politics." —Chicago Tribune
"Nuanced and highly readable . . . With her feisty, richly detailed prose." —The Washington Post
---
---
Gospel eBooks is a participant in the Amazon Services LLC Associates Program, an affiliate advertising program designed to provide a means for sites to earn advertising fees by advertising and linking to amazon.com. View our
Privacy Policy
.