---
Join our list
Subscribe to our mailing list and get interesting stuff and updates to your email inbox.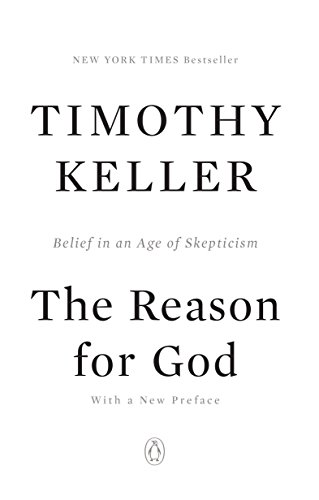 Author(s): Timothy Keller
Publisher: Penguin Books
Price: $1.99

A New York Times bestseller people can believe in—by "a pioneer of the new urban Christians" (Christianity Today) and the "C.S. Lewis for the 21st century" (Newsweek).
Timothy Keller, the founding pastor of Redeemer Presbyterian Church in New York City, addresses the frequent doubts that skeptics, and even ardent believers, have about religion. Using literature, philosophy, real-life conversations, and potent reasoning, Keller explains how the belief in a Christian God is, in fact, a sound and rational one. To true believers, he offers a solid platform on which to stand their ground against the backlash to religion created by the Age of Skepticism. And to skeptics, atheists, and agnostics, he provides a challenging argument for pursuing the reason for God.
---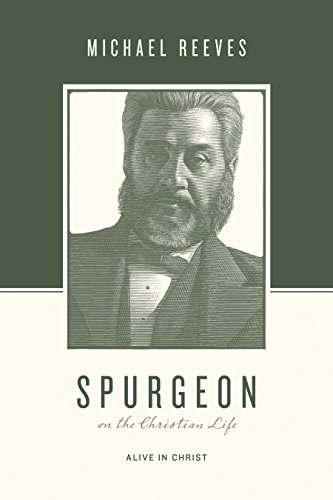 Author(s):
Michael Reeves
Publisher:
Crossway Books
Price:
$2.99
(Apr 16-17)
Charles Spurgeon, widely hailed as the "Prince of Preachers," is well known for his powerful preaching, gifted mind, and compelling personality. Over the course of nearly four decades at London's famous New Park Street Chapel and Metropolitan Tabernacle, Spurgeon preached and penned words that continue to resonate with God's people today.
Organized around the main beliefs that undergirded his ministry—the centrality of Christ, the importance of the new birth, the indwelling of the Spirit, and the necessity of the Bible—this introduction to Spurgeon's life and thought will challenge readers to live their lives for the glory of God.
Part of the Theologians on the Christian Life series.
---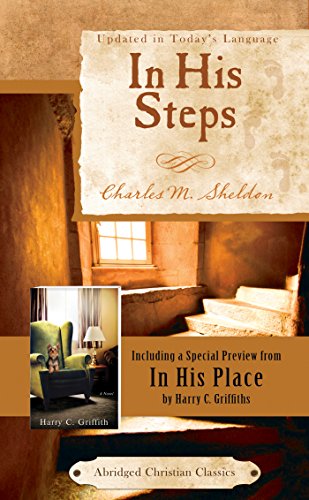 Author(s): Charles M. Sheldon
Publisher: Barbour Books
Price: FREE (Apr 16-23)


What Would Jesus Do? It's an excellent question. This time-honored book is the story of one church's pledge to ask "What would Jesus do?" before making any decision, however small or large. For some, following Christ's example brings great joy. For others, it causes misunderstanding, conflict, and suffering. In His Steps has a most unusual appeal to the Christian to follow in Christ's steps, regardless of what others may do. Without a doubt, you'll find this abridged and updated edition to be one of the most challenging yet entertaining books you have ever read.
Now includes a special selection from the upcoming In His Place by Harry C. Griffith.
When Pastor Long challenges his prominent but self-satisfied congregation to become a living force for Christ in their small North Georgia town, he is blindsided by personal trials. Responding to Christ's command "As the Father has sent me, so I send you," he tackles these difficult situations–and more–over a tumultuous week of trials and testing and ultimately learns (as he leads) what it means to walk In His Place.
---
In this grab bag we have 9 e-commentaries which were written by Warren Wiersbe. The prices and sale dates that the publisher has provided are under each ebook cover.
[table "4277" not found /]
---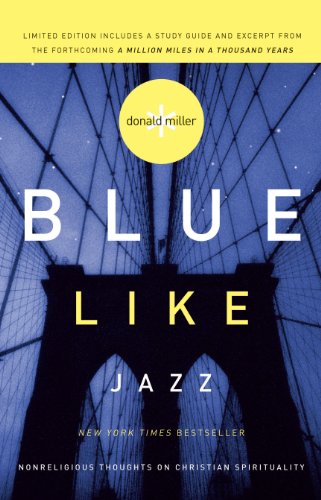 Author(s): Donald Miller
Publisher: Thomas Nelson
Price: $1.99

"I never liked jazz music because jazz music doesn't resolve. I used to not like God because God didn't resolve. But that was before any of this happened." ?Donald Miller
In Donald Miller's early years, he was vaguely familiar with a distant God. But when he came to know Jesus Christ, he pursued the Christian life with great zeal. Within a few years, he had a successful ministry that ultimately left him feeling empty, burned out, and, once again, far away from God. In this intimate, soul-searching account, Miller describes his remarkable journey back to a culturally relevant, infinitely loving God.
For anyone wondering if the Christian faith is still relevant in a postmodern culture.
For anyone thirsting for a genuine encounter with a God who is real.
For anyone yearning for a renewed sense of passion iná life.
Blue Like Jazz is a fresh and original perspective on life, love, and redemption.
---
Author(s): Kim Vogel Sawyer
Publisher: Waterbrook Press
Price: $2.99 (Ends April 28)


She left her Old Order Mennonite community, heavily weighted with secrets. But God reveals all things, in His time. And He redeems them.
Suzanne Zimmerman was only seventeen and pregnant when her shamed mother quietly sent her away from their Old Order Mennonite community in Kansas. With her old home, family, and first love firmly behind her, Suzanne moved to Indiana, became a nurse, and raised a daughter, Alexa, on her own.
Now, nearly twenty years later, an unexpected letter arrives from Kansas. Her brother asks her to bring her nursing abilities home and care for their ailing mother. His request requires that Suzanne faces a family that may not have forgiven her and a strict faith community. It also means seeing Paul Aldrich, her first love, again.
Paul, widowed with an eight-year-old son, is relieved to see Suzanne again, giving him the chance to beg her forgiveness for his past indiscretion. But when he meets Alexa, his guilt flickers in the glare of Suzanne's prolonged secret—one that changes everything.
Suzanne had let go of any expectation for forgiveness long ago. Does she dare hope for mercy–and how will her uncovered past affect the people she loves the most?
---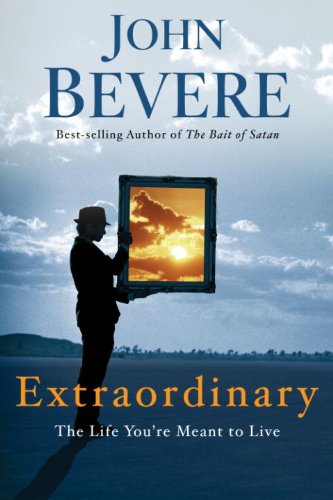 Author(s): John Bevere
Publisher: Waterbrook Press
Price: $1.99 (Ends April 28)


Isn't it true that we long to see the extraordinary, experience the extraordinary, do the extraordinary? Yet, so often we settle for mediocrity when greatness is within our grasp.
Why are we drawn to stories of heroic triumph over seemingly impossible circumstances? In our fascination with adventure movies, superheroes, and tales of incredible human feats, do we reveal an inherent desire for something larger and greater in life? Maybe what we think is a need to escape or be entertained is actually a God inspired longing…for the extraordinary.
Best-selling author John Bevere reveals how all of us were "meant for more," extraordinarily created and intended for a life that is anything but ordinary. Here is the roadmap for your journey of transformation. You are marked for a life that far surpasses the usual definitions of success or fulfillment.
Isn't it time to pursue your extraordinary life?
---
---
Gospel eBooks is a participant in the Amazon Services LLC Associates Program, an affiliate advertising program designed to provide a means for sites to earn advertising fees by advertising and linking to amazon.com. View our
Privacy Policy
.