---
Join our list
Subscribe to our mailing list and get interesting stuff and updates to your email inbox.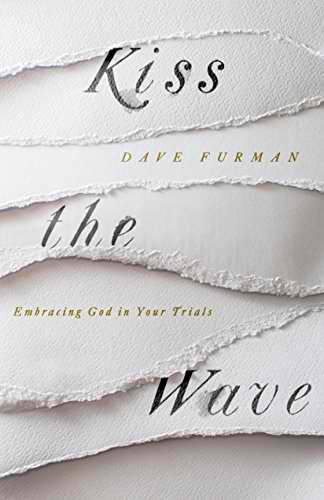 Author(s): Dave Furman
Publisher: Crossway Books
Price: $2.99 (Apr 9-10)


"I have learned to kiss the wave that throws me against the Rock of Ages."
What does it mean to "kiss the wave?" These words, attributed to nineteenth-century British preacher Charles Spurgeon, speak to the Christian's only hope for perseverance in suffering. What if we can learn to experience the nearness of God in the midst of suffering? What if God intends to work through our trials rather than simply take them away?
After living for more than a decade with a debilitating nerve condition in both arms, Dave Furman shows us that God, in his grace, always designs trials for our good—not minimizing the pain, but infusing significance into our suffering. Furman demonstrates that, even when tossed to and fro by stormy waves, God is near . . . and that makes all the difference in the world.
---
Author(s):
 J. Stephen Yuille
Publisher:
 Reformation Heritage Books
Price:
 $2.99
(Apr 9-10)
George Swinnock (1627–1673) was a gifted English Puritan, known for his vivid illustrations of biblical truth. In "Trading and Thriving in Godliness", J. Stephen Yuille highlights Swinnock's conviction that godliness is the primary employment of every Christian. Yuille's introductory essay analyzes the influences on, groundwork for, and expressions of piety in Swinnock's life and thought. The book also contains fifty selections from Swinnock's writings, exemplify his teaching on the foundation, door, value, pursuit, nature, means, and motives to godliness.
Series Description:
Seeking, then, both to honor the past and yet not idolize it, we are issuing these books in the series Profiles in Reformed Spirituality. The design is to introduce the spirituality and piety of the Reformed Profiles in Reformed Spirituality tradition by presenting descriptions of the lives of notable Christians with select passages from their works. This combination of biographical sketches and collected portions from primary sources gives a taste of the subjects' contributions to our spiritual heritage and some direction as to how the reader can find further edification through their works. It is the hope of the publishers that this series will provide riches for those areas where we are poor and light of day where we are stumbling in the deepening twilight.
---
Author(s):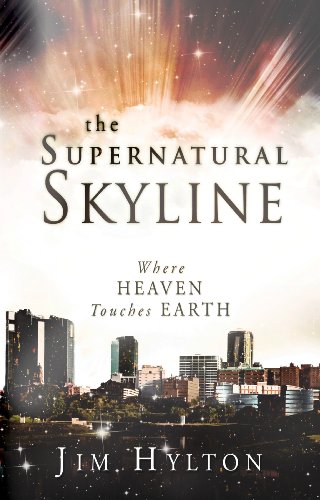 Jim Hylton
Publisher: Destiny Image Publishers
Price: FREE  (Ends April 11)


While revival may be for a season, the Kingdom of God is "unshakeable and never-ending."
The Supernatural Skyline unpacks revival, then proposes God's greater plan of continuing Kingdom encounters. Full of supernatural experiences and practical expressions of Christ living in and working through His people today, The Supernatural Skyline will expand your vision of the Kingdom to include exciting new spiritual possibilities.
Written for thinking Christians who want church life to be meaningful, relevant, and culturally engaging, The Supernatural Skyline contends that the church needs to accept the "keys to the Kingdom" and use those keys to unlock doors currently closed to Christ and His purpose.
Defining the Kingdom of God as Jesus' life enacted in every sphere—justice, government, economics, education, art—any realm that influences people and their culture—this book will challenge you to consider fresh concepts and biblically sound principles.
---
In this grab bag we have 3 e-books on Finances which were written by Dave Ramsey. The prices and sale dates that the publisher has provided are under each ebook cover.
[table "4273" not found /]
---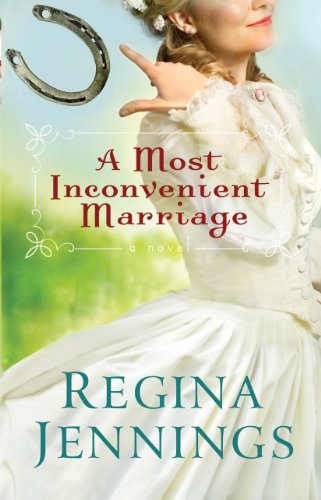 Author(s): Regina Jennings
Publisher: Bethany House Publishers
Price: $0.99 (Ends April 30)


Abigail Stuart Thought She was Jeremiah Calhoun's Widow.
But Jeremiah Calhoun Is Very Handsome, Very Alive, and Very Perplexed.
Most Inconvenient Indeed.
With few options of her own, nurse Abigail Stuart agrees to marry her patient, a gravely wounded soldier calling himself Jeremiah Calhoun. They arrange a quick ceremony before he dies, giving Abigail the rights to his Ozark farm and giving Jeremiah the peace of knowing someone will care for his ailing sister after he's gone–a practical solution for both of them.
After the war, Abigail fulfills her side of the bargain–until the real Jeremiah Calhoun shows up, injured but definitely alive, and wastes no time in challenging Abigail's story. Abigail is flummoxed. After months of claiming to be his widow, how can she explain that she's never seen this Jeremiah Calhoun before? How can she convince him that she isn't trying to steal his farm? And will she find a way to stay, even though this practical arrangement has turned into a most inconvenient marriage?
---
---
Gospel eBooks is a participant in the Amazon Services LLC Associates Program, an affiliate advertising program designed to provide a means for sites to earn advertising fees by advertising and linking to amazon.com. View our
Privacy Policy
.