---
Join our list
Subscribe to our mailing list and get interesting stuff and updates to your email inbox.
In this grab bag we have 5 e-books from the Theologians on the Christian Life Series. The prices and sale dates that the publisher has provided are under each ebook cover.
[table "4228" not found /]
---
In this grab bag we have 5 e-books from HarperCollins Christian Publishing. The prices and sale dates that the publisher has provided are under each ebook cover.
[table "4229" not found /]
---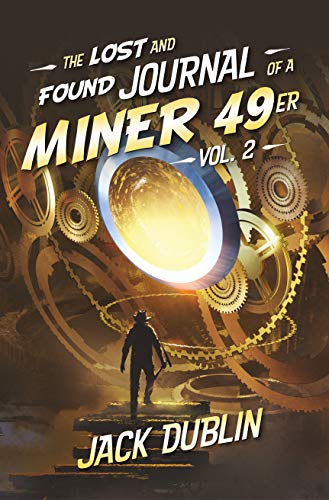 Author(s):
Jack Dublin
Publisher:
Oldenworld Books
Price:
 $3.99
In 2017, Jack Dublin released the first volume of 19th Century journals unearthed from the Grand Canyon. Now, the Miner 49er returns in Vol. 2, revealing a past that may force historians to rewrite their books! Brace yourself for adventures stretching from the Sea of Job to a vast world beneath the American continent where life is familiar but nothing is what it seems. Meet Dino Garosello, a carnival barker bound to a ghost town with a terrible secret; and Jason Kittridge, a bandit so ruthless his name was blotted out of every history book. Is it truth stranger than fiction, or fiction stranger than truth? You decide on this epic quest!
---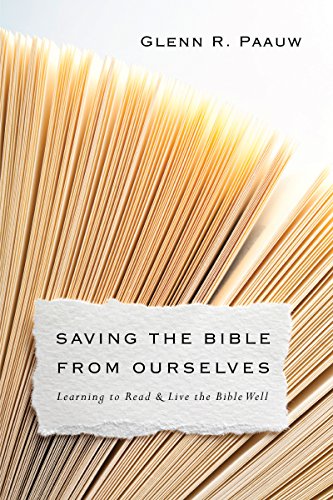 Author(s): Glenn R. Paauw
Publisher: Intervarsity Press
Price: $4.99

Does the Bible need to be saved?
Over the course of the centuries, Bible scholars and publishers have increasingly added "helps"―chapter divisions, verses, subheads, notes―to the Bible in an effort to make it easier to study and understand. In the process, however, these have led to sampling Scripture rather than reading deeply.
According to author Glenn R. Paauw, the text has become divorced from the Bible's literary and historical context, leading to misinterpretation and a "narrow, individualistic and escapist view of salvation." Rather than being a culture-shaping force, the Bible has become a database of quick and easy answers to life's troubling questions. But these deficiencies can be corrected by engaging in what the author calls "big readings."
In these pages Paauw introduces us to seven new (to us) understandings of the Bible as steps on the path to recovering one deeply engaged Bible. With each "new" Bible presented, deficiencies in how we currently interact with the Bible are explored, followed by recommendations for a new practice. The Bible's transformative power is recovered when we remove the chains Christians have applied to it over the centuries.
The Bible does not need to be saved because of any defect in itself, but because we have distorted and misread it. Saving the Bible from Ourselves provides students of the Bible a new paradigm for reading and living the Bible well.
---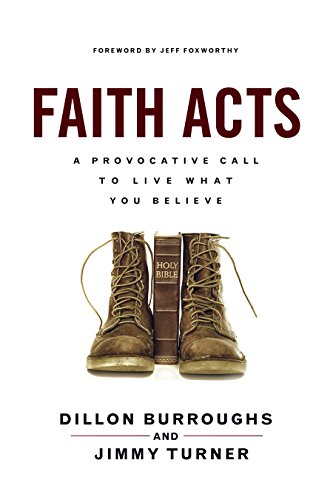 Author(s): Dillon Burroughs & Jimmy Turner
Publisher: New Hope Publishers
Price: $3.08

"Do not merely listen to the word, and so deceive yourselves. Do what it says."
—James 1:22
Roughly 4,000 people experience homelessness in Chattanooga each year, and the city is home to numerous organizations dedicated to serving them. But no matter how hard they try to reach everyone, Chattanooga's homeless aid agencies simply can't.
To make a difference in the lives of those in greatest need, it required more than cathedrals and Bible studies—it required action. Action that began with one homeless man under a bridge eventually grew into a dozen outdoor church services across a city, making it one of the fastest-growing churches in the community and among the largest homeless churches in North America.
In Faith Acts, activists and popular writers Dillon Burroughs and Jimmy Turner offer scriptural and personal ministry insights to show that authentic faith is based on how we apply the Bible, not on how much we claim to believe its words. Sharing real-life stories of assisting children living out of hotels, alcoholics dying on the street, and addicts looking for a reason to live, these authors offer a provocative look at how the hope of Christ can change even the worst circumstances—when ordinary, Christian believers commit to the principles of God's Word and "do what it says."
---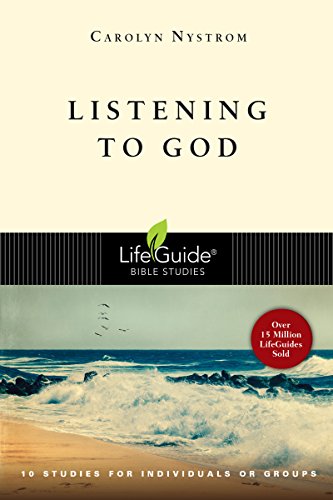 Author(s): Carolyn Nystrom
Publisher: Intervarsity Press
Price: $2.99

Does God hear us? Does God speak? How can we connect with God when all seems to be lost? What is our role in listening? Through exploring both biblical characters and teaching, the ten studies in this LifeGuide Bible study helps us understand how to seek and find an ever deeper dialogue with God.
---
Author(s): Richard Sibbes
Publisher: GLH Publishing
Price: $1.50

This work from Richard Sibbes takes Jesus' conversation with Mary after his resurrection in John 20:16-17 and squeezes out all of the implications for the believer in the short exchange. There is comfort to be found for the Christian in this work to know that the Father and God of Christ is their Father and God.
Includes a linked Table of Contents and NCX.
---
---
Gospel eBooks is a participant in the Amazon Services LLC Associates Program, an affiliate advertising program designed to provide a means for sites to earn advertising fees by advertising and linking to amazon.com. View our
Privacy Policy
.