---
Join our list
Subscribe to our mailing list and get interesting stuff and updates to your email inbox.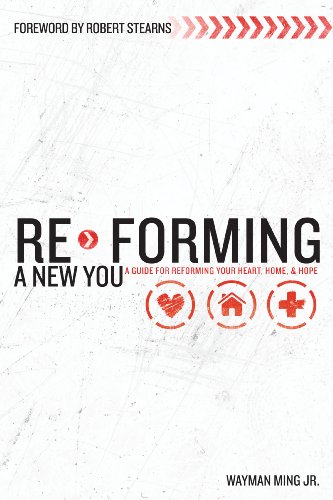 Author(s): Wayman Ming
Publisher: Destiny Image Publishers
Price: $0.99

More than just crying out for revival and restoration-as has been done by many over the centuries – author and pastor Wayman C. Ming Jr. compassionately and sincerely calls for a complete re-formation and points out a significant spiritual problem in the modern Church.
"I will give you a new heart and put a new spirit in you; I will remove from you your heart of stone and give you a heart of flesh" (Ezekiel 36:26).
Re-Forming a New You explains how every aspect of Christian life-from family and how to raise children to careers and relationships-needs to be looked at from a biblical, spiritual perspective.
You will learn how to:
Root out bitterness.
Overcome failures.
Recognize your calling.
Take the pieces of your life apart and put them back together again in a way that forms a new you!
The truths revealed in Re-Forming a New You become catalysts for spiritual re-formation in you, at home, and in serving others. This book is perfect for individual or group study as the practical applications about personal prayer and life transformation can be applied to all willing believers.
---
Author(s): Stephen Mansfield
Publisher: Thomas Nelson
Price: $1.99 (Ends Mar 18)


The history of Guinness, one of the world's most famous brands, reveals the noble heights and generosity of a great family and an innovative business.
It began in Ireland in the mid 1700s. The water in Ireland, indeed throughout Europe, was famously undrinkable, and the gin and whiskey that took its place devastated civil society. It was a disease ridden, starvation-plagued, alcoholic age, and Christians like Arthur Guinness—as well as monks and even evangelical churches—brewed beer that provided a healthier alternative to the poisonous waters and liquors of the times. This is where the Guinness tale began. Now, 250 years and over 150 countries later, Guinness is a global brand, one of the most consumed beverages in the world. The tale that unfolds during those two and a half centuries has power to thrill audiences today: the generational drama, business adventure, industrial and social reforms, deep-felt faith, and the noble beer itself.
"Frothy, delicious, intoxicating and nutritious! No, I'm not talking about Guinness Stout—I'm talking about Stephen Mansfield's fabulous new book…The amazing and true story of how the Guinness family used its wealth and influence to touch millions is an absolute inspiration." — Eric Metaxas, New York Times best-selling author
"It's a rare brew that takes faith, philanthropy and the frothy head of freshly-poured Guinness and combines them into such an inspiriting narrative. Cheers to brewmaster Stephen Mansfield! And cheers to you, the reader! You're in for a treat." — R. Emmett Tyrrell Jr., Founder and editor-in-chief of The American Spectator
---
Author(s): Jonathan Rogers
Publisher: Thomas Nelson
Price: $1.99 (Ends Mar 18)


In this Christian Encounter Series biography, author Jonathan Rogers explores the life of Saint Patrick: slave, shepherd, and courageous missionary.
Patrick was born the son of privilege and position, but he was only a teenager when he was taken from his home in Roman Britain by marauders and sold into slavery in Ireland. Despite his terrible circumstances, young Patrick did not give way to despair. As he worked as a shepherd in the pastures of his new owner, he kindled the faith he'd inherited from his family and eventually escaped to freedom. Then, after returning home, he experienced a dream that changed everything: God wanted him to go back and take the Gospel to the country of his captors.
Patrick heeded the call. Both humble enough to minister to beggars and bold enough to confront kings, Patrick led the Irish through his brave and compassionate service into the Christian faith and baptized thousands. Separating the many myths from the facts, Jonathan Rogers weaves a wonder-filled tale of courage, barbarism, betrayal, and hope in God's unceasing faithfulness. Countless miracles have been attributed to Saint Patrick, but perhaps one of the simplest and most amazing is that he won the hearts and souls of the same fierce and indomitable people who had enslaved him.
---
In this grab bag we have 5 e-books from B&H Publishing. The prices and sale dates that the publisher has provided are under each ebook cover.
[table "4224" not found /]
---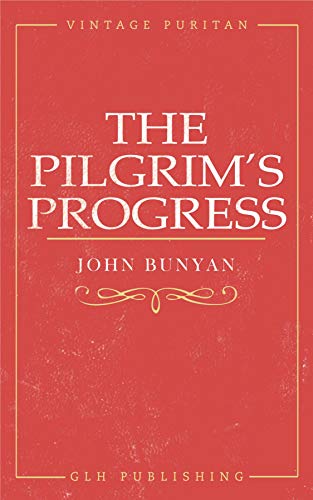 Author(s): John Bunyan
Publisher: GLH Publishing
Price: $1.99

Often rated as important as the Bible as a Christian document, this famous story of man's progress through life in search of salvation remains one of the most entertaining allegories of faith ever written. Set against realistic backdrops of town and country, the powerful drama of the pilgrim's trials and temptations follows him in his harrowing journey to the Celestial City.
Along a road filled with monsters and spiritual terrors, Christian confronts such emblematic characters as Worldly Wiseman, Giant Despair, Talkative, Ignorance, and the demons of the Valley of the Shadow of Death. But he is also joined by Hopeful and Faithful.
An enormously influential 17th-century classic, universally known for its simplicity, vigor, and beauty of language, The Pilgrim's Progress remains one of the most widely read books in the English language.
---
Author(s): Mary Weber
Publisher: HarperCollins Christian Publishing
Price: $1.99 (Mar 16 only)


She was far more capable than Earth's leaders had accounted for—and they had no idea what she'd do next.
"In this sequel to The Evaporation of Sofi Snow, Weber takes a darker tone, delving into alien abduction, experimentation on children, the machinations of power-hungry politicians, and black-market corruption…this is a well-paced page-turner." – Kirkus Review
Known as a brilliant mind that could hack humanity's darkest secrets, seventeen-year-old Sofi Snow is the most wanted teenager alive. She found her way to the icy, technologically brilliant planet of Delon to find Shilo, the brother everyone but Sofi believes is dead.
But as she and Ambassador Miguel partner to find her brother and warn those on Earth of Delon's dark designs on humanity, Sofi's memories threaten to overtake her, distorting everything she holds true. She knows the Delonese kept her in a dark, deceptive place . . . and destroyed a portion of her life. Now, the more they discover of Sofi's past, the more Sofi feels herself unraveling—as each new revelation has her questioning the very existence of reality.
In this harrowing sequel to The Evaporation of Sofi Snow, Sofi and Miguel must trust each other and discover the secrets locked inside Sofi's mind as the line between what's real and what they imagine begins to slip away . . . threatening to take humanity with it.
---
---
Gospel eBooks is a participant in the Amazon Services LLC Associates Program, an affiliate advertising program designed to provide a means for sites to earn advertising fees by advertising and linking to amazon.com. View our
Privacy Policy
.