---
Join our list
Subscribe to our mailing list and get interesting stuff and updates to your email inbox.
In this grab bag we have 5 e-books from Waterbrook Multnomah. The prices and sale dates that the publisher has provided are under each ebook cover.
[table "4210" not found /]
---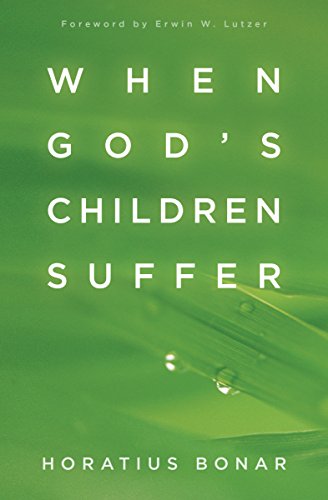 Author(s):
Horatius Bonar
Publisher:
Kregel Publications
Price:
$2.99
"It is no easy matter to write a book for the family of God. Yet it is for them that these thoughts on chastisement are written." So begins Horatius Bonar's classic work on how Christians should deal with grief in face of a faith that knows God to be good. Bonar mines Scripture and the wisdom of the church to reveal that God's ways, while not our ways, are intended to manifest righteousness. Indeed, the author argues that earthly bonds may be broken not to bring believers sorrow, but in order to draw them closer to an eternal relationship with God.
Profound and timeless, When God's Children Suffer reminds Christians that God will not abandon them but will instead extend grace to His children, giving them "beauty for ashes."
---
Author(s):
Jermaine James
Publisher:
N/A
Price:
$3.99
7 Powers of Man beautifully unleashes the truth that all people have power. These are the 7 powers needed to accomplish anything in life; however, they are often dormant or underused. This book will inform, inspire and re-fire the reader to be all s/he was meant to be.
---
Author(s): Jack Deere
Publisher: Zondervan
Price: $2.99 (Mar 4 Only)


"Unmasked, unsettling, and unforgettable . . . this will change the landscape of your soul." —Ann Voskamp
"Filled with the raw pain, beauty, mystery, and grace that our hearts were meant for." —Matt Chandler
Prepare yourself for an unvarnished look at the Christian life, told now for the first time. A powerful memoir of finding beauty and friendship through the pain of loss, tragedy, and brokenness, Even in Our Darkness explores what it means to know God and be known by him.
Jack Deere tells the true story of his life growing up near Fort Worth, Texas in the 1950's and the disintegration of his family following his father's suicide. In his mid-twenties, Jack would rise to fame and success as a leading scholar, popular speaker, and bestselling author.
But despite being rescued and exalted, Jack would ultimately be crushed in the years that followed. He would lose his son to suicide and his wife to alcoholism. Only then would Jack wrestle with his own addictions, surrender control, and experience true healing.
An authentic story of the Christian life, Even in Our Darkness will serve as your own guide in overcoming life's disappointments and learning to hear God speak in unbelievable ways.
"Jack Deere speaks on a vulnerable, raw, and honest level about his own narrative and the darkness he has encountered, both around him and within his own soul. He ultimately points the reader to the God who is always there and who always sustains." —Dr. John Townsend
"Written beautifully and harrowingly—and so grippingly that you won't want to stop reading—this story is everyone's story." —Eric Metaxas
"Raw, gritty, and transparent, Jack's writing rings with effervescent joy and searing pain. I read the last seventy-five pages with my heart in my throat and tears in my eyes. If I could, I'd send every person reading this a copy myself. It's that good. —Lynn Vincent
---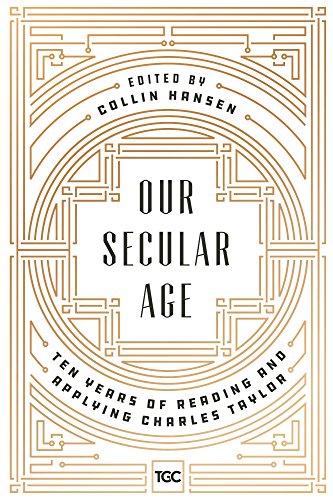 Author(s): Collin Hansen
Publisher: The Gospel Coalition
Price: $0.99 (Ends Mar 31)


Probably no book published in the last decade has been so ambitious as Charles Taylor's A Secular Age. He seeks nothing less than to account for the spread of secularism and decline of faith in the last 500 years. Now a remarkable roster of writers—including Carl Trueman, Michael Horton, and Jen Pollock Michel—considers Taylor's insights for the church's life and mission, covering everything from healthcare to liturgy to pop culture and politics. Nothing is easy about faith today. But endurance produces character, and character produces hope, even in our secular age.
---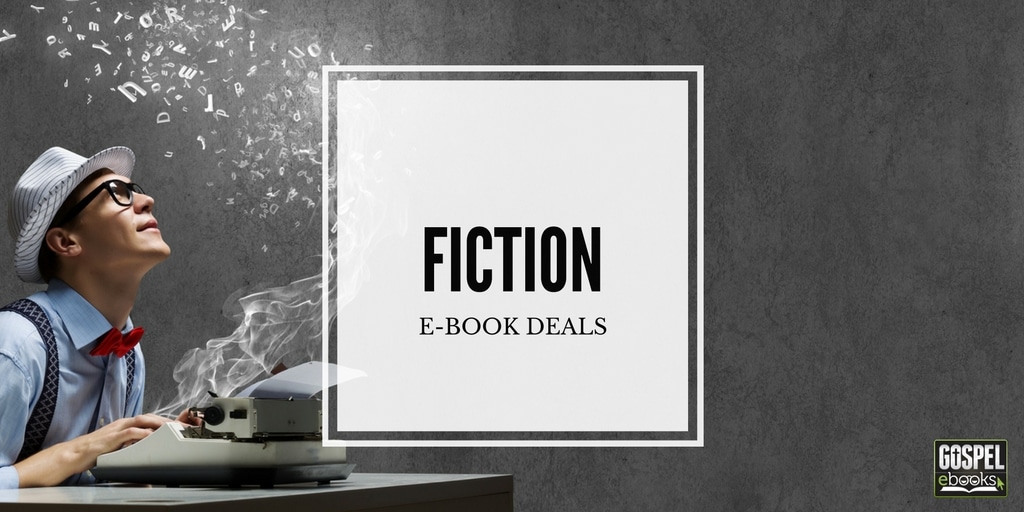 In this grab bag we have 10 fiction eBooks from Tyndale. The prices and sale dates that the publisher has provided are under each ebook cover.
[table "4199" not found /]
---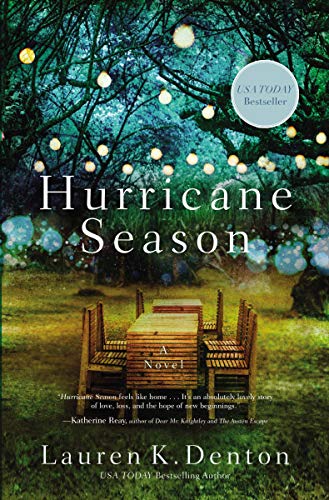 Author(s): Lauren K. Denton
Publisher: Thomas Nelson
Price: $1.99 (Mar 4 Only)


Now a USA TODAY bestseller!
"A poignant and heartfelt tale of sisterhood, motherhood, and marriage, Hurricane Season deftly examines the role that coming to terms with the past plays in creating a hopeful future. Readers will devour this story of the hurricanes—both literal and figurative—that shape our lives." —Kristy Woodson Harvey, national bestselling author of Slightly South of Simple
From the author of the USA TODAY bestseller The Hideaway comes a new story about families and mending the past.
Betsy and Ty Franklin, owners of Franklin Dairy Farm in southern Alabama, have long since buried their desire for children of their own. While Ty manages their herd of dairy cows, Betsy busies herself with the farm's day-to-day operations and tries to forget her dream of motherhood. But when her free-spirited sister, Jenna, drops off her two young daughters for "just two weeks," Betsy's carefully constructed wall of self-protection begins to crumble.
As the two weeks stretch deeper into the Alabama summer, Betsy and Ty learn to navigate the new additions in their world—and revel in the laughter that now fills their home. Meanwhile, record temperatures promise to usher in the most active hurricane season in decades.
Attending an art retreat four hundred miles away, Jenna is fighting her own battles. She finally has time and energy to focus on her photography, a lifelong ambition. But she wonders how her rediscovered passion can fit in with the life she's made back home as a single mom.
When Hurricane Ingrid aims a steady eye at the Alabama coast, Jenna must make a decision that will change her family's future, even as Betsy and Ty try to protect their beloved farm and their hearts. Hurricane Season is the story of one family's unconventional journey to healing—and the relationships that must be mended along the way.
---
---
Gospel eBooks is a participant in the Amazon Services LLC Associates Program, an affiliate advertising program designed to provide a means for sites to earn advertising fees by advertising and linking to amazon.com. View our
Privacy Policy
.