---
Join our list
Subscribe to our mailing list and get interesting stuff and updates to your email inbox.
In this grab bag we have 18 non-fiction e-books from HarperCollins Christian Publishing. The prices and sale dates that the publisher has provided are under each ebook cover.
[table "4196" not found /]
---
Author(s): Jonathan Brooks
Publisher: Intervarsity Press
Price: $3.99

"There are no God-forsaken places, just church-forsaken places." ―Jon Fuller, OMF International Jonathan Brooks was raised in the Englewood neighborhood on the south side of Chicago. As soon as he was able, he left the community and moved as far away as he could. But through a remarkable turn of events, he reluctantly returned and found himself not only back in Englewood but also serving as a pastor ("Pastah J") and community leader. In Church Forsaken, Brooks challenges local churches to rediscover that loving our neighbors means loving our neighborhoods. Unpacking the themes of Jeremiah 29, he shows how Christians can be fully present in local communities, building homes and planting gardens for the common good. His holistic vision and practical work offers good news for forgotten people and places. And community stakeholders and civic leaders will rediscover that churches are viable partners in community transformation in ways that they may never have considered. God has always been at work in neglected neighborhoods. Join Pastah J on this journey and discover new hope for your community.
---
In this grab bag we have 4 e-books from the Brides of Webster County E-Book Series which were written by Wanda Brunstetter. The prices and sale dates that the publisher has provided are under each ebook cover.
[table "4195" not found /]
---
In this grab bag we have 10 e-books on local church from B&H Publishing. The prices and sale dates that the publisher has provided are under each ebook cover.
[table "4190" not found /]
---
Author(s): Karen Stott
Publisher: Harvest House Publishers
Price: $2.99

A joy-filled life is possible…And you can have it right where you are.
Those desires that tug on your heart and keep you up at night—the big dreams, grand adventures, new experiences—require purpose and planning, time and effort. Is it possible to follow your passions while still finding joy and meaning where God has you right now?
With the voice of a close friend, Karen Stott offers insight and inspiration from her story of juggling motherhood and multiple businesses while leading Pursuit, a global entrepreneurial community. You will be empowered to…
prepare space in your day for the endeavors that matter most to you and yours
discover clear ways to keep your home, family, and work in healthy balance
enjoy fresh moments of grace and gratitude as you make sure you are in your life
If you are aching for more than a cycle of never-ending demands and not-enough peace, be inspired by how God can help you discover your purpose and cultivate An Intentional Life.
---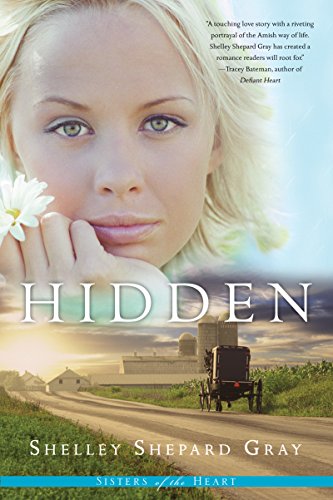 Author(s): Shelley Shepard Gray
Publisher: HarperCollins
Price: $3.99

When Anna decides it's time to leave her abusive boyfriend, she doesn't know where to turn. Rob has completely won over her parents, and the entire community, with his good looks and smooth charm. Only Anna has seen his dark side.
Desperate, she runs to the only place she's ever felt completely safe—the Amish Brenneman Bed and Breakfast, where Anna met life-long friend Katie Brenneman. The family welcomes her in, and with few questions asked allows her to stay, dressed in Plain clothing, and help around the inn.
Katie's older brother Henry is the only one who doesn't take too kindly to the intrusion. He tries to ignore Anna, knowing no good would ever come from caring for an Englisher like her. But as he gets to know Anna, he discovers her good heart and is surprised with her readiness to accept their lifestyle.
The more time Anna spends with the Amish, the more she feels she's found a true home. But how can she deny the life she left behind? And will her chance for happiness be stolen away by the man from her past?
---
Author(s): Dr. Daniel L. Akin & Bruce Riley Ashford
Publisher: B&H Publishing
Price: $2.99 (Feb 26-Mar 5)


Are You Going?
The lives of many believers rarely escape the tight orbits that circle around their own schedules, their own interests. The familiar gravity of familiar places. But the trajectory of our faith should be one that's continually cycling outward, fueled by a mission and message that God first brought within reach of us . . . so that we can now join with Him in taking it within reach of others.
Authors Daniel L. Akin and Bruce Riley Ashford are calling today's church members to lives of going—whether going around the world or to people right where they live—going out with the gospel of Jesus Christ. Between the two of them, Akin and Ashford have trained thousands of men and women in both the mandates and methods for going to every nation. Now they have created a resource for individuals and churches to use together in calling even more to go.
Readers will:
Learn the mission of God
Understand the centrality of the church to going on mission with God
Be challenged to go to the nations with the gospel of Jesus Christ
Be challenged to go to their own neighborhoods with the gospel of Jesus Christ
Learn to use their jobs as vehicles for the gospel
Be challenged to commit to go anywhere on mission with God
---
---
Gospel eBooks is a participant in the Amazon Services LLC Associates Program, an affiliate advertising program designed to provide a means for sites to earn advertising fees by advertising and linking to amazon.com. View our
Privacy Policy
.