---
Join our list
Subscribe to our mailing list and get interesting stuff and updates to your email inbox.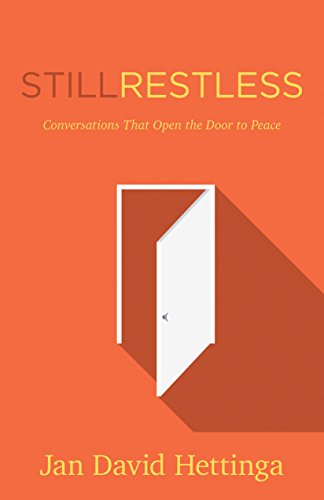 Author(s):
Jan David Hettinga
Publisher:
Kregel Publications
Price:
$2.99
(Mar 12-13)
What would you give to travel back in time and make an appointment with Jesus, to talk to God in flesh? Would you ask the questions that cause you to doubt? Would you expect his answers to bring you peace?
Still Restless relates good news: God has always had time for honest seekers, even when they have hard questions or objections. The proof is in the life of Christ. Jesus met for one-on-one conversations to share the way to truth and life. He never used the same approach twice, proving that the gospel is designed for everyone, no matter an individual's experiences or personality.
Hettinga walks through these gospel encounters to demonstrate how talking with Jesus is a good thing to do, particularly in today's fast-paced modern world. Conversations with Christ reveal a spirituality that shuts down evil and empowers good. They produce a faith that surrenders control right from the beginning, embracing the relief of following a leader who cares for you.
"The search for spiritual peace is universal. Finding an end to inner restlessness is much less common."—Marcus Brotherton, author of the award-winning Feast for Thieves
---
In this grab bag we have 7 fiction e-books from HarperCollins Christian Publishing. The prices and sale dates that the publisher has provided are under each ebook cover.
[table "4223" not found /]
---
In this grab bag we have 13 e-books from David C. Cook. The prices and sale dates that the publisher has provided are under each e-book cover.
[table "4222" not found /]
---
In this grab bag we have 16 e-books from HarperCollins Christian Publishing which were on sale in commemoration of the Lenten Season. The prices and sale dates that the publisher has provided are under each ebook cover.
[table "4218" not found /]
---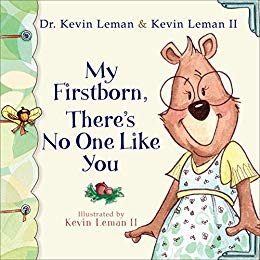 Author(s): Dr. Kevin Leman & Kevin II Leman
Publisher: Revell
Price: $1.99  (Ends Mar 18)


Every child is special. And every child deserves to be recognized for what makes him or her unique. Now birth order guru, Dr. Kevin Leman, and his artist son, Kevin Leman II, offer parents the perfect way to tell each of their children just how wonderful they are.
The first in a series of four read-to-me children's picture books, My Firstborn, There's No One Like You uses the principles of birth order to convey love, acceptance, and a sense of individuality to children. The combination of Dr. Kevin Leman's trademark humor and his talented son's artwork makes this book a wonderful gift.
---
Author(s): Meg Moseley
Publisher: Multnomah
Price: $1.99 (Ends Mar 24)


The charm of the South drew her back to her family's roots. But when the town's old resentments turn the sweet tea bitter, can Tish find a welcome anywhere?
Tish McComb never imagined that she would leave frosty Michigan for the Deep South, but an opportunity to buy her great-great-great-grandparents' Civil War era home beckons Tish to Noble, Alabama, a Southern town in every sense of the word. She wonders if God has given her a new dream, since her dreams of marriage and family were dashed five years earlier in a tragic accident: the old house filled with friends, her vintage percolator bubbling on the sideboard.
When Tish discovers that McCombs aren't welcome in town, she feels like a Yankee behind enemy lines. Only George Zorbas, the local antiques dealer, seems willing to give her a chance. So what's a lonely outcast to do but take in Noble's resident prodigal daughter, Melanie Hamilton, and hope that the two can find some much needed acceptance in each other.
Problem is, old habits die hard, and Mel is quite set in her destructive ways. With Melanie blocked from going home, Tish must try to manage her incorrigible houseguest as she attempts to prove her own worth in a town that seems to have forgotten that every sinner needs God-given mercy, love and forgiveness.
---
Author(s): Natasha Crain
Publisher: Harvest House Publishers
Price: $2.99  (Ends Mar 26)


Empower Your Kids to Respond Well to the Hard Questions That Threaten Their Faith
It's no secret that children of all ages are being exposed to negative criticism of Christianity as they spend time at school, with friends, or online. Are you prepared to talk with your kids about how they can effectively answer the tough questions that come their way?
In Keeping Your Kids on God's Side, you'll find 40 of the most common challenges kids face—along with clear, easy-to-understand responses you can discuss together. This book will help you…
encourage open dialogue on issues your kids might hesitate to talk about
replace your children's doubts with the confidence only God's truth can give
equip your kids to build good thinking skills essential for today
"I almost wish my children were young again so
I could use Natasha Crain's book with them."
Nancy Pearcey
The bestselling author of Total Truth
---
---
Gospel eBooks is a participant in the Amazon Services LLC Associates Program, an affiliate advertising program designed to provide a means for sites to earn advertising fees by advertising and linking to amazon.com. View our
Privacy Policy
.