---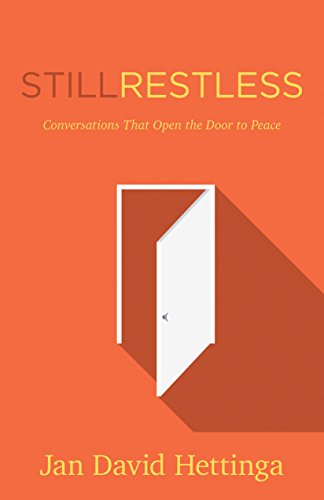 Author(s):
Jan David Hettinga
Publisher:
Kregel Publications
Price:
$2.99
(Mar 12-13)
What would you give to travel back in time and make an appointment with Jesus, to talk to God in flesh? Would you ask the questions that cause you to doubt? Would you expect his answers to bring you peace?
Still Restless relates good news: God has always had time for honest seekers, even when they have hard questions or objections. The proof is in the life of Christ. Jesus met for one-on-one conversations to share the way to truth and life. He never used the same approach twice, proving that the gospel is designed for everyone, no matter an individual's experiences or personality.
Hettinga walks through these gospel encounters to demonstrate how talking with Jesus is a good thing to do, particularly in today's fast-paced modern world. Conversations with Christ reveal a spirituality that shuts down evil and empowers good. They produce a faith that surrenders control right from the beginning, embracing the relief of following a leader who cares for you.
"The search for spiritual peace is universal. Finding an end to inner restlessness is much less common."—Marcus Brotherton, author of the award-winning Feast for Thieves
---
---