---
Join our list
Subscribe to our mailing list and get interesting stuff and updates to your email inbox.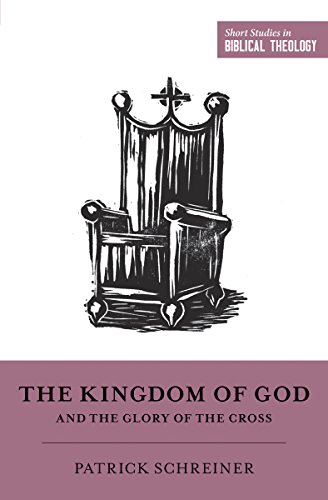 Author(s):
Patrick Schreiner
Publisher:
Crossway Books
Price:
$2.99
(May 14-15)
"The kingdom of heaven is like a grain of mustard seed that a man took and sowed in his field. It is the smallest of all seeds, but when it has grown it is larger than all the garden plants and becomes a tree so that the birds of the air come and make nests in its branches." —Matthew 13:31–32
When Jesus began his ministry, he announced that the kingdom of God was at hand. But many modern-day Christians don't really understand what the kingdom of God is or how it relates to the message of the gospel.
Defining kingdom as the King's power over the King's people in the King's place, Patrick Schreiner investigates the key events, prophecies, and passages of Scripture that highlight the important theme of kingdom across the storyline of the Bible—helping readers see how the mission of Jesus and the coming of the kingdom fit together.
Part of the Short Studies in Biblical Theology series.
---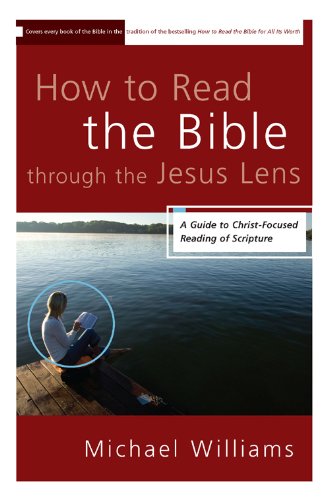 Author(s): Michael Williams
Publisher: Zondervan
Price: $1.99 (May 13-15)


How to Read the Bible through the Jesus Lens connects each of the sixty-six books of the Bible to the person and work of Jesus Christ. By explaining each book's theme and raising pertinent questions about the contemporary importance of that message, author Michael Williams sets readers on a path toward purposeful, independent reading and application of the entire Bible.
---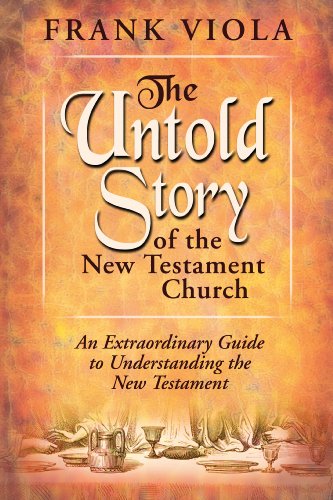 Author(s): Frank Viola
Publisher: Destiny Image Publishers
Price: $0.99 (Ends May 16)


A Masterpiece in Narrative Ecclesiology
Watch the New Testament come alive! Understand God's Word like never before!
The New Testament is often hard to understand. A major reason is because it is not arranged in chronological order. Paul's letters, for example, are arranged by size rather than chronologically. This makes the New Testament a bit like a Chinese puzzle! For this reason, one famous Bible scholar said that reading the New Testament letters is like hearing one end of a phone conversation. The book you hold in your hands reconstructs the other end so that you can understand virtually every word.
"The Untold Story of the New Testament Church" is a unique Bible handbook that weaves Acts and the Epistles together chronologically . . . creating one fluid story. This epic volume gives readers a first-hand account of the New Testament drama that is riveting and enlightening. It includes dates, maps, and background information about the people, the cities, and the events of the first-century church using a "you-are-there" approach.
Get up-close and personal with apostles Paul, Peter, James and John and learn of their personal struggles. Understand the circumstances behind each inspired letter they penned. Watch the chaotic swirl of first-century people and events fall into place before your very eyes. Discover what Paul's "thorn in the flesh" really was. Learn what happened to all the apostles after the book of Acts was finished. Be ushered into the living, breathing atmosphere of the first century and uncover the hidden riches found in God's Word.
---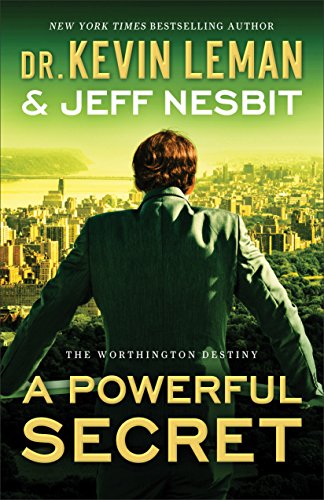 Author(s): Dr. Kevin Leman & Jeff Nesbit
Publisher: Revell
Price: $3.99 (Ends May 20)


Sean Worthington is shocked when he hears his older brother Will announce that he will not run for New York's Senate seat. In fact, he's angry. All of his efforts as Will's campaign manager are now for nothing–and Sean is left to handle questions from the press while Will walks away without a backward glance. Throughout his life, Sean has felt like an outsider in his own family. And not being told about his brother's plans is just one more piece of evidence that he's right.
Tired of being the odd one out, Sean is determined to forge his own path. Little does he know that it's not easy to escape your family–especially when a powerful secret from the past threatens to explode everything Sean ever believed.
Bestselling author, psychologist, and birth order expert Dr. Kevin Leman and novelist and journalist Jeff Nesbit are back with another intrigue-filled look inside the influential Worthington family.
---
In this grab bag we have 5 e-books on Christian Living from B&H Publishing. The prices and sale dates that the publisher has provided are under each ebook cover.
[table "4325" not found /]
---
In this grab bag we have 3 e-books from Wanda Brunstetter. The prices and sale dates that the publisher has provided are under each ebook cover.
[table "4324" not found /]
---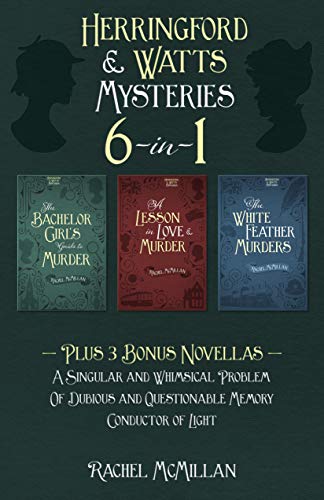 Author(s): Rachel McMillan
Publisher: Harvest House Publishers
Price: $2.99 (May 14-21)


Never Send a Man to Do a Detective's Job
Collected for the first time in a complete, ebook-only bundle, experience hijinks, danger, and romance in fan-favorite author Rachel McMillan's The Herringford and Watts Mysteries 6-in-1! Follow best friends and sleuths Merinda Herringford and Jem Watts as they cast off Edwardian conventions and launch a consulting detective business in tumultuous early 20th century Toronto.
This captivating compilation includes the three original full-length novels interspersed with three bonus novellas:
A Singular and Whimsical Problem
A Bachelor's Guide to Murder
Of Dubious and Questionable Memory
A Lesson in Love and Murder
Conductor of Light
The White Feather Murders
Determined, adventurous, and full of moxie, Merinda and Jem, together with their friends Constable Jasper Forth and reporter Ray DeLuca, tackle dramatic mysteries and political corruption as they become emblems of female empowerment. Join the adventure as these two independent women search for answers, don disguises, and find themselves where no "proper" ladies would ever go.
---
---
Gospel eBooks is a participant in the Amazon Services LLC Associates Program, an affiliate advertising program designed to provide a means for sites to earn advertising fees by advertising and linking to amazon.com. View our
Privacy Policy
.