---
Join our list
Subscribe to our mailing list and get interesting stuff and updates to your email inbox.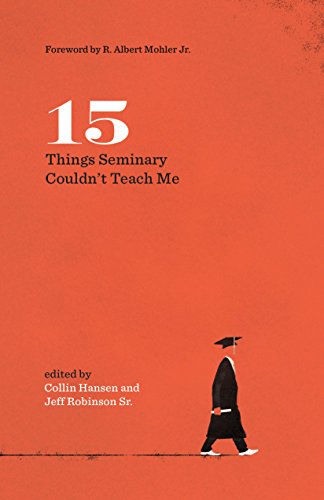 Author(s):
Jeff Robinson Sr. & Collin Hansen
Publisher:
Crossway Books
Price:
$2.99
(May 28-29)
Some lessons can't be learned in a classroom.
A seminary education is immensely valuable, offering theological preparation, spiritual formation, and wise mentoring. But many new pastors are discouraged when the realities of their first call don't line up with what they came to expect from assigned readings and classroom discussions.
Bridging the gap between seminary training and real life in a local church, fifteen veteran pastors and ministry leaders offer advice and encouragement related to a host of real-world issues, such as leading congregations through seasons of suffering, handling conflict, accepting a call, leaving a church, and more.
---
In this grab bag we have 9 e-books from B&H Publishing. The prices and sale dates that the publisher has provided are under each ebook cover.
[table "4342" not found /]
---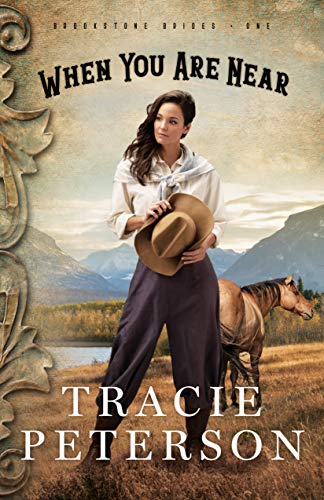 Author(s): Tracie Peterson
Publisher: Bethany House Publishers
Price: $1.99 (May 28 Only)


After her father's death, Lizzy Brookstone, the star trick rider of the all-female Brookstone Wild West Extravaganza, loses interest in performing. What she longs for is a life with the Brookstone ranch foreman, Wesley DeShazer, the man who once broke her heart. Meanwhile, Jason Adler, son of the show's new financial partner, comes to help with the show, and Lizzy soon finds him vying for her affection.
Ella Fleming is fleeing a forced engagement when she stows away on the Brookstone train. Lizzy finds her and gives her a job in the costume department, but Ella has a dangerous secret that could affect all of their lives, as well as the future of the Brookstone Extravaganza.
When Mary Reichert, a former sharpshooter for the show, learns that her brother, August, has been killed at the Fleming farm, she refuses to believe it was an accident. She returns to the show to find the truth, but is she seeking justice or vengeance?
As the three women work together to discover how August died, Lizzy strives to hold the show together. Can she keep the Brookstone Extravaganza alive without losing the desire of her heart?
---
Author(s): Duncan Hamilton
Publisher: Penguin Books
Price: $4.99

The untold and inspiring story of Eric Liddell, hero of Chariots of Fire, from his Olympic medal to his missionary work in China to his last, brave years in a Japanese work camp during WWII
Many people will remember Eric Liddell as the Olympic gold medalist from the Academy Award winning film Chariots of Fire. Famously, Liddell would not run on Sunday because of his strict observance of the Christian sabbath, and so he did not compete in his signature event, the 100 meters, at the 1924 Paris Olympics. He was the greatest sprinter in the world at the time, and his choice not to run was ridiculed by the British Olympic committee, his fellow athletes, and most of the world press. Yet Liddell triumphed in a new event, winning the 400 meters in Paris.
Liddell ran–and lived–for the glory of his God. After winning gold, he dedicated himself to missionary work. He travelled to China to work in a local school and as a missionary. He married and had children there. By the time he could see war on the horizon, Liddell put Florence, his pregnant wife, and children on a boat to Canada, while he stayed behind, his conscience compelling him to stay among the Chinese. He and thousands of other westerners were eventually interned at a Japanese work camp.
Once imprisoned, Liddell did what he was born to do, practice his faith and his sport. He became the moral center of an unbearable world. He was the hardest worker in the camp, he counseled many of the other prisoners, he gave up his own meager portion of meals many days, and he organized games for the children there. He even raced again. For his ailing, malnourished body, it was all too much. Liddell died of a brain tumor just before the end of the war. His passing was mourned around the world, and his story still inspires.
In the spirit of The Boys in the Boat and Unbroken, For the Glory is both a compelling narrative of athletic heroism and a gripping story of faith in the darkest circumstances.
---
In this grab bag we have 22 e-books from David C. Cook. The prices and sale dates that the publisher has provided are under each ebook cover.
[table "4341" not found /]
---
Author(s): Robert D. Lesslie
Publisher: Harvest House Publishers
Price: $1.99 (May 28-June 4)


Three of Dr. Robert Lesslie's popular books of inspiring true stories are now gathered into one ebook set for the first time ever!
In Angels and Heroes, Angels in the ER, and Angels on Call, Dr. Lesslie shares moving accounts of remarkable people and incidents from his 25 years as an ER doctor. During this rich history, he has witnessed many amazing moments of people exhibiting the grace and strength of angels in the face of danger every day.
In this uplifting set of books, readers will be inspired by the human connections and divine moments in:
breathtaking stories from the front lines of the police
firefighters' extraordinary adventures
poignant tales from the men and women of EMS
ER patients who choose life despite difficult circumstances
people who embrace hope—for themselves and others
These fascinating true stories will encourage readers to appreciate those who serve others—and to watch for those moments when they too can turn emergencies into opportunities and trials into demonstrations of God's grace.
---
In this grab bag, we have 16 non-fiction e-books from Faithwords. The prices and sale dates that the publisher has provided are under each e-book cover.
---
---
Gospel eBooks is a participant in the Amazon Services LLC Associates Program, an affiliate advertising program designed to provide a means for sites to earn advertising fees by advertising and linking to amazon.com. View our
Privacy Policy
.