---
Join our list
Subscribe to our mailing list and get interesting stuff and updates to your email inbox.
In this grab bag we have 3 e-books on Art and Theology which were published by Crossway. The prices and sale dates that the publisher has provided are under each ebook cover.
[table "4320" not found /]
---
In this grab bag we have 4 e-books from Ambassador International which were on sale in celebration of Mother's Day. The prices and sale dates that the publisher has provided are under each ebook cover.
[table "4319" not found /]
---
Author(s): Mandy Hale
Publisher: Faithwords
Price: $2.99 (May 12 Only)


Mandy Hale, the creator of The Single Woman, the social media movement that rewrote the rulebook about singleness, challenges every woman to see that she is sufficient, acceptable, and complete.
After years of trying to prove she was enough in the world's eyes, even working alongside Oprah and hitting the New York Times bestseller list, Mandy hit rock bottom. But as it turned out, that very rock bottom became the most firm foundation she had ever planted her feet on. A foundation so solid, it finally provided the springboard she needed to outrun the taunting shadow of unworthiness that she'd tried to escape her whole life.
Now she wants readers to see that though life may not always be lighthearted and happy and shiny, each woman is deserving of the life she dreams of and hopes for. Nothing readers do can ever take away from their worthiness or enough-ness in God's eyes.
This book is for any woman who wants to overcome heartbreak, claim her healing and step into wholeness!
---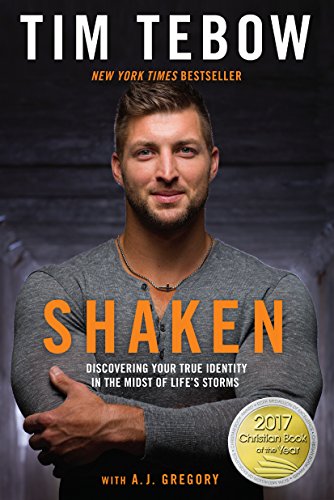 Author(s): Tim Tebow
Publisher: Waterbrook Press
Price: $4.99

New York Times bestseller
Who are you when life is steady?
Who are you when storms come?
Most of us have been on the receiving end of rejection, a broken dream, or heartbreak. And while this is not an easy space to go through, when we are grounded in the truth, we can endure the tough times.
In this powerful book, Heisman Trophy winner Tim Tebow passionately shares glimpses of his journey staying grounded in the face of disappointment, criticism, and intense media scrutiny. Following an exceptional college football career with the Florida Gators and a promising playoff run with the Denver Broncos, Tebow was traded to the New York Jets. He was released after one season.
In Shaken, named the 2017 Christian Book of the Year, Tebow talks about what he's learned along the way, building confidence in his identity in God, not the world. This moving book also features practical wisdom from Scripture and insights gained from others who have impacted Tebow in life-changing ways. (more…)
---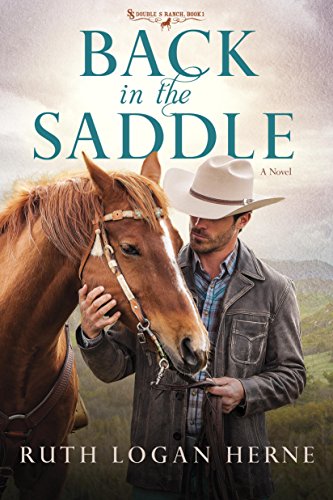 Author(s): Ruth Logan Herne
Publisher: Multnomah
Price: $1.99 (Ends May 19)


The Prodigal Is Coming Home…
It's been a long time since Colt Stafford shrugged off his cowboy legacy for shiny Manhattan loafers and a promising career on Wall Street. But when stock market manipulations leave him financially strapped, the oldest son of legendary rancher Sam Stafford decides to return to the sprawling Double S ranch in Gray's Glen, Washington. He's broke, but not broken, and it's time to check in with his ailing father and get his legs back under him by climbing into the saddle again.
He doesn't expect to come home to a stranger pointing a loaded gun at his chest— a tough yet beautiful woman that Sam hired as the house manager. Colt senses there's more to Angelina Morales than meets the eye and he's determined to find out what she's hiding…and why.
Colt's return brings new challenges. Younger brother Nick has been Sam's right-hand man at the ranch for years and isn't thrilled at having Colt insert himself into Double S affairs. And the ranch's contentious relationship with the citizens of Gray's Glen asks all the Stafford men to examine their hearts about what it truly means to be a neighbor. And as Wall Street recovers, will Colt succumb to the call of the financial district's wealth and power—or finally the courage to stay in the saddle for good?
---
Author(s): Arthur W. Pink
Publisher: GLH Publishing
Price: $0.99

The words Christ spoke from the cross can inform Christians of the purpose, the meaning, the sufferings, and the sufficiency of his death. After an introduction that discusses the nature of Christ's death as natural, unnatural, preternatural, and supernatural, Dr. Arthur W. Pink clearly illustrates the lessons that can be drawn from Christ's words-lessons on forgiveness, salvation, affection, anguish, suffering, victory, and contentment. This comprehensive and accessible volume is useful for both sermon preparation and personal study.
---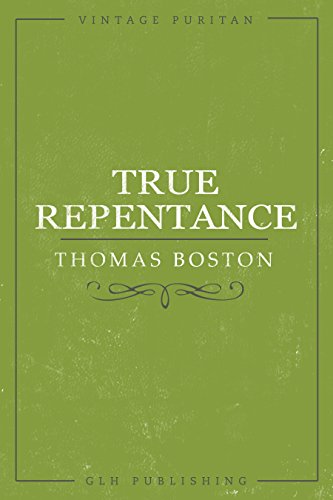 Author(s): Thomas Boston
Publisher: GLH Publishing
Price: $0.99

In this treatise by the Puritan Thomas Watson, he shows why repentance is necessary and what constitutes true repentance leading to saving faith. This book along with Thomas Watson's 'The Doctrine of Repentance' are classic works on what repentance should look like in the life of the follower of Christ.
---
---
Gospel eBooks is a participant in the Amazon Services LLC Associates Program, an affiliate advertising program designed to provide a means for sites to earn advertising fees by advertising and linking to amazon.com. View our
Privacy Policy
.