---
Join our list
Subscribe to our mailing list and get interesting stuff and updates to your email inbox.
In this grab bag we have 5 e-books on prayer from Crossway. The prices that the publisher has provided are under each ebook cover.
[table "4330" not found /]
---
Author(s): Jerry B. Jenkins
Publisher: Worthy Books
Price: $3.99 (May 19 Only)


FROM #1 NEW YORK TIMES BESTSELLING AUTHOR JERRY B. JENKINS COMES A HEART-STOPPING ADVENTURE OF HISTORICAL PROPORTIONS
Nicole Berman is an archaeologist on the brink of a world-changing discovery. During her first dig in Jordan, she believes she has found concrete evidence of a biblical patriarch that could change history books forever. But someone doesn't want the truth revealed. While urgently trying to connect pieces of an ancient puzzle, a dangerous enemy is out to stop her.
"From a criminal investigation in Manhattan to the birth of Abram in ancient Ur, Jerry Jenkins weaves together a tale of drama and suspense that will draw you into the lives of two families separated by 4,000 years of history yet sharing remarkably similar struggles of faith. Dead Sea Rising combines the thrill of a whodunit with the moral and political intrigue of the ancient, and modern, Middle East. But be prepared. Once you begin, you won't be able to stop until you reach the final page!"
—DR. CHARLIE DYER, PROFESSOR-AT-LARGE OF BIBLE, AND HOST OF THE LAND AND THE BOOK RADIO PROGRAM
"If you love history—especially biblical history—this is a fun and fascinating read!"
—JONI EARECKSON TADA, JONI, AND FRIENDS INTERNATIONAL DISABILITY CENTER
"Jerry Jenkins' dialogue is equal to the best of Nelson DeMille, his storylines equal to the best of John Grisham. And now the Dead Sea Rising . . . this book may be Jerry's best."
—ANDY ANDREWS, NEW YORK TIMES BESTSELLING AUTHOR OF THE TRAVELER'S GIFT AND THE NOTICER
"Jumping back and forth in time at a breakneck pace, Dead Sea Rising is a thriller as only Jerry B. Jenkins can tell it. Biblical history combines with gripping contemporary mystery. Just be aware—you'll be hooked."
—JAMES SCOTT BELL, INTERNATIONAL THRILLER WRITERS AWARD WINNER
---
Author(s):
Tanner G. Turley
Publisher:
Reformation Heritage Books
Price:
$2.99
(May 19-20)
Over the course of nearly forty-five years of pastoral ministry, Octavius Winslow (1808–1878) effectively demonstrated the practice of applying the doctrine to life through his experimental preaching.
In 'Heart to Heart: Octavius Winslow's Experimental Preaching', Tanner G. Turley surveys Winslow's life and ministry and demonstrates how a strong theology of preaching provided the foundation for his preaching methodology. Turley highlights the doctrinal precision and Christological focus of Winslow's preaching, revealing an aim at a holistic change in hearers through the use of application, discrimination, inquiry, illustration, exhortation, and persuasion. By introducing us to this influential preacher of the past, this study shows the significance of Winslow's homiletic for the church of today. (more…)
---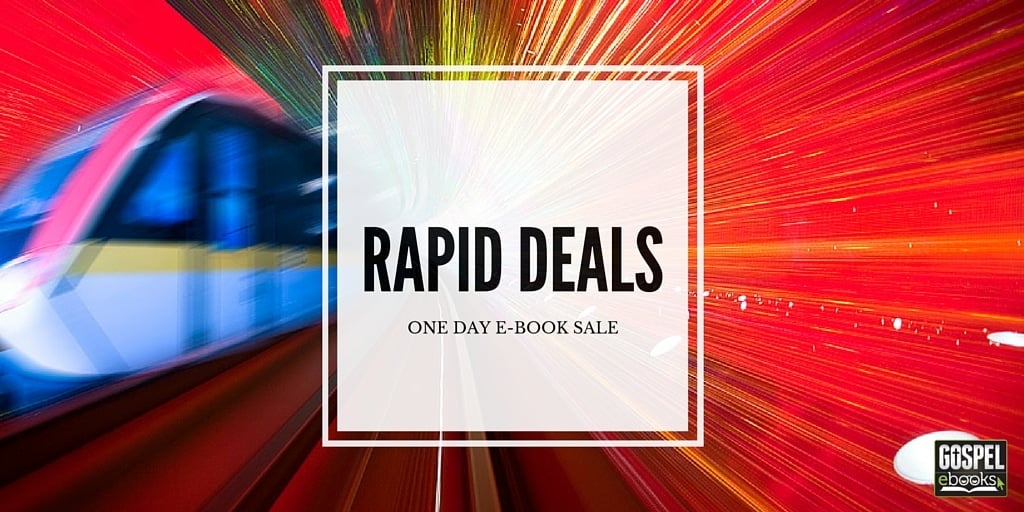 In this grab bag we have 8 e-books from HarperCollins Christian Publishing. The prices and sale dates that the publisher has provided are under each ebook cover.
[table "4329" not found /]
---
Author(s): Gerald Watford
Publisher: Ambassador International
Price: $0.99

There is a desperate need for effective leadership today: in our nation, in our churches, in our families, and even in ourselves.
The Bible uses the term armorbearer to describe leaders who offer help, support, and strength to those around them. These types of servant-leaders are needed now more than ever.
Using Scripture as the guide, Armorbearers takes readers down a path of self-discovery, pursuing greatness by developing a character that is forged on the anvil of self-restraint and tested through the heat of self-discipline.
Packed with inspiring stories and powerful lessons, Armorbearers reveals the four revolutionary choices every leader must make, risking their own significance in order to encounter God in life-altering ways.
Are you ready to become an armorbearer?
---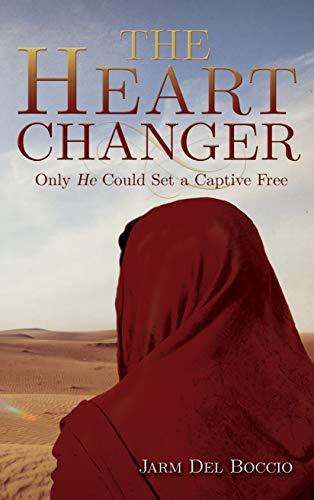 Author(s): Jarm Del Boccio
Publisher: Ambassador International
Price: $2.99

Can an Israelite captive, wrenched from all she loves, serve the very man who destroyed her village?
Miriam is asked to do the impossible: serve the wife of Naaman, commander of the Syrian army. Clinging to treasured memories of home and faith, Miriam faces captivity with worry and bitterness. Little does she know the Heart Changer is wooing and preparing her for a greater mission far beyond what she could imagine.
This middle-grade historical novel reflects the heartache and angst of a young refugee in a foreign land where all hope seems lost.
---
Author(s): Suzanne Woods Fisher
Publisher: Revell
Price: $0.79 (Ends May 31)


Rose Schrock is a plain woman with a simple plan. Determined to find a way to support her family and pay off her late husband's debts, she sets to work to convert the basement of her Amish farmhouse into an inn. While her family, especially her cranky mother-in-law, is unhappy with Rose's big idea, her friend and neighbor, Galen King, supports the decision and he helps with the conversion. As Rose finalizes preparations for visitors, she prays. She asks God to bless each guest who stays at the Inn at Eagle Hill. As the first guest arrives and settles in, Rose is surprised to discover that her entire family is the one who receives the blessings, in the most unexpected ways. And she's even more surprised when that guest decides to play matchmaker for Galen King.
With her signature plot twists combined with gentle Amish romance, bestselling author Suzanne Woods Fisher invites readers back to Stoney Ridge for fresh stories of simple pleasures despite the complexity of life. Fisher's tale of God's providence and provision will delight her fans and create many new ones. Welcome to the Inn at Eagle Hill.
---
---
Gospel eBooks is a participant in the Amazon Services LLC Associates Program, an affiliate advertising program designed to provide a means for sites to earn advertising fees by advertising and linking to amazon.com. View our
Privacy Policy
.