---
Join our list
Subscribe to our mailing list and get interesting stuff and updates to your email inbox.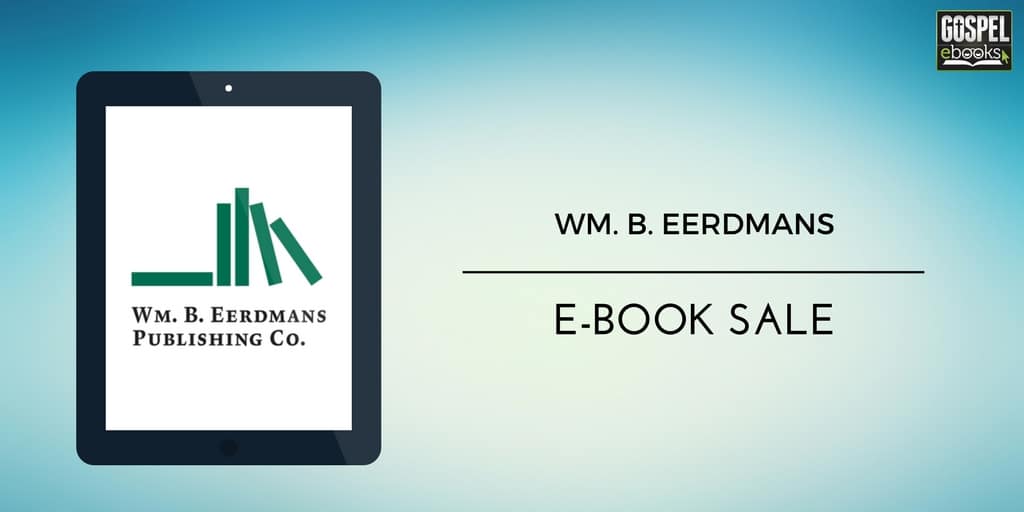 In this grab bag we have 4 e-books from Eerdmans which were written by David Wells. The prices and sale dates that the publisher has provided are under each ebook cover.
[table "4315" not found /]
---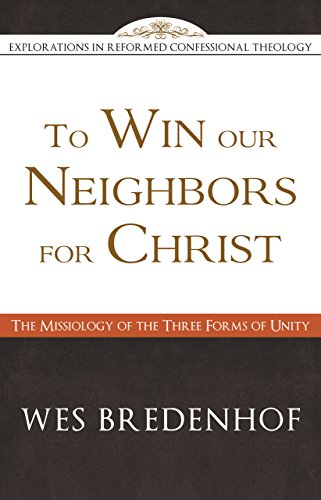 Author(s):
Wes Bredenhof
Publisher:
Reformation Heritage Books
Price:
$2.99
(May 4-5)
In many modern histories of Christian missions, the Protestant Reformation of the sixteenth century is depicted as a movement lacking missionary zeal. it has virtually become a given that the Reformation was not oriented to the church's missionary task. in to win our neighbors for Christ, Wes Bredenhof answers these charges, proving that it is a mistake to say the Reformation and the confessional documents it produced have nothing to say about missions. the author demonstrates that the three forms of Unity—the Belgic Confession, the Heidelberg Catechism, and the Canons of Dort — properly understood, have much to offer the study of missions. more importantly, they encourage us to care about a world lost in unbelief, making us more mission oriented and outward looking.
Author:
Wes Bredenhof is the pastor of Providence Canadian Reformed Church in Hamilton, Ontario, and former missionary among the First Nations in north-central British Columbia.
Endorsements:
"'To Win Our Neighbors for Christ' is a helpful tool for every Reformed Christian seeking to understand and use our confessions in a missional way. It gives the historical background for each of the three forms of Unity and shows that the original intent of our confessions was indeed to reach the lost with the good news of the gospel. It also shows how we as a church need to have that same desire to clearly articulate these truths to our own generation of souls today." — Richard Bout, missions coordinator, United Reformed Churches in North America (URCNA)
"Full disclosure: Dr. Wes Bredenhof is my family's enthusiastic pastor, through whom we are fed with pure gospel preaching. His heart pulses with a true love for the biblical, Reformed faith and with a deep desire to reach the lost. In this book, he shows us that these two things belong together— indeed, that the Reformed confessions themselves encourage mission. i pray that many more believers would see the intricate interconnections of these two pulses, and I'm sure that this book will help them." — Dr. Theodore Van Raalte, professor of ecclesiology, Canadian Reformed Theological Seminary
---
Author(s):
Kelly Mack McCoy
Publisher:
Elm Hill
Price:
$2.99
The pastor turned long-haul trucker, Mack, struggles with grief and perceived failures as a minister while he is confronted with a mysterious hitchhiker, smugglers, and a determined killer. After an unbearable tragedy strikes his life, he sells everything he owns and buys a new Peterbilt truck, returning to the trade he learned decades earlier.
Hoping for some windshield therapy and peace of mind behind the wheel of his new rig, Mack gets neither after God nudges him to pick up a hitchhiker near the Jordan State Prison outside Mack's childhood home of Pampa, Texas.
When his world is ripped apart, he seeks to run away from it all, going as far as to cut off communication with all but a handful of people. But he is pursued by God, who will not let him go. Unbeknownst to Mack, God is equipping His servant with tools to handle events his past education and experience could never have prepared him for.
The story unfolds as the hitchhiker enters Mack's Peterbilt. The man reminds Mack of his father, a hard living, hard drinking oilfield roughneck who died in prison. God begins to do a work in Mack's heart while Mack seeks to minister to his new passenger. But Mack soon rues the day he let the hitchhiker into his truck.
His old life in ruins now, Mack learns he has angered a new enemy who threatens to destroy his life on the road as well. Mack suspects he is being followed and is in the sights of a killer who plots revenge no one could have seen coming.
God works His mysterious way in Mack's life steamroller-style all the way to an ending that will leave the reader thinking about it long after reading The End at the bottom of the last page.
Rough Way to the High Way is the first of a series of novels about Mack's adventures on the road as lives are transformed through his new ministry. The first life to be transformed as Rough Way to the High Way develops appears to be that of the hitchhiker. But God is working in Mack's life all along, preparing him for a new ministry that will transform lives across the country.
---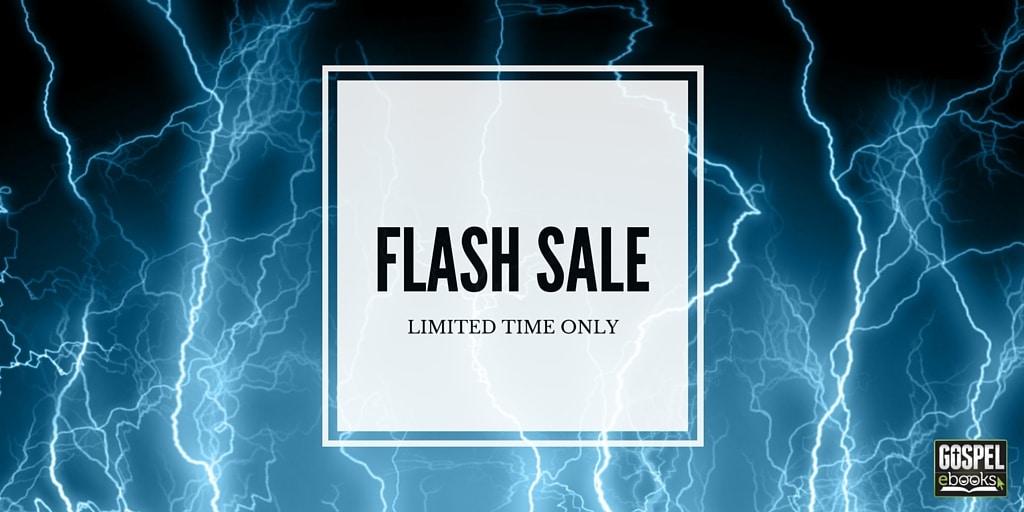 In this grab bag we have 9 fiction e-books from HarperCollins Christian Publishing. The prices and sale dates that the publisher has provided are under each ebook cover.
[table "4314" not found /]
---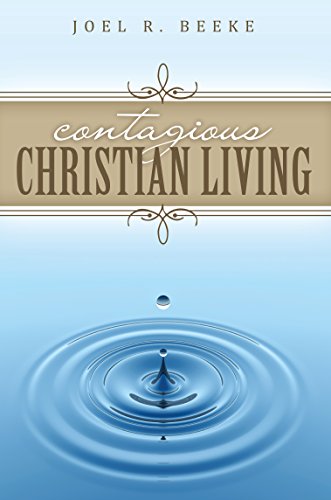 Author(s):
Joel R. Beeke
Publisher:
Reformation Heritage Books
Price:
$2.99
(May 4-5)
When some people smile, they ignite smiles in people around them. They have contagious smiles. If that's what a contagious smile is, what is contagious Christian living? It is living that is so godly and so consistent that people around them cannot help but be impacted and inspired. In Contagious Christian Living, Joel R. Beeke looks at four people in the Bible to find out how people today can live an influential life in dependence on the Holy Spirit. Here is your invitation to read about, and pray for, the sacrificial submission of Jephthah's daughter, the Christ-centeredness of Bartimaeus, the contagious blessings of Jacob, and the consistent integrity of Daniel.
---
Author(s): Ted Dekker & Tosca Lee
Publisher: Center Street
Price: $2.99 (May 4 Only)


New York Times bestselling author Ted Dekker teams with Tosca Lee to create this gripping thriller set in a desolate future.
Many years have passed since civilization's brush with apocalypse. The world's greatest threats have all been silenced. There is no anger, no hatred, no war. There is only perfect peace… and fear. But a terrible secret has been closely guarded for centuries: Every single soul walking the earth, though in appearance totally normal, is actually dead, long ago genetically stripped of true humanity.
Fleeing pursuit, with only moments to live, a young man named Rom stumbles into possession of a vial of blood and a piece of cryptic writing. When consumed, the blood will bring him back to life. When decoded, the message will lead him on a perilous journey that will require him to abandon everything he has ever known and awaken humanity to the transforming power of true life and love.
But the blood will also resurrect hatred, ambition, and greed.
Set in a terrifying, medieval future, where grim pageantry masks death, this tale of dark desires and staggering stakes peels back the layers of the heart for all who dare to take the ride.
---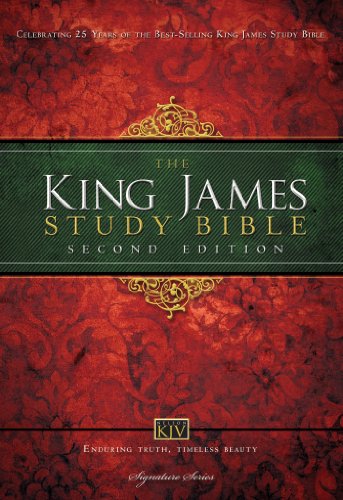 Author(s): N/A
Publisher: Thomas Nelson
Price: $2.99 (May 3-5)


The best selling study Bible in the King James Version—now updated, with added features. Trusted for 25 years, The King James Study Bible has dependable notes and annotations from scholars you can rely on, led by General Editor Edward Hindson. A clear presentation of conservative Bible doctrine, with the resources you need for knowing God's Word.
Features include:
NEW: Fresh new page design for enjoyable reading of the Authorized King James text
More than 5,700 authoritative and time-tested study notes offer straightforward communication and clear understanding
NEW: 48 revised in-text maps and charts – modernized and redrawn for stress-free reference
Large, 11-point Bible type for comfort reading no matter how long you spend
NEW: Enhanced concordance with added Hebrew and Greek word studies gives deeper insight
NEW: Index of Christ and the Gospels
NEW: Index of Paul and His Letters
NEW: Index of Bible Prophecy
Words of Christ in red
Doctrinal and archaeological footnotes and personality profiles written by trusted, conservative pastors and Bible teachers
Comprehensive book introductions and outlines
Center-column references with translation notes
Complete index to annotations, doctrinal footnotes, personality profiles, and archaeological sites
Part of the Signature Series line of Thomas Nelson Bibles
King James Study Bibles sold to date: More than 2.4 million
The King James Version—The most successful Bible translation in history with billions of copies published
---
---
Gospel eBooks is a participant in the Amazon Services LLC Associates Program, an affiliate advertising program designed to provide a means for sites to earn advertising fees by advertising and linking to amazon.com. View our
Privacy Policy
.