---
Join our list
Subscribe to our mailing list and get interesting stuff and updates to your email inbox.
In this grab bag we have 5 e-books on work from Crossway. The prices and sale dates that the publisher has provided are under each ebook cover.
[table "4379" not found /]
---
In this grab bag we have 6 e-books from Harvest House. The prices and sale dates that the publisher has provided are under each ebook cover.
[table "4380" not found /]
---
In this grab bag we have 22 e-books from Harvest House. The prices and sale dates that the publisher has provided are under each ebook cover.
[table "4381" not found /]
---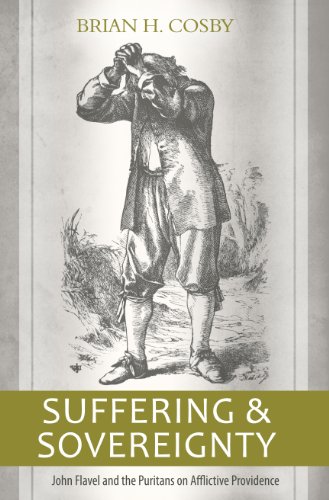 Author(s): Brian H. Cosby
Publisher: Reformation Heritage Books
Price:  $4.99

John Flavel wrote extensively on the subject of human suffering and how it relates to divine sovereignty. He himself experienced great suffering through the deaths of three wives and a son and continual persecution from state officials. Because many of his writings deal directly with the theme of suffering and because of his own experience with it, Flavel is a significant resource for understanding a Puritan theology of human suffering and divine sovereignty.
In this book, Brian H. Cosby examines Flavel's teachings on suffering and how that theology translated into practical application for suffering believers. Serious consideration is given to issues related to the origin and nature of suffering, how it relates to divine sovereignty, God's purpose for it, how people were encouraged to respond to it, and the benefits of comfort and consolation such understandings produce in believers. Cosby ably gathers these elements together so as to present a Puritan theology of suffering drawn from Flavel's writings. 
Table of Contents:
Toward a Puritan Theology of Suffering
Origin and Nature of Suffering
Divine Sovereignty and Human Suffering
God's Purposes in Ordaining Suffering
The Right Response to Suffering
Assurance of Salvation
The Cessation of Suffering
Author:
Brian H. Cosby is pastor of Wayside Presbyterian Church (PCA) on Signal Mountain, Tennessee and adjunct professor of church history at Metro Atlanta Seminary. He is the author of several books and regularly contributes to various journals and magazines.
Endorsements:
"It is my great joy and privilege to be able to commend this book and its author to a wider public. I have known Brian for many years as a student and as a pastor, and it is largely thanks to him that I have come to know John Flavel too. My prayer is that this introduction to his work will be used to bring many to a similar knowledge and understanding of one of the great men of our church and that those called to pastor today will learn from his example and be encouraged by one who suffered the loss of all things so that Christ might reign in splendor in the hearts and minds of the people committed to his care. If you are a child of God, may He do a work in you as great as the one He did in John Flavel, and may you go on your way rejoicing, knowing that in reading these pages, you have been with Jesus." — Gerald Bray, Research Professor of Divinity at Beeson Divinity School, Samford University (from the foreword)
---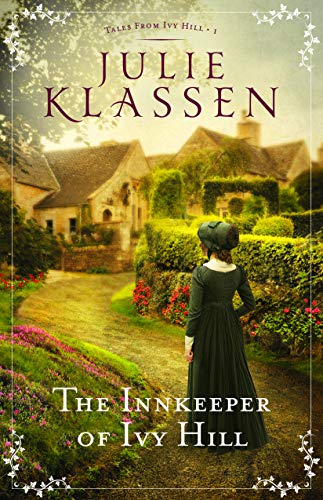 Author(s): Julie Klassen
Publisher: Bethany House Publishers
Price: $0.79 (Ends July 31)


First Series from Bestselling Author Julie Klassen!
The lifeblood of the Wiltshire village of Ivy Hill is its coaching inn, The Bell. But when the innkeeper dies suddenly, his genteel wife, Jane Bell, becomes the reluctant owner. Jane has no notion of how to run a business. However, with the town's livelihood at stake and a large loan due, she must find a way to bring new life to the inn.
Despite their strained relationship, Jane turns to her resentful mother-in-law, Thora, for help. Formerly mistress of The Bell, Thora is struggling to find her place in the world. As she and Jane work together, they form a measure of trust, and Thora's wounded heart begins to heal. When she encounters two men from her past, she sees them–and her future–in a different light.
With pressure mounting from the bank, Jane employs innovative methods to turn the inn around, and puzzles over the intentions of several men who seem to have a vested interest in the place. Will her efforts be enough to save The Bell? And will Thora embrace the possibility of a second chance at love?
---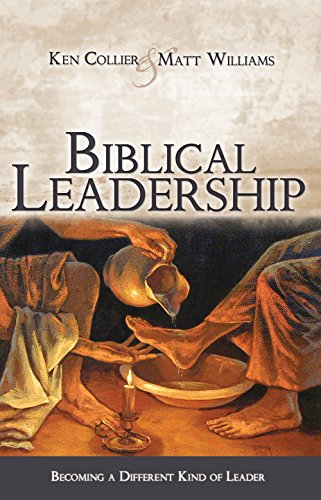 Author(s): Ken Collier & Matt Williams
Publisher: Ambassador International
Price: $1.99

There are many different types of leaders—leaders in the business world, in government, in the home, and in the local church. Sadly, many times leadership has been completely contrary to what the Bible teaches.
Many leaders are focused on what they can get from their positions of authority rather than on what they can give to the works in which they are involved. While some view it as a tool for popularity and power, leadership is a privilege. Leadership requires responsibility.
Biblical Leadership teaches biblical leaders how to be people of integrity and humility—leaders who are willing to be different.
---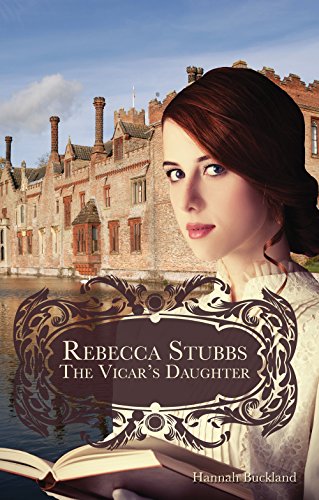 Author(s): Hannah Buckland
Publisher: Ambassador International
Price: $2.99

Rebecca Stubbs, the beloved daughter of a conscientious village vicar in Victorian England, has always enjoyed a sheltered, idyllic childhood. Her parents work tirelessly for their small farm community, aiding both the church and the poor.
When an unexpected outbreak of fever rages through the town, Rebecca must face growing up alone.
As she matures into womanhood, Rebecca finds that she is ill-prepared for her new world. With no home, no family, and few prospects, she is determined to make her own way in life.
As a housemaid at Barton Manor, she struggles to find her place in a world of double standards and man-made rules.
Can she keep her faith strong amidst a lonely life of domestic service? Must she always be a bystander, watching other people s lives unfold and flourish? Or is there something else in store for her servant heart?
---
---
Gospel eBooks is a participant in the Amazon Services LLC Associates Program, an affiliate advertising program designed to provide a means for sites to earn advertising fees by advertising and linking to amazon.com. View our
Privacy Policy
.