---
Join our list
Subscribe to our mailing list and get interesting stuff and updates to your email inbox.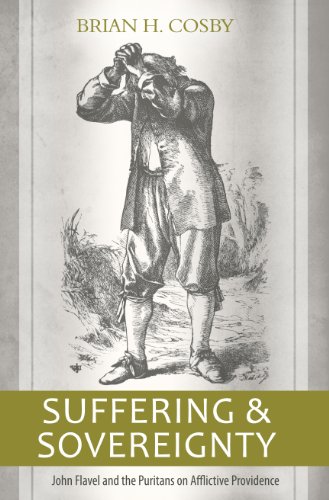 Author(s): Brian H. Cosby
Publisher: Reformation Heritage Books
Price:  $4.99

John Flavel wrote extensively on the subject of human suffering and how it relates to divine sovereignty. He himself experienced great suffering through the deaths of three wives and a son and continual persecution from state officials. Because many of his writings deal directly with the theme of suffering and because of his own experience with it, Flavel is a significant resource for understanding a Puritan theology of human suffering and divine sovereignty.
In this book, Brian H. Cosby examines Flavel's teachings on suffering and how that theology translated into practical application for suffering believers. Serious consideration is given to issues related to the origin and nature of suffering, how it relates to divine sovereignty, God's purpose for it, how people were encouraged to respond to it, and the benefits of comfort and consolation such understandings produce in believers. Cosby ably gathers these elements together so as to present a Puritan theology of suffering drawn from Flavel's writings. 
Table of Contents:
Toward a Puritan Theology of Suffering
Origin and Nature of Suffering
Divine Sovereignty and Human Suffering
God's Purposes in Ordaining Suffering
The Right Response to Suffering
Assurance of Salvation
The Cessation of Suffering
Author:
Brian H. Cosby is pastor of Wayside Presbyterian Church (PCA) on Signal Mountain, Tennessee and adjunct professor of church history at Metro Atlanta Seminary. He is the author of several books and regularly contributes to various journals and magazines.
Endorsements:
"It is my great joy and privilege to be able to commend this book and its author to a wider public. I have known Brian for many years as a student and as a pastor, and it is largely thanks to him that I have come to know John Flavel too. My prayer is that this introduction to his work will be used to bring many to a similar knowledge and understanding of one of the great men of our church and that those called to pastor today will learn from his example and be encouraged by one who suffered the loss of all things so that Christ might reign in splendor in the hearts and minds of the people committed to his care. If you are a child of God, may He do a work in you as great as the one He did in John Flavel, and may you go on your way rejoicing, knowing that in reading these pages, you have been with Jesus." — Gerald Bray, Research Professor of Divinity at Beeson Divinity School, Samford University (from the foreword)
---
---
Gospel eBooks is a participant in the Amazon Services LLC Associates Program, an affiliate advertising program designed to provide a means for sites to earn advertising fees by advertising and linking to amazon.com. View our
Privacy Policy
.