---
Join our list
Subscribe to our mailing list and get interesting stuff and updates to your email inbox.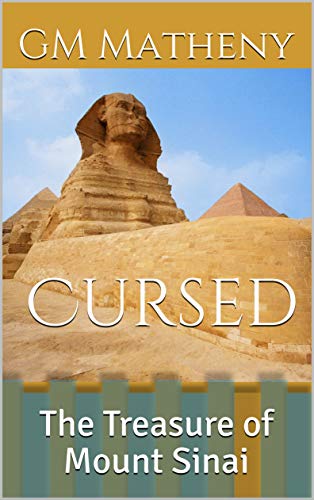 Author(s):
GM Matheny
Publisher:
 N/A
Price:
$0.99
When I was five years old something happened one day that caused me to have my only recurring nightmare. There is not much I remember before I was five, but I remember several things that happened that day.
There was a treasure at Mount Sinai.
"[T]herefore now put off thy ornaments from thee, that I may know what to do unto thee. And the children of Israel stripped themselves of their ornaments by the mount Horeb. And Moses took the tabernacle, and pitched it without the camp, afar off from the camp, and called it the Tabernacle of the congregation." (Exodus 33:5-7)
This treasure was buried at the Tabernacle.
"And now put thy accustomed ornaments from thee, that it may be manifest before Me what I may do to thee. And the sons of Israel were deprived of their usual adornments, on which was written and set forth the great Name; and which had been given them, a gift from Mount Horeb. And Mosheh took and hid them in his tabernacle of instruction."
(Targum Pseudo-Jonathan – Pentateuch, Exodus 33)
It was the largest treasure in the world!
"And the children of Israel journeyed from Rameses to Succoth, about six hundred thousand on foot that were men, beside children." (Exodus 12:37)
"But every woman shall borrow of her neighbour, and of her that sojourneth in her house, jewels of silver, and jewels of gold, and raiment: and ye shall put them upon your sons, and upon your daughters; and ye shall spoil the Egyptians." (Exodus 3:22, Genesis 15:13-14) Six hundred thousand men, plus women and children with ornaments (at least two million), would easily make it the world's largest treasure.
---
---
Gospel eBooks is a participant in the Amazon Services LLC Associates Program, an affiliate advertising program designed to provide a means for sites to earn advertising fees by advertising and linking to amazon.com. View our
Privacy Policy
.