---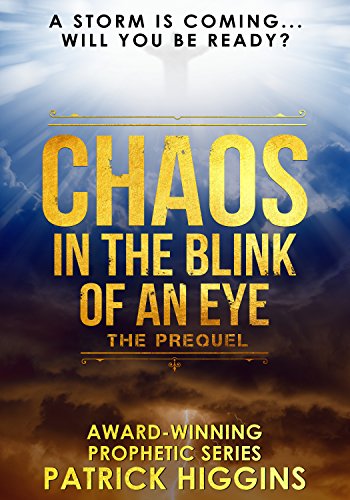 Author(s):
Patrick Higgins
Publisher:
 N/A
Price:
$0.99
It was the weekend before Thanksgiving. More than 100,000 fans were jammed inside Michigan Stadium, on their feet, to witness a heated football rivalry that had spanned more than 100 years. As the football was kicked into the snow-filled sky, they were about to get the shock of their lives, as long-foretold Bible prophecy came to pass before their very eyes, causing many to vanish into thin air without a trace.
But what they soon realized was that it reached far beyond Michigan Stadium. Chaos of unimaginable proportions ensued worldwide. Shock, fear and panic filled each heart and mind. It was just the beginning of things to come, as life as humanity had known it was forever changed in the blink of an eye…
The sixth installment is now available….
Patrick Higgins is the author of "The Unannounced Christmas Visitor", which recently won the 2018 Readers' Favorite Gold Medal Award in Christian fiction. He also wrote "The Pelican Trees", and "Coffee in Manila". Be sure to check them out…
---
---