---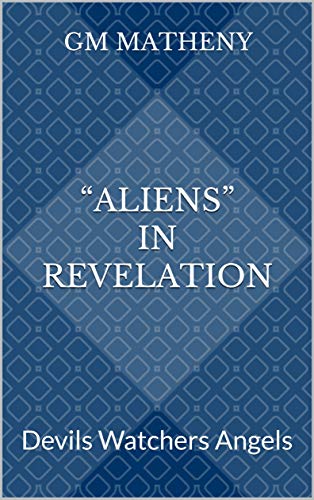 Author(s):
GM Matheny
Publisher:
 N/A
Price:
$0.99
The premise of this book is that aliens are evil spirits, the fallen angels of the Devil. God created animals, man, and angels, but no little green men from Mars. But both the angels of God (elect angels) and the angels of the Devil (devils), with their superior abilities, if they had not been named angels and evil spirits in the Bible, would be thought of as "aliens." And there are reasons why people living in the future tribulation will believe angels are aliens, a deception that would work to the Devil's advantage.
Ancient writers from different countries wrote about beings visiting them from the skies, who were superhuman. Some were called "gods," "watchers," or "angels." I do, however, believe that angels in the Bible are exactly what the Bible says they are—not that the word angel is a code word for alien or that the prophets of the Bible lacked the vocabulary to describe aliens. Again, I am saying that if God had not given us their name, angel, then people would naturally think they were "ancient aliens."
This book is written with complete reliance on the Bible, and the outline for my story will come from the book of Revelation.
---
---