---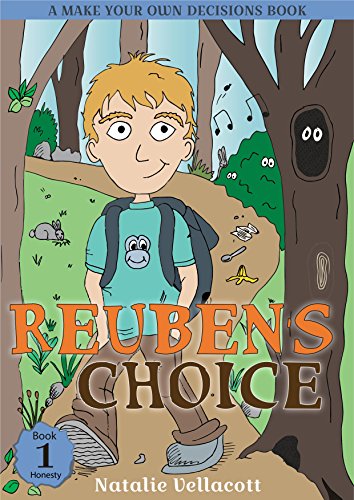 Author(s):
Natalie Vellacott
Publisher:
 N/A
Price:
$0.99
Reuben is excited, he is walking to school alone for the first time. He rushes along enjoying the freedom. He reaches the playground next to his school and can see his teacher waiting for him. He is so near…but then, he hears a strange noise coming from a ditch. It sounds like an animal might be hurt! What will Reuben do; ignore it, wait until later, tell his teacher or investigate by himself? What will happen as a result of this choice and where will his actions take him?
Reuben faces tough decisions every step of the way. What to do when confronted by danger or lost in the woods? How to respond when a stranger offers a lift at night or when a police officer is asking what happened? What will he say when his maths teacher asks him what he was thinking about or when the school alarm goes off? More importantly, will he ever discover what was making the noise in the ditch at the start of his journey?
Join Reuben on this interactive journey as he learns the importance of telling the truth in any and all situations and suffers the consequences when he chooses not to do so!
---
---