---
Join our list
Subscribe to our mailing list and get interesting stuff and updates to your email inbox.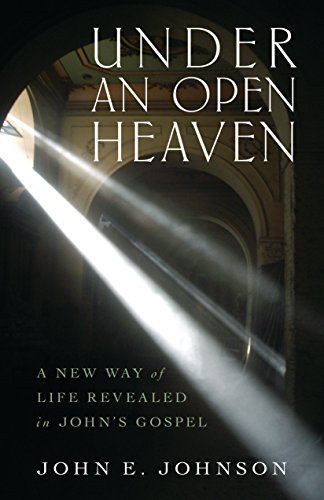 Author(s):
John E. Johnson
Publisher:
Kregel Publications
Price:
$2.99
(Feb 25-26)
When the gospel of John was written, the world was in turmoil. Jerusalem was collapsing, the empire was eroding, and the church was fighting for its life. The early believers needed a theology to strengthen their souls and steady their nerves–a theology found in this often enigmatic gospel. In our similar times of turbulence, we too need to know that the abundant life under the opened heaven John describes is not just conceivable–it's a promise.
John E. Johnson is determined to reveal the relevance of John's gospel to today's Christian. To do so, he explores various conversations found in its pages and applies them to our modern world. Jesus converses with family, answers the questions of religious leaders, and steps into dialogue with people whose names we never know but whose struggles we can relate to. They aren't always straightforward chats, Johnson readily admits. Yet that is what makes them so beautifully applicable to the messiness of life.
For readers tired of living confined lives, frustrated by failure, or starving in the midst of plenty, the conversations in John tell them life doesn't have to stay small. There is a whole new world made possible under God's open heaven.
---
Author(s): Lee Strobel and Mark Mittelberg
Publisher: Zondervan
Price: $1.99 (Mar 25-27)


Why do we believe what we believe? The Case for Christ Daily Moment of Truth, by leading apologists for Christianity Lee Strobel and Mark Mittelberg, offers fact-based, intelligent devotions to build a foundational faith. These 180 insightful writings will strengthen your spiritual knowledge and touch your heart with life-changing truth.
Each devotion is based on a scientific, historical, or biblical fact that will bolster your confidence in Christ. You will be inspired, encouraged, and equipped. A reflection at the end of each entry allows you to consider this new knowledge and how to put it into action.
In these thoughtful devotions Strobel and Mittelberg articulate the reasons why Christians believe what they believe. Combining the authors' expertise in apologetics with scriptural application for daily living, this devotional will leave you deeply encouraged and well informed. Topics range from scientific discoveries to theological explanations, and each devotion is followed by a brief reflection, prayer, and thought to meditate on and talk about.
You'll emerge with a deeper understanding of your beliefs. In the process, you'll find your love of truth—and your passion to share it—growing each day.
---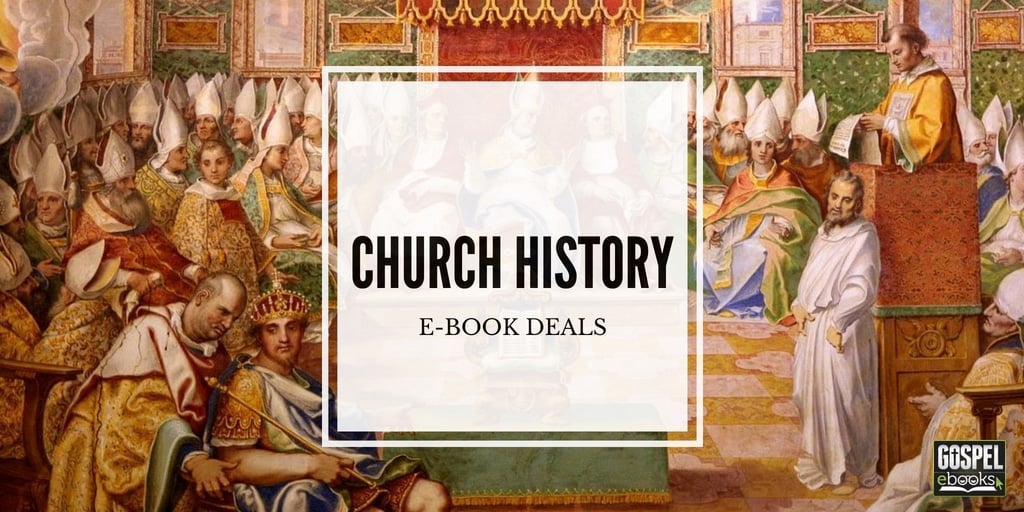 In this grab bag we have 5 church history eBooks from Fortress Press. The prices that the publisher has provided are under each ebook cover.
[table "4186" not found /]
---
Author(s): Charles Martin
Publisher: Broadway Books
Price: $1.99

Now a major motion picture starring Kate Winslet and Idris Elba. An atmospheric, suspenseful and gripping story of two people finding love while fighting to survive.
When a blizzard strands them in Salt Lake City, two strangers agree to charter a plane together, hoping to return home; Ben Payne is a gifted surgeon returning from a conference, and Ashley Knox, a magazine writer, is en route to her wedding. But when unthinkable tragedy strikes, the pair find themselves stranded in Utah's most remote wilderness in the dead of winter, badly injured and miles from civilization. Without food or shelter, and only Ben's mountain climbing gear to protect themselves, Ashley and Ben's chances for survival look bleak, but their reliance on each other sparks an immediate connection, which soon evolves into something more.
Days in the mountains become weeks, as their hope for rescue dwindles. How will they make it out of the wilderness and if they do, how will this experience change them forever? Heart-wrenching and unputdownable, The Mountain Between Us will reaffirm your belief in the power of love to sustain us.
---
Author(s): Matt Chandler, Eric Geiger, Josh Patterson
Publisher: B&H Books
Price: $1.99

The Reformers viewed the gospel as not merely one thing among many in the life of a church but rather the means by which the church exists. When the gospel is rightly declared and applied to God's people, the church becomes "a creature of the Word." She understands, embraces, and lives out the reality of Christ's birth, life, death, and resurrection in more than her doctrinal statement. The gospel impacts all the church is and does.
Creature of the Word lays out this concept in full, first examining the rich, scripture-based beauty of a Jesus-centered church, then clearly providing practical steps toward forming a Jesus-centered church. Authors Matt Chandler, Eric Geiger, and Josh Patterson write what will become a center- ing discussion piece for those whose goal is to be part of a church that has its theology, culture, and practice completely saturated in the gospel.
---
Author(s): Daniel Inman
Publisher: Fortress Press
Price: $4.99

The Making of Modern English Theology is the first historical account of theology's modern institutional origins in the United Kingdom. Having avoided the revolutionary upheaval experienced by continental institutions and free from any constitutional separation of church and state, English theologians were granted a relative freedom to develop their discipline in a fashion distinctive from other European and North American institutions. This book explores how Oxford theology, from the beginnings of the Tractarian movement until the end of the Second World War, both influenced and responded to the reform of the university. Neither becoming unbendingly confessional nor reduced to the secular study of religion, the Oxford faculty instead emerged as an important ecumenical body, rooted in the life and practice of the English churches, whilst still being located in the heart of a globally influential research university as a department of the humanities. This is an institutional history of reaction and radicalism, animosity and imagination, and explores the complex and shifting interactions between church, nation, and academy that have defined theological life in England since the early nineteenth century.
---
---
Gospel eBooks is a participant in the Amazon Services LLC Associates Program, an affiliate advertising program designed to provide a means for sites to earn advertising fees by advertising and linking to amazon.com. View our
Privacy Policy
.