---
Join our list
Subscribe to our mailing list and get interesting stuff and updates to your email inbox.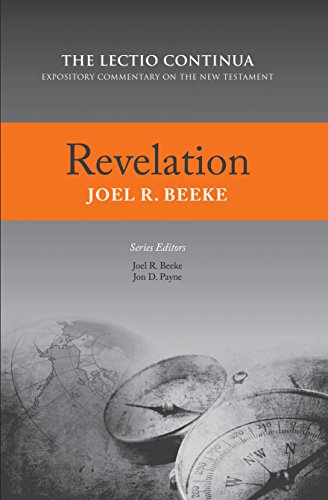 Author(s):
Joel Beeke
Publisher:
Reformation Heritage Books
Price:
$2.99
(Feb 2-3)
Are you confused by the great variety of interpretations of the book of Revelation, such as the preterist, the historicist, the futurist, the idealist, and an eclectic approach that embraces the strengths of all these? Would you like a clear understanding of various millennial approaches related to the last times? In this book of sermons on Revelation, Joel Beeke gives you all this and much more as he preaches through Revelation in a thoroughly biblical, doctrinal, experiential, and practical way intended to comfort and mature believers, to warn the unsaved to flee to Christ for salvation, and to exalt Christ as the King of kings and only Head of His church.
Author:
Joel R. Beeke (PhD, Westminster Seminary) is president and professor of systematic theology and homiletics at Puritan Reformed Theological Seminary; a pastor of the Heritage Reformed Congregation in Grand Rapids, Michigan; editor of Banner of Sovereign Grace Truth; editorial director of Reformation Heritage Books; and a prolific author.
Endorsements:
"Joel Beeke's new sermonic commentary on Revelation is one of the brightest resources I have seen to date on how we should face our perplexing future in the West: by studying afresh the triumphant Christ, whom John saw and described in the last book of the Bible. Dr. Beeke shows that the Apocalypse is not meant to be a closed, enigmatic book, for, on the contrary, through a proper interaction with it, the glory of the reigning Christ shines through. Dr. Beeke has encouraged me in this regard, and I shall be commending this volume to those in my classes and conferences. Read and rejoice!" — Douglas Kelly, professor emeritus of systematic theology at Reformed Theological Seminary, Charlotte; and author of Revelation (Christian Focus)Description.
---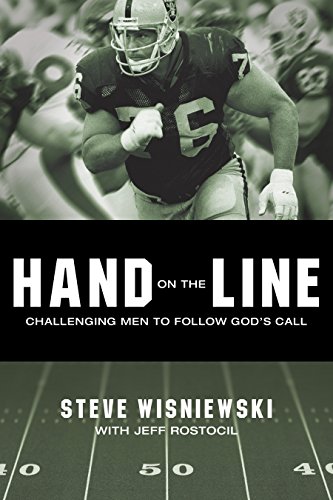 Author(s): Steve Wisniewski
Publisher: Destiny Image Publishers
Price: FREE (Ends Feb 3)


In our Christian faith, we're either drawing closer to God and to His purposes for our lives or drawing further away. Like an athlete in training, there can be no middle ground.
– from the introduction
Steve Wisniewski spent thirteen seasons playing offensive guard for the Oakland Raiders. Considered one of the NFL's "dirtiest players," Steve was aggressive and tenacious, proudly wearing the silver and black. But everything changed when his eyes were opened to the importance of following God's call for his life.
As the "ugly duckling" of his family, Steve overcame incredible odds. He was transformed from a timid boy, whose family was shattered by divorce, into a committed husband and father. He was physically changed from being crippled by an automobile accident and became an All Pro football player. Once a mean competitor, he is now a minister of the Gospel. Steve didn't let the odds define him; he defied the odds and started fulfilling his destiny!
In Hand on the Line, Steve transparently shares his powerful story that will encourage you on the journey to becoming a Godly man. If God could heal Steve's past, transform his present, and direct his future, the same God can accomplish amazing things through you!
---
---
Gospel eBooks is a participant in the Amazon Services LLC Associates Program, an affiliate advertising program designed to provide a means for sites to earn advertising fees by advertising and linking to amazon.com. View our
Privacy Policy
.