---
Join our list
Subscribe to our mailing list and get interesting stuff and updates to your email inbox.
Author(s): Timothy Cross
Publisher: Christian Focus Publications
Price: $2.99 (Feb 22-23)


A drop in the ocean; The writing is on the wall; From strength to strength; Head and shoulders above the rest – just some of our everyday expressions which find their roots in the Bible! people quote biblical expressions without even knowing that they are doing so. Historically, the influence of the Bible has been so great that it has permeated the very fibre of the English language. Timothy Cross in this enlightening and Scripture-rooted book reveals the origins of fifty-two of these sayings whilst considering their meaning and how they apply to us today.Description.
---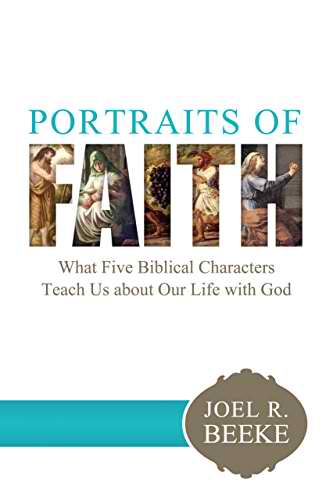 Author(s):
Joel R. Beeke
Publisher:
Reformation Heritage Books
Price:
$2.99
(Feb 22-23)
We often use the word faith without thinking much about its meaning. We know that without faith, it is impossible to please God and that faith is the core and foundation of daily Christian living. But what is faith? Author Joel R. Beeke believes we can best understand faith by seeing how it operates by the Spirit in the lives of fallen sinners like us. Accordingly, he considers essential aspects of faith operating in the lives of Adam and Eve, the Shunammite woman, the Canaanite woman, and Caleb. With pastoral warmth, he challenges readers to ask themselves three questions: Do I have this kind of faith? Am I exercising the particular aspect of faith being described? How can this example of a particular dimension of faith be used in my life to make me a mature believer? Study questions for each chapter encourage meaningful reflection for both individual and group study.
Table of Contents:
Foreword by Geoff Thomas
Introduction
Adam and Eve: Childlike Faith
The Shunammite Woman: Submissive Faith
The Canaanite Woman: Mature Faith
Caleb: Persevering Faith
Author:
Joel R. Beeke is president and professor of systematic theology and homiletics at Puritan Reformed Theological Seminary and a pastor of the Heritage Netherlands Reformed Congregation, Grand Rapids, Michigan.
Endorsement:
"For those with some inquiring spirit concerning the nature of saving faith, there could not be a more helpful book to begin." — Geoff Thomas, pastor, Alfred Place Baptist Church, Aberystwyth, Wales
---
Author(s): Frank Viola
Publisher: Baker Books
Price: $0.99 (Feb 22-28)


Why does the allegiance that radical terrorists give to their false cause exceed the allegiance that most Christians today give to Jesus Christ?
In Insurgence, bestselling author Frank Viola presents a radical proposal for Christians. Namely, that we have lost the explosive, earthshaking gospel of the kingdom that Jesus, Paul, and the other apostles preached. Viola argues that we've lost this dynamic, titanic, living gospel and exchanged it for a gospel of religious duty or permissiveness and "easy believism."
In today's politically charged era, Christians on the progressive left as well as the conservative right both equate their particular viewpoints with the kingdom of God. Viola challenges and dismantles these perspectives, offering a fresh and revolutionary look at the gospel of the kingdom.
Viola writes with gripping power, challenging Christians to embrace an unparalleled allegiance to Jesus Christ and his kingdom. This high-octane message is being reclaimed today, launching a spiritual insurgence.
---
---
Gospel eBooks is a participant in the Amazon Services LLC Associates Program, an affiliate advertising program designed to provide a means for sites to earn advertising fees by advertising and linking to amazon.com. View our
Privacy Policy
.