---
Join our list
Subscribe to our mailing list and get interesting stuff and updates to your email inbox.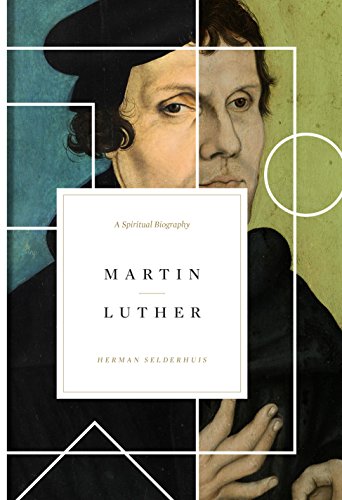 Author(s):
Herman Selderhuis
Publisher:
Crossway Books
Price:
$2.99
(Feb 19-20)
Famous for setting in motion the Protestant Reformation, Martin Luther is often lifted high as a hero or condemned as a rebel. But underneath it all, he was a man of flesh and blood, with a deep longing to live for God.
This biography by respected Reformation scholar Herman Selderhuis captures Luther in his original context and follows him on his spiritual journey, from childhood through the Reformation to his influential later years. Combining Luther's own words with engaging narrative designed to draw the reader into Luther's world, this spiritual biography brings to life the complex and dynamic personality that forever changed the history of the church.
---
In this grab bag we have 3 e-books from The Voice of the Martyrs Series which were published by David C. Cook. The prices and sale dates that the publisher has provided are under each ebook cover.
[table "4172" not found /]
---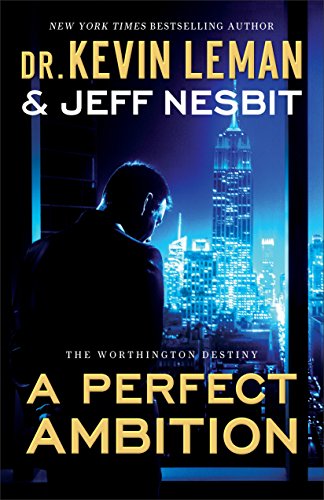 Author(s): Dr. Kevin Leman & Jeff Nesbit
Publisher: Revell
Price: $1.99 (Feb 19-25)


As the firstborn son of an old and powerful family, William Jennings Worthington VI knows what it's like to be under pressure. Groomed from birth with the relentless message that he was destined for greatness, Will has always pushed himself to succeed–nearly as much as his never-satisfied financial tycoon father pushes him. Becoming CEO of his company seems the next logical step on the success ladder. But when circumstances turn, Will finds himself staring down a road that leads to Capitol Hill. Can he trade the board room for the Senate floor? Or will a closetful of family secrets keep him from his destiny?
Bestselling author, psychologist, and birth order expert Dr. Kevin Leman teams up with novelist and journalist Jeff Nesbit for this compelling new series. In a culture that can't get enough of political intrigue and sneak peeks inside powerful families, this book is sure to find a ready audience.
---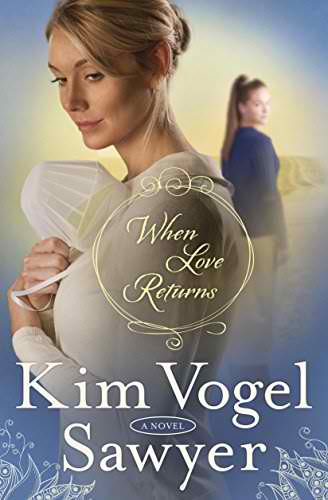 Author(s): Kim Vogel Sawyer
Publisher: Waterbrook Press
Price: $1.99 (Ends Mar 3)


Riddled with doubt and lingering regrets, will Suzanne and Paul find strength in God to explore a second chance at love?
It wasn't easy to move back to the Old Order Mennonite community from which quiet, responsible Suzanne Zimmerman was shamefully sent away as a pregnant teen. Returning twenty years later to take care of her mother, Suzanne and Alexa—the daughter she raised as her own—have spent months rebuilding relationships with her family.
Now with the upcoming wedding of their biological daughter, Suzanne and Paul find themselves drawn to one another once again—but with new challenges to face. They have been single parents with painful pasts. Can Paul and Suzanne find the strength to rebuild the loving relationship that was torn apart by their teen pregnancy so long ago?
Suzanne must also let go of Alexa as she heads back to Indianapolis to visit friends–and as her chance to find her birth parents. Leaving the bed-and-breakfast in Suzanne's apprehensive hands, Alexa embarks on a journey that will certainly change her life completely. Can mother and daughter trust God to restore all things in His timing?
---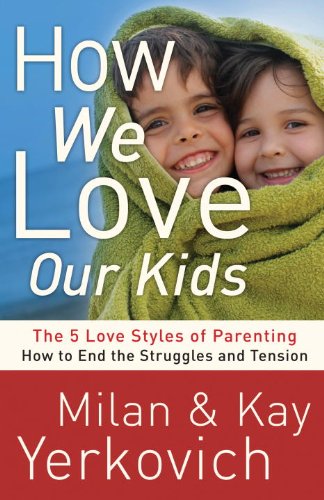 Author(s): Milan Yerkovich & Kay Yerkovich
Publisher: Waterbrook Press
Price: $1.99 (Ends Mar 3)


One Small Change in How You Love
One Big Change in your Kids
Having problems with your kids? What if you are the problem and you just can't see it? How We Love Our Kids offers a unique approach, to help you as a parent transform your kids by making specific changes in how you love. It's the only book specifically for parents that reveals the unseen forces that shape every interaction with your kids.
• Identify which of the five love styles you have.
• Discover the surprising dynamics that shape your parenting.
• Get rid of your "buttons" so your kids can't push them.
• Create a close connection with your kids that will last a lifetime.
• Learn the seven gifts every child needs.
Based on years of research in the area of attachment and bonding, How We Love Our Kids shows parents how to overcome the predictable challenges that arise out of the five love styles and helps parents cultivate a secure, deep connection with a child of any age. Retool your reactions and refocus on how you love. Start today. Watch your kids flourish and thrive as they receive what was missing in your love.
---
---
Gospel eBooks is a participant in the Amazon Services LLC Associates Program, an affiliate advertising program designed to provide a means for sites to earn advertising fees by advertising and linking to amazon.com. View our
Privacy Policy
.