---
Join our list
Subscribe to our mailing list and get interesting stuff and updates to your email inbox.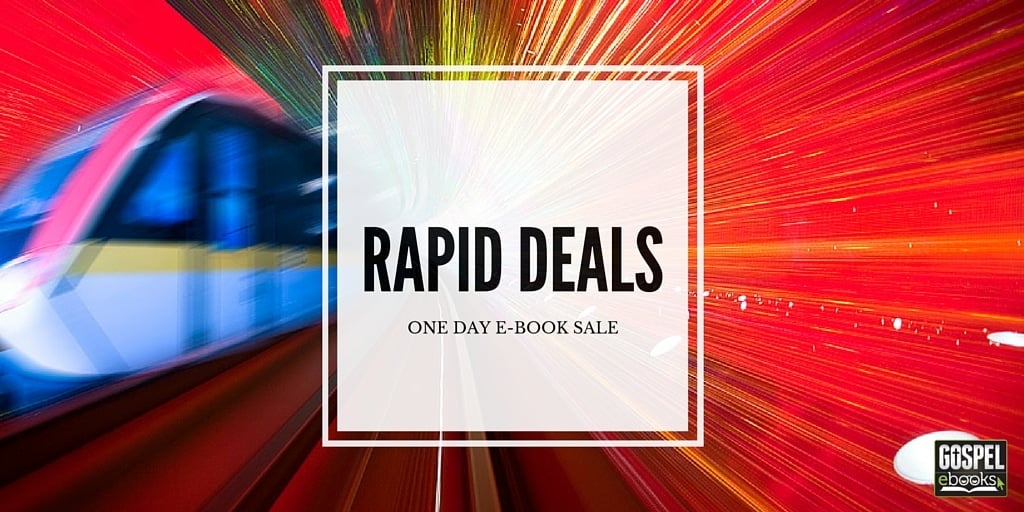 In this grab bag, we have 22 NYT Bestseller e-books from HarperCollins Christian Publishing. The prices and sale dates that they have provided are under each book cover.

---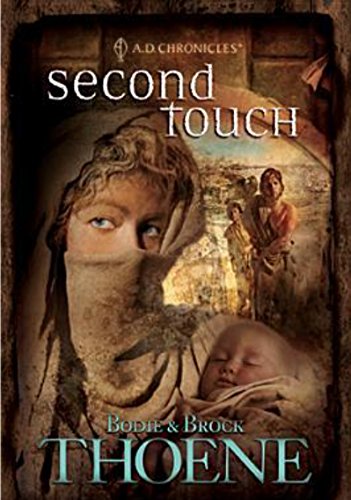 Author(s): Bodie Thoene & Brock Thoene
Publisher: N/A
Price: FREE

Discover the Truth through fiction.
The lepers in the Valley of Mak'ob hear the rumors–that a miracle healer is now walking the earth. Could this be the hope they have waited an eternity for? the healing they have longed for? While Lily, Cantor, and Rabbi Ahava courageously comfort the dying in the Valley, the leper Jekuthiel risks home and family, even when his baby is about to be born, to find out if the rumors are true.
In these somber, deceitful days, Peniel, the once-blind beggar, makes a gut-wrenching decision. Will it cut him off from the Light? Zadok refuses to back down from his claims about Messiah. And Pharisee Simon ben Zeraim hides a devastating secret.
During these dark and dangerous times, the people long for the transforming touch of the Messiah
---
Author(s): Laura Harris Smith, C.N.C., M.S.O.M.
Publisher: Chosen Books
Price: $0.99   (Ends Apr 30)


According to the World Health Organization, there are 30,000 identified diseases. Of these, 22,500 have no known cure or effective treatment. We live in the most technologically advanced age, yet we have never been more unhealthy. Even those in good health face constant misdirection.
Leaving no stone unturned, certified nutritional counselor, copastor, and TV host Laura Harris Smith helps you pursue healing and wellness for body, mind, and spirit both naturally and supernaturally. Both are necessary for a full, abundant life, and she equips you with the tools you need for the journey, including
· condition-specific healing prayers
· powerful declarations of faith and healing
· total-body-system blessings for the prevention of sickness
· delicious tailored menus for each body system
· how to troubleshoot stubborn ailments and recognize spiritual warfare
· how to confront any spiritual sickness–such as grudges, unforgiveness, or sin patterns–that block healing
· amazing, miraculous testimonies to build faith
· alphabetized illness index linking to correlating prayers to help you recover
Whether you are ready to experience a life-changing miracle, observe the gradual improvement of a body on the mend, or maintain the good health you have, healing will come. Here is your chance to get well soon!
---
---
Old Testament Theology in a Canonical Context
Author(s): Brevard S. Childs (Professor of Old Testament at Yale University 1958-99)
Publisher: Fortress Press
Price: $4.99

Book by Childs, Brevard S.
---
Biblical Theology of OT and NT: Theological Reflection of the Christian Bible
Author(s): Brevard S. Childs (Professor of Old Testament at Yale University 1958-99)
Publisher: Fortress Press
Price: $4.99

This monumental work is the first comprehensive biblical theology to appear in many years and is the culmination of Brevard Child's lifelong commitment to constructing a biblical theology that surmounts objections to the discipline raised over the past generation. Childs reject any approaches that overstress either the continuity or discontinuity between the Old and New Testaments. He refuses to follow the common pattern in Christian thought of identifying biblical theology with the New Testament's interest in the Old. Rather, Childs maps out an approach that reflects on the whole Christian Bible with its two very different voices, each of which retains continuing integrity and is heard on its own terms.
---
Author(s): Nathan and Tammy Whisnant
Publisher: Ambassador International
Price: $1.99 

Do you feel overwhelmed at the thought of losing weight? Have you wished that you could find a diet and exercise program that would work for you?
Have you ever imagined not as much of yourself?
Nathan and Tammy Whisnant were once there themselves-overweight, exhausted, and unable to enjoy their grandchildren. But one day, the Holy Spirit convicted them of their need to be the best version of themselves, and together Nathan and Tammy have now lost nearly a hundred pounds. After working off the weight themselves, the Whisnants decided to share their secret to success with others, and Imagine Not as Much was born.
Imagine Not as Much focuses on four fitness aspects:
nutritional: learn how to set goals, set your calorie intake, identify what types of food to eat, along with when and how to eat them;
physical: learn the different types of activities and choose the ones best for you;
motivational: receive encouragement to set your mind to this lifestyle change and to conquer roadblocks that you may face; and
spiritual: learn how to begin a relationship with Jesus and ways you can deepen that relationship.
Including daily devotions by Nathan and Tammy's tidbits, Imagine Not As Much encourages a healthy mind, body, and soul.
---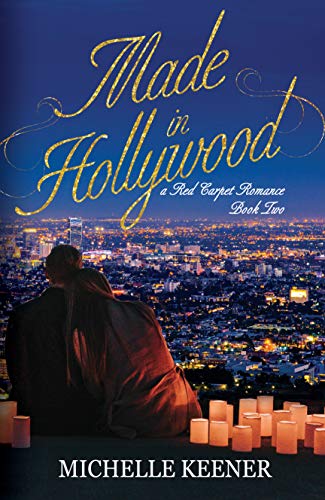 Author(s): Michelle Keener
Publisher: Ambassador International
Price: $1.99   (Ends Mar 28)


When a pastor's son saves her life, can a prodigal daughter dare to believe in second chances?
Noah Shaw is almost thirty and he still doesn't know what he wants to be when he grows up. Torn between running his business as a limo driver for Hollywood's elite, and feeling called to ministry, he prays for direction. But he never expects that direction to include finding a woman near-death on the front steps of his father's church.
Hannah left her family and her faith when she moved to Hollywood looking for adventure. Instead of finding fame in the movies, she was lured into the life of an exotic dancer. Hopeless and ashamed, suicide seems like her only escape. Until the night Noah saves her life.
The Shaw family welcomes her into their home and gives her a chance to start over. When the shadows of her former life threaten to expose her past, she must choose between running away or fighting for the new life she's built and the man she's grown to love.
---
---
Gospel eBooks is a participant in the Amazon Services LLC Associates Program, an affiliate advertising program designed to provide a means for sites to earn advertising fees by advertising and linking to amazon.com. View our
Privacy Policy
.