---
Join our list
Subscribe to our mailing list and get interesting stuff and updates to your email inbox.
In this grab bag, we have 9 e-books from Baker Books. The prices and sale dates that they have provided are under each book cover.

---
Author(s):
Gem Fadling & Alan Fadling
Publisher:
Intervarsity Press
Price:
$2.99 
 (Mar 2-3)
What do you really want? What is your soul clinging to? What is getting in your way?
In these pages, Gem and Alan Fadling outline eight key questions that offer deep insight into how we experience soul change. These questions open the door to spiritual transformation. They help us unpack where we are stuck, where we are in pain, where we are afraid and much more. They also reveal the path to joy and to the heart of God. Spiritual inventories and exercises will guide you, along with stories from Gem and Alan's lives and their ministry together through Unhurried Living.
"Embarking on a journey of transformation involves remaining awake to a deeper level of reality that is always present," writes the Fadlings. "Remaining on this journey requires a simpler, God focus. These eight questions about transformation can help us cultivate this kind of deeper awareness and soul focus. These paths help keep us on the journey of transformation. They keep us in the presence of the transforming One."
This practical, personal book offers a path to understanding what God wants to reveal in your soul.
---
Author(s):
Terry Lanford
Publisher:
 N/A
Price:
$2.99
Whether Jesus spoke to the wind, rebuked demons, walked on water, turned water to wine, or raised the dead, His magnificent love was shining just as brightly as His supernatural power. He loved by doing the unfathomable. He met impossible needs and granted compassion to those who suffered intense physical and emotional pain. His responses to those who hurt communicate the message, "I understand, I care and I am willing." He can still do the impossible today. Come along as we seek to hear what the Spirit reveals about the compassionate love behind His Unfathomable miracles.
---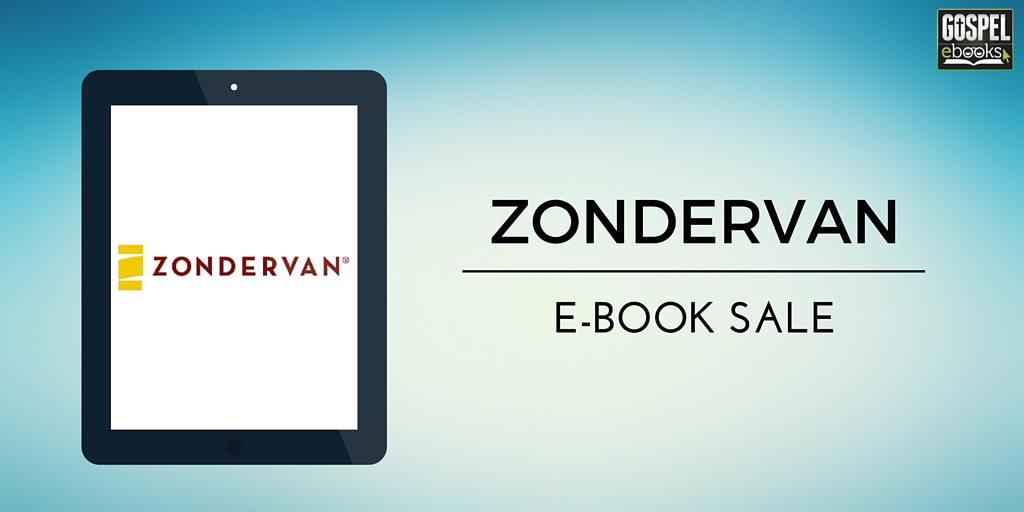 In this grab bag, we have 14 e-books from Zondervan. The prices and sale dates that they have provided are under each book cover.
---
Author(s): Natalie Walters
Publisher: Revell
Price: $1.99   (Mar 2 Only)


Independent and tenacious journalist Vivian DeMarco is back in Walton, Georgia, for one reason–to do her job and get out. When her boss suddenly dies under suspicious circumstances, Vivian's only hope for finding the truth–and the next big story–is small-town law enforcement's lanky poster boy, Deputy Ryan Frost. But the deeper they dig, the more twisted the truth becomes, and Vivian finds herself fighting for not only answers but also her life. False leads, incriminating emails, and someone called The Watcher force Vivian to confront the secret of her past and decide: How much is she willing to risk for the sake of a headline?
Author Natalie Walters welcomes you back to Walton, Georgia, where everyone knows your name–but no one knows your secret.
---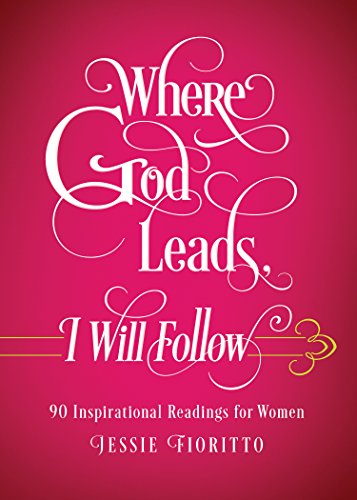 Author(s): Jessie Fioritto
Publisher: Barbour Books
Price: $0.99   (Ends Mar 31)


Here is a stirring collection of 90 devotions that will speak to your heart, while helping you to grow in your faith and encouraging you to follow wherever the Savior leads. Where God Leads, I Will Follow is a beautiful reminder that God has a special plan for you–if you're only willing to obey His perfect will. It's the perfect book to give as a gift or use for personal quiet time.
---
Author(s): Paul Marshall, Lela Gilbert, & Nina Shea
Publisher: Thomas Nelson
Price: $2.99

Christians are the world's most widely persecuted religious group, according to studies by the Pew Research Center, Newsweek, and the Economist, among others.
A woman is caught with a Bible and publicly shot to death. An elderly priest is abducted and never seen again. Three buses full of students and teachers are struck by roadside bombs. These are not casualties of war. These are Christian believers being persecuted for their faith in the twenty-first century.
Many Americans do not understand that Christians today are victims in many parts of the world. Even many Western Christians, who worship and pray without fear of violent repercussions, are unaware that so many followers of Christ live under governments and among people who are often openly hostile to their faith. They think martyrdom became a rarity long ago.
Persecuted soundly refutes these assumptions. This book offers a glimpse at the modern-day life of Christians worldwide, recounting the ongoing attacks that rarely make international headlines.
---
---
Gospel eBooks is a participant in the Amazon Services LLC Associates Program, an affiliate advertising program designed to provide a means for sites to earn advertising fees by advertising and linking to amazon.com. View our
Privacy Policy
.