---
Join our list
Subscribe to our mailing list and get interesting stuff and updates to your email inbox.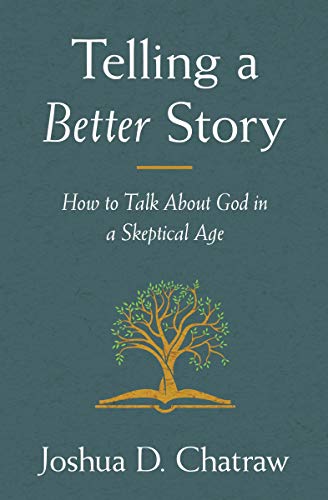 Telling a Better Story: How to Talk About God in a Skeptical Age
Author(s):  Joshua D. Chatraw
Publisher:  Zondervan
Price: $3.99 (Ends Sept 30)


Christianity Today 2021 Book Award Winner: Apologetics & Evangelism
Telling a Better Story clears a path to a more effective, empathetic apologetics for today—both for experienced apologists and those new to sharing their faith with others.
Today's Christians often view the practice of defending their faith as pushy or unnecessary. Won't it just be taken for proselytizing? Don't many unbelievers find it offensive? Many Christians have shifted to a strategy of hoping that our lives will show Christ to our neighbors—and, while this is certainly good, it's no substitute to actively telling people about Christ.
In Telling a Better Story, author Joshua Chatraw presents a new and refreshing way to engage in apologetics that will help you tell the story of Christ in a holistic, culturally-contextual manner that—while being respectful—helps unbelievers imagine a more complete happiness and a better meaning to life.
Telling a Better Story will give you the tools to:
Understand the cultural stories that surround us.
Recognize how these secular stories have shaped the way many people think.
Learn how to tell God's story in a fresh way that allows today's younger generations to see it as a more meaningful and more hopeful story than the scripts around it.
Finally, you'll also learn how to deal with the perennial issues and common objections to Christianity.
---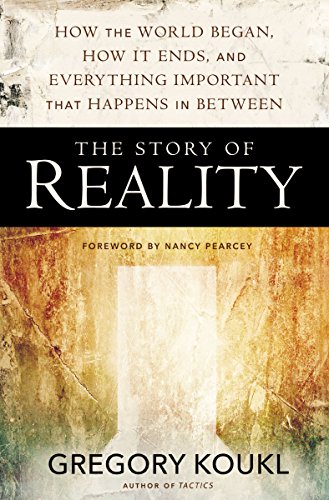 The Story of Reality: How the World Began, How It Ends, and Everything Important that Happens in Between
Author(s): Greg Koukl
Publisher:  Zondervan
Price: $1.99 (Ends Sept 30)


Biblical Christianity is more than just another private religious view. It's more than just a personal relationship with God or a source of moral teaching.
Christianity is a picture of reality.
It explains why the world is the way it is. When the pieces of this puzzle are properly assembled, we see the big picture clearly. Christianity is a true story of how the world began, why the world is the way it is, what role humans play in the drama, and how all the plotlines of the story are resolved in the end.
In The Story of Reality, bestselling author and host of Stand to Reason, Gregory Koukl, explains the five words that form the narrative backbone of the Christian story. He identifies the most important things that happen in the story in the order they take place:
God
Man
Jesus
Cross
Resurrection
If you are already a Christian, do you know and understand the biblical story? And for those still seeking answers to the questions of life, this is an invitation to hear a story that explains the world in a way nothing else will. This story can change your life forever.
---
---
Gospel eBooks is a participant in the Amazon Services LLC Associates Program, an affiliate advertising program designed to provide a means for sites to earn advertising fees by advertising and linking to amazon.com. View our
Privacy Policy
.