---
Join our list
Subscribe to our mailing list and get interesting stuff and updates to your email inbox.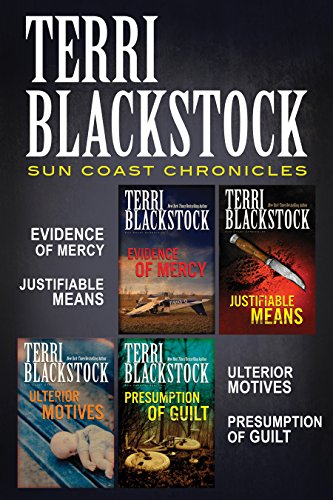 Author(s): Terri Blackstock
Publisher: Zondervan
Price: $2.99  (June 3 Only)


New York Times bestselling author Terri Blackstock's Sun Coast Chronicles series—now available in one volume!
Evidence of Mercy
Lynda Barrett, a young lawyer, hates to sell her plane, but she can no longer afford to keep it. Enter Jake Stevens: wealthy, arrogant, and interested in buying Lynda's beloved Piper. Together he and Lynda embark on a test flight that ends in disaster—hurling them into a terrifying sequence of events. One thing becomes clear: Someone is out to get Lynda . . . someone who will not be satisfied until she is dead.
Justifiable Means
A violent criminal with a knack for evading justice. A beautiful victim with a secret to hide. Between them stands one good cop, torn between justice and the law. This rape case is an exception: The victim is more than willing to testify. And there's abundant evidence to put the suspect behind bars. Just one thing bothers Detective Larry Millsaps. Young and beautiful Melissa Nelson seems to know almost too much about the evidence needed to convict her attacker. The unfolding investigation unearths a brutal track record on the part of the suspect . . . and a stunning revelation of Melissa's own haunting past that could do far worse than destroy her credibility.
---
Author(s): Carlyle S. Harris
Publisher: Zondervan
Price: $3.99   (Ends May 24)


Tap Code shares never-before-told details of underground operations during the Vietnam War while weaving in an inspiring story of true love, honor, and courage as husband and wife endured the hardest circumstances they had ever faced.
When Air Force pilot Captain Carlyle "Smitty" Harris was shot down over Vietnam on April 4, 1965, he had no idea what horrors awaited him in the infamous Hoa Lo prison–nicknamed the "Hanoi Hilton." Harris was the sixth American POW captured in the air war over North Vietnam, and for the next eight years, Smitty and hundreds of other American POWs–including John McCain and George "Bud" Day–suffered torture, solitary confinement, and abuse.
Their dignity was taken, their wills were challenged, and their bodies were bruised and battered. But in the midst of the struggle, Smitty remembered once learning the Tap Code–an old, long-unused World War II method of communication through tapping on a common water pipe. He covertly taught the code to many POWs, and in turn they taught others.
---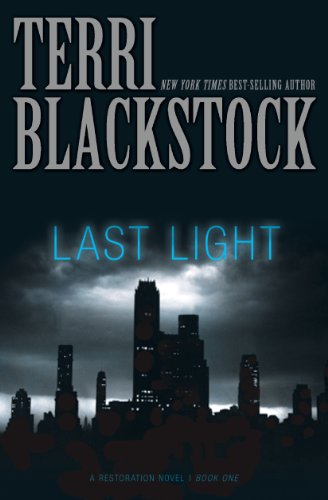 Author(s): Terri Blackstock
Publisher: Zondervan
Price: FREE

Book 1 in a masterful what-if series in which global catastrophe puts a family's very survival at risk—and both reveals the darkness in human hearts and lights the way to restoration.
Birmingham, Alabama, has lost all power. Its streets are jammed with cars that won't start, its airport engulfed in flames from burning planes. All communications—cell phones, computers, even radios—are silent. Every home and business is dark. Is it a natural disaster . . . a terrorist attack . . . or something far worse?
In the face of a crisis that sweeps an entire high-tech planet back to a time before electricity, the Branning family faces a choice. Will they hoard their possessions in order to survive—or trust God to provide as they share their resources with those around them? Yesterday's world is gone. Family and community are all that remain. And the outage is revealing the worst in some.
Desperation can be dangerous when a killer lives among them.
---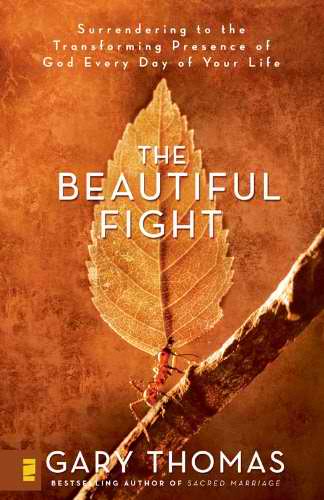 Author(s): Gary Thomas
Publisher: Zondervan
Price: $3.99

In a groundbreaking book that rethinks spiritual formation, Gary Thomas argues that the contemporary church is in danger of accepting Christianity as a historical reality but not as a present power. Is the grace that pardons powerful enough to transform? Answering with a resounding yes, Thomas presents a compelling picture of what it means to be a "God oasis" in a God-forgetting world."The first chapter alone is worth reading many times. This is beauty and struggle. This is the death that leads to life."John Ortberg, Pastor and Author, Menlo Park Presbyterian Church"Set this book down … slowly … turn around … and run away … unless you hunger for a deeper vision of faith and thirst for genuine life transformation … if you do, read on."Kevin Harney, Pastor and Author"Once again, Gary Thomas challenges me to live passionately for God and to apply his transforming power to my daily decisions."Kay Warren, Executive Director, HIV/AIDS Initiative, Saddleback ChurchThe Beautiful Fight will energize your life and your church. It will inspire you, equip you, and challenge you to delve ever deeper into what it means to be a truly holy believer, transformed into the image of Jesus Christ. Discover just how radical Christian transformation can be, as you learn to see with new eyes, think with a new mind, and feel with a new heart. Thomas rallies you to the Beautiful Fight—the struggle to fully express the wonder and life-changing power of Christ in this world through every aspect of who you are.
---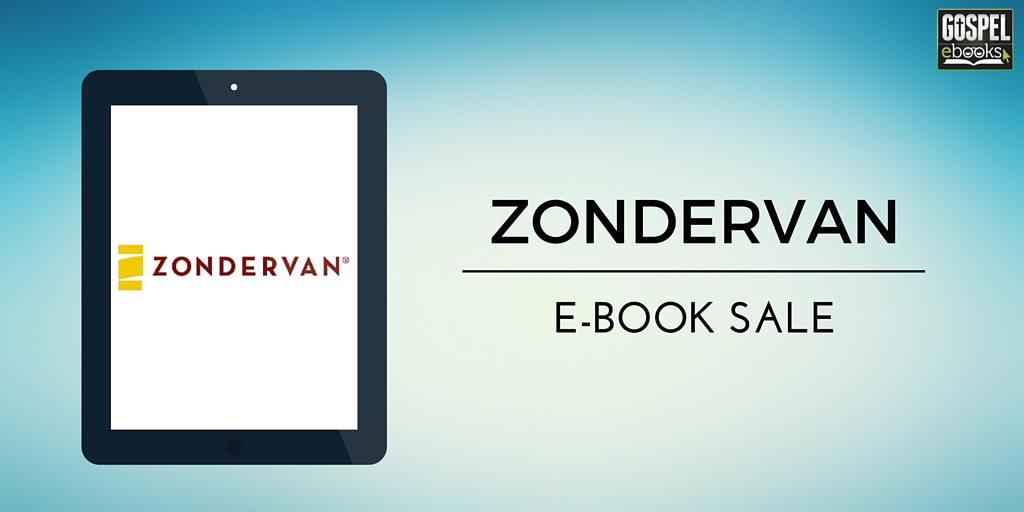 In this grab bag, we have 14 e-books from Zondervan. The prices and sale dates that they have provided are under each book cover.
---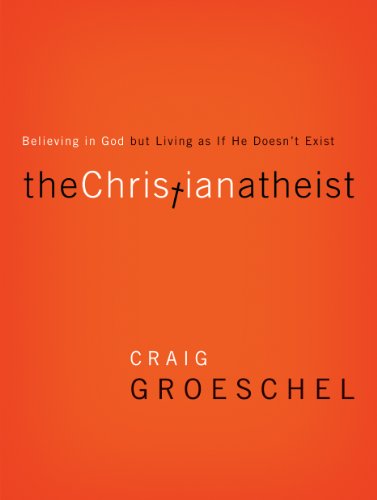 Author(s): Craig Groeschel
Publisher: Zondervan
Price: $1.99   (Feb 26-28)


"The more I looked, the more I found Christian Atheists everywhere." Former Christian Atheist Craig Groeschel knows his subject all too well. After over a decade of successful ministry, he had to make a painful self-admission: although he believed in God, he was leading his church like God didn't exist. To Christians and non-Christians alike, to the churched and the unchurched, the journey leading up to Groeschel's admission and the journey that follows—from his family and his upbringing to the lackluster and even diametrically opposed expressions of faith he encountered—will look and sound like the story of their own lives. Now the founding and senior pastor of the multicampus, pace-setting LiveChurch.tv, Groeschel's personal journey toward a more authentic God-honoring life is more relevant than ever. Christians and Christian Atheists everywhere will be nodding their heads as they are challenged to take their own honest moment and ask the question: am I putting my whole faith in God but still living as if everything was up to me?
---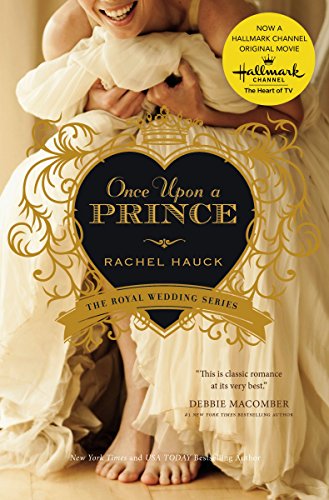 Author(s): Rachel Hauck
Publisher: Zondervan
Price: $1.99  (Feb 23 Only)


This modern-day fairytale, now a Hallmark Original Movie, offers the chance of happily ever after for a prince and a girl who couldn't have imagined the journey love has in store for them.
Susanna Truitt never dreamed of a great romance or being treated like a princess—just to marry the man she has loved for twelve years. But life isn't going according to plan. When her high-school-sweetheart-turned-Marine-officer breaks up instead of proposing, Susanna scrambles to rebuild her life.
The last thing Prince Nathaniel expects to find on his American holiday to St. Simons Island is the queen of his heart. A prince has duties, and his family's tense political situation has chosen his bride for him. When Prince Nathaniel comes to Susanna's aid under the fabled Lover's Oak, he is blindsided by love.
Their lives are worlds apart. He's a royal prince. She's an ordinary girl. But everything changes when Susanna receives an invitation to Nathaniel's coronation.
---
---
Gospel eBooks is a participant in the Amazon Services LLC Associates Program, an affiliate advertising program designed to provide a means for sites to earn advertising fees by advertising and linking to amazon.com. View our
Privacy Policy
.