---
Join our list
Subscribe to our mailing list and get interesting stuff and updates to your email inbox.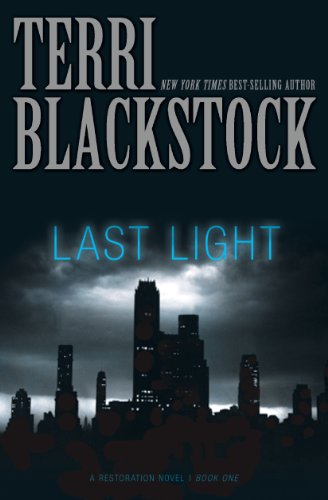 Author(s): Terri Blackstock
Publisher: Zondervan
Price: FREE

Book 1 in a masterful what-if series in which global catastrophe puts a family's very survival at risk—and both reveals the darkness in human hearts and lights the way to restoration.
Birmingham, Alabama, has lost all power. Its streets are jammed with cars that won't start, its airport engulfed in flames from burning planes. All communications—cell phones, computers, even radios—are silent. Every home and business is dark. Is it a natural disaster . . . a terrorist attack . . . or something far worse?
In the face of a crisis that sweeps an entire high-tech planet back to a time before electricity, the Branning family faces a choice. Will they hoard their possessions in order to survive—or trust God to provide as they share their resources with those around them? Yesterday's world is gone. Family and community are all that remain. And the outage is revealing the worst in some.
Desperation can be dangerous when a killer lives among them.
---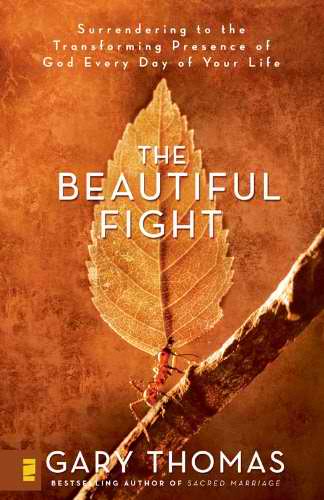 Author(s): Gary Thomas
Publisher: Zondervan
Price: $1.99

In a groundbreaking book that rethinks spiritual formation, Gary Thomas argues that the contemporary church is in danger of accepting Christianity as a historical reality but not as a present power. Is the grace that pardons powerful enough to transform? Answering with a resounding yes, Thomas presents a compelling picture of what it means to be a "God oasis" in a God-forgetting world."The first chapter alone is worth reading many times. This is beauty and struggle. This is the death that leads to life."John Ortberg, Pastor and Author, Menlo Park Presbyterian Church"Set this book down … slowly … turn around … and run away … unless you hunger for a deeper vision of faith and thirst for genuine life transformation … if you do, read on."Kevin Harney, Pastor and Author"Once again, Gary Thomas challenges me to live passionately for God and to apply his transforming power to my daily decisions."Kay Warren, Executive Director, HIV/AIDS Initiative, Saddleback ChurchThe Beautiful Fight will energize your life and your church. It will inspire you, equip you, and challenge you to delve ever deeper into what it means to be a truly holy believer, transformed into the image of Jesus Christ. Discover just how radical Christian transformation can be, as you learn to see with new eyes, think with a new mind, and feel with a new heart. Thomas rallies you to the Beautiful Fight—the struggle to fully express the wonder and life-changing power of Christ in this world through every aspect of who you are.
---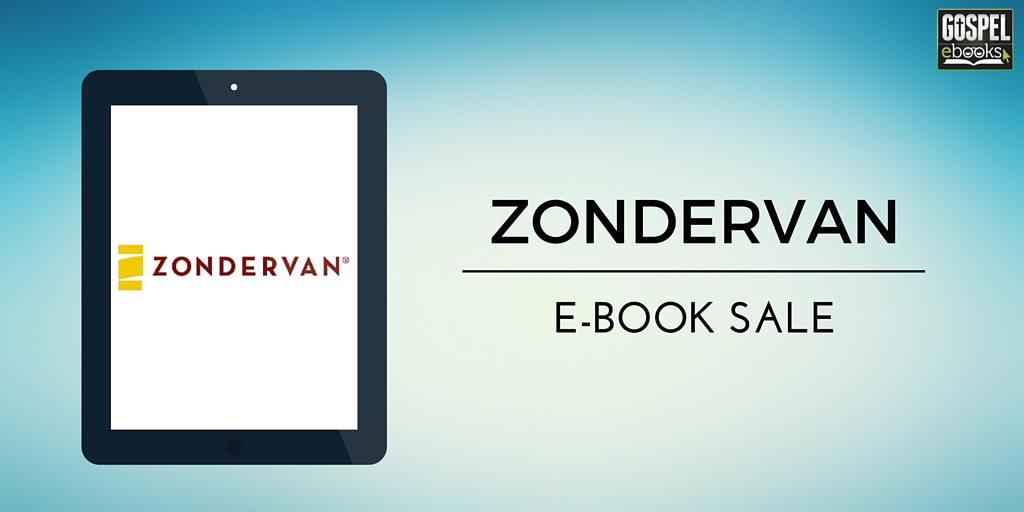 In this grab bag, we have 14 e-books from Zondervan. The prices and sale dates that they have provided are under each book cover.
---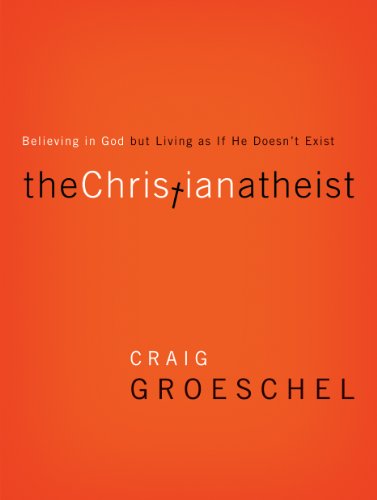 Author(s): Craig Groeschel
Publisher: Zondervan
Price: $1.99   (Feb 26-28)


"The more I looked, the more I found Christian Atheists everywhere." Former Christian Atheist Craig Groeschel knows his subject all too well. After over a decade of successful ministry, he had to make a painful self-admission: although he believed in God, he was leading his church like God didn't exist. To Christians and non-Christians alike, to the churched and the unchurched, the journey leading up to Groeschel's admission and the journey that follows—from his family and his upbringing to the lackluster and even diametrically opposed expressions of faith he encountered—will look and sound like the story of their own lives. Now the founding and senior pastor of the multicampus, pace-setting LiveChurch.tv, Groeschel's personal journey toward a more authentic God-honoring life is more relevant than ever. Christians and Christian Atheists everywhere will be nodding their heads as they are challenged to take their own honest moment and ask the question: am I putting my whole faith in God but still living as if everything was up to me?
---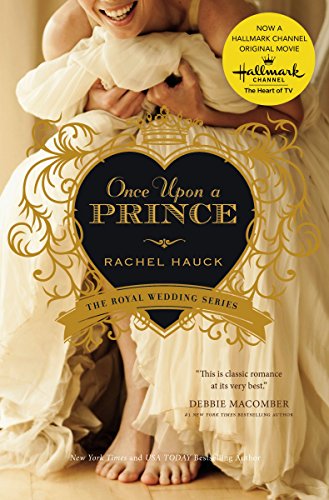 Author(s): Rachel Hauck
Publisher: Zondervan
Price: $1.99  (Feb 23 Only)


This modern-day fairytale, now a Hallmark Original Movie, offers the chance of happily ever after for a prince and a girl who couldn't have imagined the journey love has in store for them.
Susanna Truitt never dreamed of a great romance or being treated like a princess—just to marry the man she has loved for twelve years. But life isn't going according to plan. When her high-school-sweetheart-turned-Marine-officer breaks up instead of proposing, Susanna scrambles to rebuild her life.
The last thing Prince Nathaniel expects to find on his American holiday to St. Simons Island is the queen of his heart. A prince has duties, and his family's tense political situation has chosen his bride for him. When Prince Nathaniel comes to Susanna's aid under the fabled Lover's Oak, he is blindsided by love.
Their lives are worlds apart. He's a royal prince. She's an ordinary girl. But everything changes when Susanna receives an invitation to Nathaniel's coronation.
---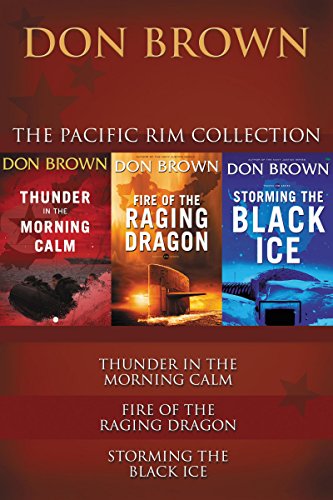 Author(s): Don Brown
Publisher: Zondervan
Price: $3.99

Bestselling author and former US Navy JAG Officer Don Brown's Pacific Rim series is now available in one volume!
Thunder in the Morning Calm
Sixty years after his grandfather disappeared in Korea, a young naval intelligence officer seeks the truth behind rumors that American POWs are still being held there. Risking his life, fortune, and freedom, he leads a daring mission into the dangerous dictatorship of North Korea—all for the love of his country and a grandfather he never knew.
Fire of the Raging Dragon
In Fire of the Raging Dragon—the second book in best-selling author Don Brown's Pacific Rim Series—Stephanie Surber is stationed onboard a submarine tender in the South China Sea when a naval war breaks out. After a gruesome discovery escalates America's involvement, Stephanie's father, US President Douglas Surber, must choose to take a stand against evil . . . or save the life of his daughter.
---
Author(s): Jim Cymbala
Publisher: Zondervan
Price: $2.49

Jim Cymbala knows something a lot of us miss–that a comfortable, secure life won't produce the satisfaction we long for. How could we feel fulfilled by missing out on the life God has for us? Whether life seems good or not right now, Jim Cymbala believes that God has more for you. In this new book, he'll help you find out how to access the "more" God intends—more peace, real joy, and a deep sense of purpose. As you open yourself to the "more" of God, you will also discover your unique work assignment—the one thing God is calling you–and no one else–to accomplish for the sake of his work in the world. You Were Made for More draws a compelling picture of people just like you who are finding that "more of God" means more influence, more energy, and ultimately more happiness. It will help you picture what your own "land of milk and honey" might look like—the fuller, richer spiritual place you long to be. Using examples from the Bible, contemporary stories, and experiences from his own life, Jim Cymbala points the way to a richer, deeper life, helping you take hold of everything God wants to give.
---
---
Gospel eBooks is a participant in the Amazon Services LLC Associates Program, an affiliate advertising program designed to provide a means for sites to earn advertising fees by advertising and linking to amazon.com. View our
Privacy Policy
.