---
Join our list
Subscribe to our mailing list and get interesting stuff and updates to your email inbox.
A Thousand Tomorrows (Cody Gunner Book 1)
Author(s): Karen Kingsbury
Publisher:  Center Street
Price: $1.99 DEAL EXPIRED


In this mass market edition, #1 bestselling author Karen Kingsbury weaves a powerful story of a young couple whose love must face the ultimate challenge.
Cody Gunner has no use for real love. Abandoned as a child by the person he needed the most, he swears he will never allow himself to love again. Ali Daniels denies love as well. Carrying a terrible secret, she lives life to the fullest, taking risks and refusing relationships. When Cody and Ali meet, their first instincts are to hide behind their emotional walls, seemingly doomed to repeat the patterns they have established for most of their lives. But their attraction is too strong, and soon they're doomed in another way, for neither can avoid falling in love, regardless of the consequences. Only after three years–a thousand tomorrows later–do they realize at what cost their relationship comes. In the end, they must decide if love is worth the ultimate price.
---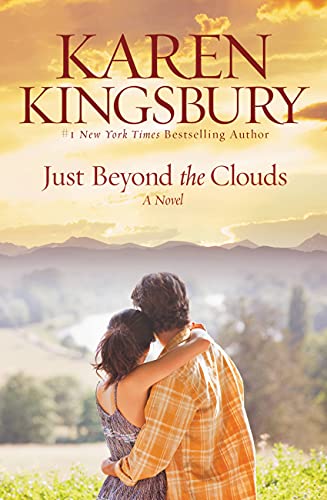 Just Beyond the Clouds: A Novel (Cody Gunner Book 2)
Author(s): Karen Kingsbury
Publisher:  Center Street
Price: $1.99

#1 bestselling author Karen Kingsbury tells the heartwrenching story of Cody Gunner, a widower fighting for stability, and the woman who wants to help him trust again — even when trust is the most terrifying thing of all.
Still aching over his wife's death, Cody Gunner can't bear the thought of also letting go of his Down's Syndrome brother, Carl Joseph. Cody wants his brother home, where he will be safe and cared for, not out on his own in a world that Cody knows all too well can be heartless and insecure. So when Carl Joseph's teacher, Elle, begins championing his independence, she finds herself at odds with Cody. But even as these two battle it out, they can't deny the instinctive connection they share, and Cody faces a crisis of the heart. What if Elle is the one woman who can teach Cody that love is still possible? If Cody can let go of his lingering anger, he might just see that sometimes the brightest hope of all lies just beyond the clouds.
---
---
Gospel eBooks is a participant in the Amazon Services LLC Associates Program, an affiliate advertising program designed to provide a means for sites to earn advertising fees by advertising and linking to amazon.com. View our
Privacy Policy
.