---
Join our list
Subscribe to our mailing list and get interesting stuff and updates to your email inbox.
Author(s):
Philip Graham Ryken
Publisher:
Crossway Books
Price:
$2.99
[SALE ENDED EARLY]
The book of Ecclesiastes is "about life, the way it really is," writes commentator Philip Ryken. Readers throughout the ages have been drawn to the way it honestly wrestles with the tedium of work, injustices in this life, the ravages of age, and the inevitability of death. But its wisdom, according to Ryken, is in teaching people to trust God with life's questions even in the midst of struggles.
Pastors, writers, speakers, and students will find this Preaching the Word commentary to be a helpful resource in their teaching and studies. Ryken explores what will happen if we choose the world's offerings instead of God's and teaches valuable lessons about what it means to have a God-centered worldview.
Ecclesiastes is the twenty-sixth volume of the Preaching the Word series—noted for its clear exposition, readability, practical application, and unqualified commitment to biblical authority. Ryken's commentary will not only enrich any individual study of Ecclesiastes but will equip Christian leaders in communicating its universal application to a wide audience.
---
Author(s): Tim Kerr
Publisher: N/A
Price: $0.99 

This newly updated 5th Edition of Take Words with You contains over 2500 Scripture promises and prayers. For the first time, a simple "Method of Prayer" is introduced that makes the manual both functional and faith-building.This resource promises to be strategic for anyone seeking to grow in their prayer life and see more of their prayers answered. (more…)
---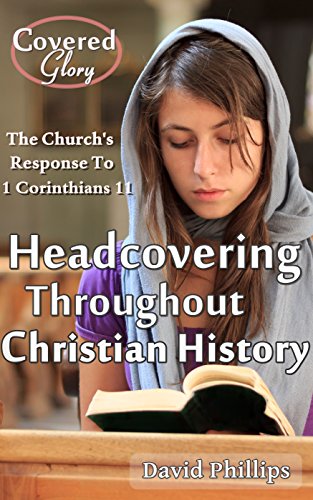 Author(s): David Phillips
Publisher: N/A
Price: $2.99

Have you ever wondered why, just two or three generations ago, Christian women often wore some sort of headcovering while in church? And why men in church always took off their hats when it was time to pray?
Indeed, it is well-documented that the use of headcoverings (during times of prayer) has been the norm for women throughout Christian history. Similarly, the prevailing standard was for Christian men to remove their hats when the local church gathered for prayer. Scripture itself provided for the longevity of these practices, both of which originate from the Apostle Paul's instructions in the book of First Corinthians. Within contemporary Western society, these practices have greatly declined (and often ceased) only within the last century. (more…)
---
---
Gospel eBooks is a participant in the Amazon Services LLC Associates Program, an affiliate advertising program designed to provide a means for sites to earn advertising fees by advertising and linking to amazon.com. View our
Privacy Policy
.