---
Join our list
Subscribe to our mailing list and get interesting stuff and updates to your email inbox.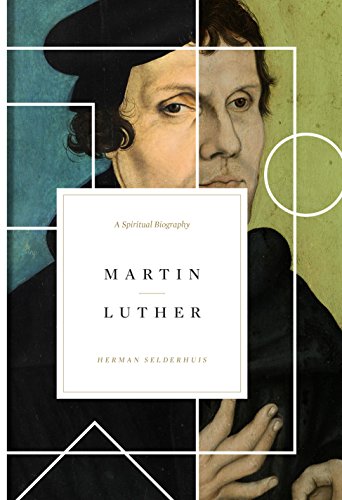 Author(s):
Herman Selderhuis
Publisher:
Crossway Books
Price:
$2.99
(Feb 19-20)
Famous for setting in motion the Protestant Reformation, Martin Luther is often lifted high as a hero or condemned as a rebel. But underneath it all, he was a man of flesh and blood, with a deep longing to live for God.
This biography by respected Reformation scholar Herman Selderhuis captures Luther in his original context and follows him on his spiritual journey, from childhood through the Reformation to his influential later years. Combining Luther's own words with engaging narrative designed to draw the reader into Luther's world, this spiritual biography brings to life the complex and dynamic personality that forever changed the history of the church.
---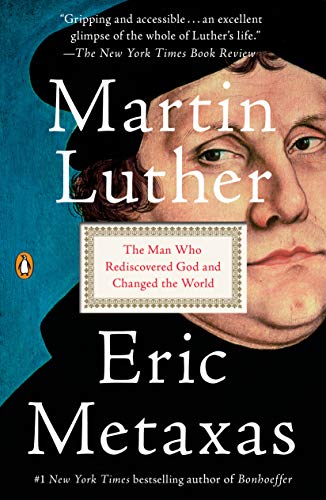 Author(s): Eric Metaxas
Publisher: Penguin Books
Price: $1.99

NEW YORK TIMES BESTSELLER
"Metaxas is a scrupulous chronicler and has an eye for a good story. . . . full, instructive, and pacey." —The Washington Post
From #1 New York Times bestselling author Eric Metaxas comes a brilliant and inspiring biography of the most influential man in modern history, Martin Luther, in time for the 500th anniversary of the Reformation
On All Hallow's Eve in 1517, a young monk named Martin Luther posted a document he hoped would spark an academic debate, but that instead ignited a conflagration that would forever destroy the world he knew. Five hundred years after Luther's now famous Ninety-five Theses appeared, Eric Metaxas, acclaimed biographer of the bestselling Bonhoeffer: Pastor, Martyr, Prophet, Spy and Amazing Grace: William Wilberforce and the Heroic Campaign to End Slavery, paints a startling portrait of the wild figure whose adamantine faith cracked the edifice of Western Christendom and dragged medieval Europe into the future. Written in riveting prose and impeccably researched, Martin Luther tells the searing tale of a humble man who, by bringing ugly truths to the highest seats of power, caused the explosion whose sound is still ringing in our ears. Luther's monumental faith and courage gave birth to the ideals of liberty, equality, and individualism that today lie at the heart of all modern life.
---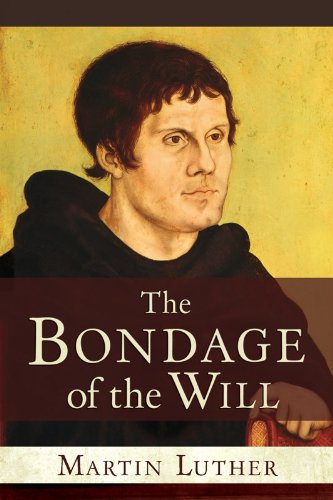 Author(s): Martin Luther
Publisher: Hendrickson Publishers
Price: $2.95

First published in 1525, Martin Luther's Bondage of the Will is recognized by theologians as one of the great masterpieces of the Reformation. It is Luther's response to Desiderius Erasmus' Diatribe on Free Will, written in his direct and unique style, combining deep spirituality with humor. Luther writes powerfully about man's depravity and God's sovereignty. The crucial issue for Luther concerned what ability free will has, and to what degree it is subject to God's sovereignty. (more…)
---
---
Gospel eBooks is a participant in the Amazon Services LLC Associates Program, an affiliate advertising program designed to provide a means for sites to earn advertising fees by advertising and linking to amazon.com. View our
Privacy Policy
.