---
Join our list
Subscribe to our mailing list and get interesting stuff and updates to your email inbox.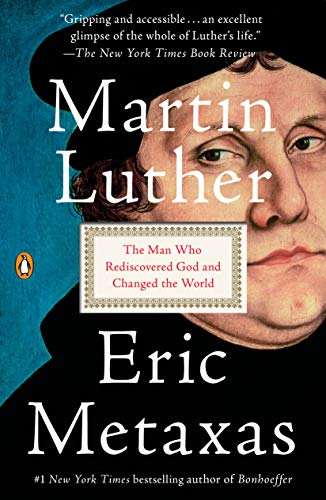 Author(s): Eric Metaxas
Publisher: Penguin Books
Price: $4.99

NEW YORK TIMES BESTSELLER
"Metaxas is a scrupulous chronicler and has an eye for a good story. . . . full, instructive, and pacey." —The Washington Post
From #1 New York Times bestselling author Eric Metaxas comes a brilliant and inspiring biography of the most influential man in modern history, Martin Luther, in time for the 500th anniversary of the Reformation
On All Hallow's Eve in 1517, a young monk named Martin Luther posted a document he hoped would spark an academic debate, but that instead ignited a conflagration that would forever destroy the world he knew. Five hundred years after Luther's now famous Ninety-five Theses appeared, Eric Metaxas, acclaimed biographer of the bestselling Bonhoeffer: Pastor, Martyr, Prophet, Spy and Amazing Grace: William Wilberforce and the Heroic Campaign to End Slavery, paints a startling portrait of the wild figure whose adamantine faith cracked the edifice of Western Christendom and dragged medieval Europe into the future. Written in riveting prose and impeccably researched, Martin Luther tells the searing tale of a humble man who, by bringing ugly truths to the highest seats of power, caused the explosion whose sound is still ringing in our ears. Luther's monumental faith and courage gave birth to the ideals of liberty, equality, and individualism that today lie at the heart of all modern life.
---
In this grab bag, we have 5 biography & Memoir e-books from Crossway. The prices and sale dates that they have provided are under each book cover.

---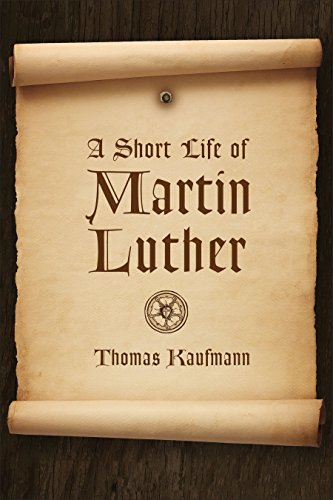 A Short Life of Martin Luther
Author(s): Thomas Kaufmann
Publisher: Eerdmans
Price: $2.99

Accessible yet authoritative biography of the colorful character who instigated the Protestant Reformation
Martin Luther, the Augustinian friar who set the Protestant Reformation in motion with his famous Ninety-Five Theses, was a man of extremes on many fronts. He was both hated and honored, both reviled as a heretic and lauded as a kind of second Christ. He was both a quiet, solitary reader and interpreter of the Bible and the first media-star of history, using the printing press to reach many of his contemporaries and become the most-read theologian of the sixteenth century.
Thomas Kaufmann's concise biography highlights the two conflicting "natures" of Martin Luther, depicting Luther's earthiness as well as his soaring theological contributions, his flaws as well as his greatness. Exploring the close correlation between Luther's Reformation theology and his historical context, A Short Life of Martin Luther serves as an ideal introduction to the life and thought of the most important figure in the Protestant Reformation.
---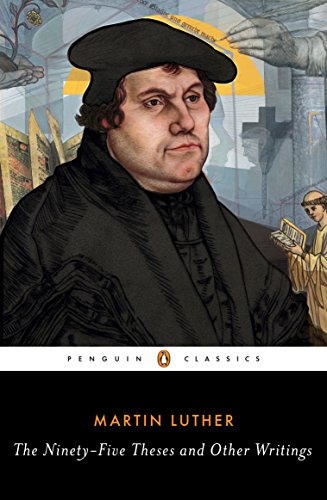 The Ninety-Five Theses and Other Writings
Author(s): Martin Luther
Publisher: Penguin Classics
Price: $4.99 DEAL EXPIRED


For the 500th anniversary of the Reformation, a new translation of Martin Luther's most famous works by leading Luther scholar and pastor William Russell
This volume contains selections from Martin Luther's most evocative and provocative writings, freshly translated, for the 21st century. These documents, which span the Reformer's literary career, point to the enduring and flexible character of his central ideas. As Luther's reform proposals emerged, they coalesced around some basic priorities, which he delivered to wide-ranging audiences–writing for children, preaching in congregations, formulating academic treatises, penning letters to family and friends, counter-punching critics, summarizing Biblical books, crafting confessions of faith, and more. This book demonstrates that range and provides entry points, for non-specialists and specialists alike, into the thought and life of the epoch-defining, fascinating, and controversial Martin Luther. With attention to the breadth of his literary output, it draws from his letters, sermons, popular writings, and formal theological works. This breadth allows readers to encounter Luther the man: the sinner and the saint, the public activist and the private counselor, the theologian and the pastor. These writings possess a practical, accessible arc, as Luther does not write only for specialists and church officials, but he applies his chief insights to the "real-life" issues that faced his rather wide variety of audiences.
---
Author(s):
Martin Luther
Publisher:
Christian Focus Publications
Price:
$2.99
(April 16-17)
By grace alone, through faith alone – words no less relevant today than they were when Martin Luther first used them to shake the Roman Catholic church to its core. The Bondage of the Will, first published in 1525 and very possibly Luther's most famous work, argues against the idea that we choose salvation of our own free will. Born Slaves presents this work, retaining the distinctive style and voice of Luther, for a modern audience.
---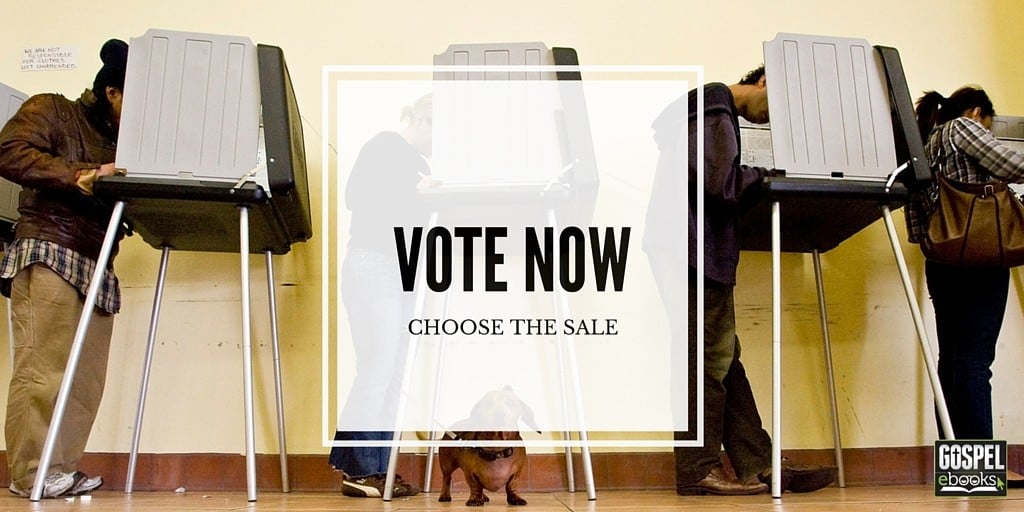 Gospel e-books is working together with Christian publishers to allow you to choose what e-books you'd like to have discounted. Cast your vote below and the book with the most votes in each poll will be placed on sale soon after. If there are less than 100 total votes in a particular poll, the winning book will not be discounted.
---
---
Book details:
Kregel: From the Ground Up: New Testament Foundations for the 21st-Century Church by J. Scott Horrell vs. Learning Change: Congregational Transformation Fueled by Personal Renewal by Jim Herrington & Trisha Taylor
Intervarsity Press: Marks of the Messenger: Knowing, Living and Speaking the Gospel by J. Mack Stiles vs. Sentness: Six Postures of Missional Christians by Kim Hammond & Darren Cronshaw
New Leaf: Creation & Evolution: Compatible or in Conflict? by Jay Seegert vs. Glass House: Shattering the Myth of Evolution by Ken Ham & Bodie Hodge
Good Book Company: Ruth For You: Revealing God's Kindness and Care (God's Word For You) by Tony Merida vs. Judges For You (God's Word For You) by Timothy Keller
Crossway: Sanctification: God's Passion for His People by John MacArthur vs. Acting the Miracle: God's Work and Ours in the Mystery of Sanctification by John Piper & David Mathis
Christian Focus: Born Slaves: The Bondage of the Will (Grace Essentials) by Martin Luther vs. Martin Luther: Reformation Fire (Trailblazers) by Catherine Mackenzie
David C. Cook: All Things New: Joining God's Story of Re-Creation by Pete Hughes vs. Yes, No, and Maybe: Living with the God of Immeasurably More by Wendy Pope
---
In this grab bag, we have 4 e-books from Crossway. The prices that they have provided are under each book cover.

---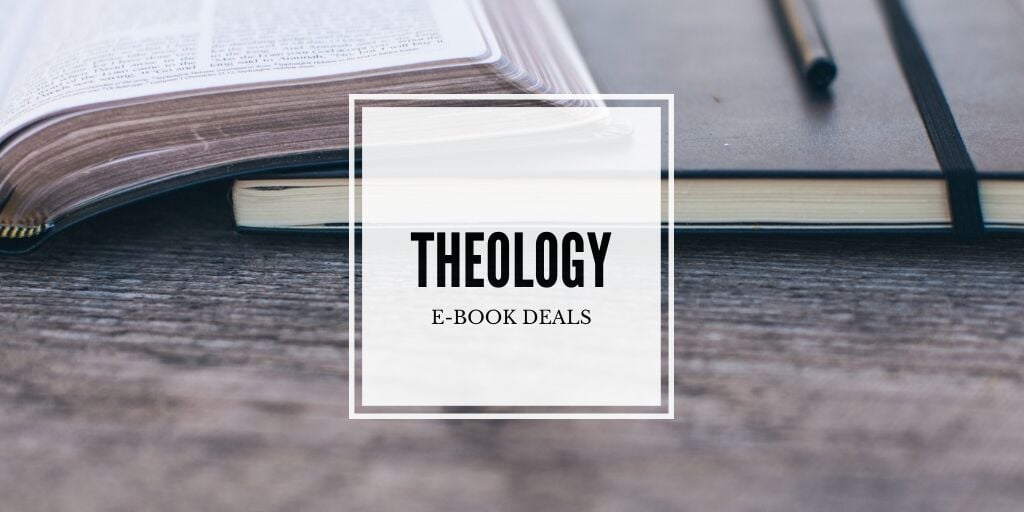 In this grab bag, we have 20 e-books ​on theology. The prices and sale dates that our sources have provided are under each ebook cover.
[table "4871" not found /]

---
---
Gospel eBooks is a participant in the Amazon Services LLC Associates Program, an affiliate advertising program designed to provide a means for sites to earn advertising fees by advertising and linking to amazon.com. View our
Privacy Policy
.