---
NIV, Holy Bible
We're sorry but you missed this offer. It is no longer free or a deal.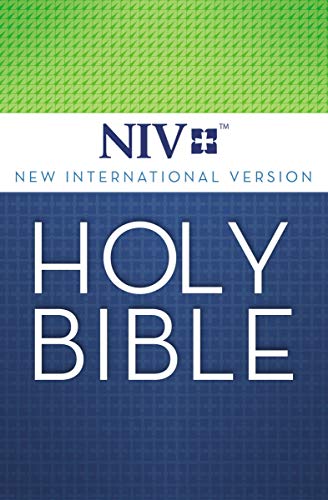 Publisher:  Zondervan
Price: $1.99 (Dec 10 Only)


Read the Bible on your device just as if you were reading a physical book.
The Bible is the bestselling book in history, and the New International Version (NIV) Bible is the most popular translation year after year. It is also the bestselling modern English Bible eBook, and now it's completely redesigned for an intuitive user experience. The font is crisp and clear, and readability is great on both E-Ink® screens and color screens. With quicker page turns and a numbered footnoting system that allows you to easily jump from Bible text to footnote and back again, this NIV Bible eBook is faster and more robust than ever before. And with a new "How to Use This Bible" page included, navigating the Bible has never been easier.
Features:
Complete text of the accurate, readable, and clear New International Version (NIV)
Numbered footnoting system
"How to use this Bible" section
The New International Version (NIV) is the world's bestselling modern-English Bible translation—accurate, readable, and clear, yet rich with the detail found in the original languages. The NIV is the result of over 50 years of work by the Committee on Bible Translation, who oversee the efforts of many contributing scholars. Representing the spectrum of evangelicalism, the translators come from a wide range of denominations and various countries and continually review new research to ensure the NIV remains at the forefront of accessibility, relevance, and authority. Every NIV Bible that is purchased helps Biblica translate and give Bibles to people in need around the world.
Gospel eBooks is a participant in the Amazon Services LLC Associates Program, an affiliate advertising program designed to provide a means for sites to earn advertising fees by advertising and linking to amazon.com. View our
Privacy Policy
.