---
Join our list
Subscribe to our mailing list and get interesting stuff and updates to your email inbox.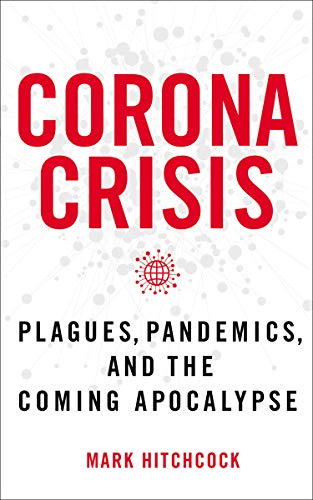 Author(s): Mark Hitchcock
Publisher: Thomas Nelson
Price: $3.49

In Corona Crisis, professor Mark Hitchcock shares how the current coronavirus outbreak is related to the vivid, end-time biblical prophecies about plagues, pestilences, and pandemics.
Jesus listed "pestilences in various places" as a sign of his coming (Luke 21:11).
In the prophecy of the four horsemen of the Apocalypse, the fourth rider kills one-fourth of the earth with pestilence and the "wild beasts of the earth."
Many believe that "wild beasts" refers to plagues that come from animals, as we've seen in recent decades with AIDS, SARS, MERS, the bird flu and swine flu, and now COVID-19.
Hitchcock believes the coronavirus is not the fulfillment of these events that will occur during the tribulation period but a foreshadowing of what lies ahead. Corona Crisis puts the current situation in perspective in relation to previous plagues, like the Spanish flu, while giving an overview of the major signs of the end times.
The book also discusses how the rise of globalism contributes to the spread of plagues. In our global environment, events can happen suddenly that send shock waves around the world.
---
---
Gospel eBooks is a participant in the Amazon Services LLC Associates Program, an affiliate advertising program designed to provide a means for sites to earn advertising fees by advertising and linking to amazon.com. View our
Privacy Policy
.