---
Join our list
Subscribe to our mailing list and get interesting stuff and updates to your email inbox.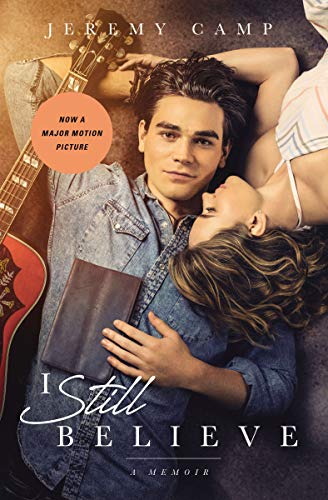 Author(s): Jeremy Camp
Publisher: Thomas Nelson
Price: $3.99  (Ends May 31)


Newly revised and available in trade paper to coincide with Lionsgate's film release, I Still Believe shares Jeremy Camp's journey of finding hope and healing through life's toughest moments and the songs that came from his journey that have inspired a generation.
When Jeremy Camp lost his beloved wife, Melissa, just months after their wedding, the last thing he wanted to do was sing praise to God. But even as he struggled through unimaginable grief and fought to hold on to his faith, God had other plans: Pick up your guitar. I have something for you to write.
Jeremy obeyed, pouring out his heart, writing about the hope that God was still there, even in his deepest grief. The song he wrote that day, "I Still Believe," has gone on to inspire millions around the world.
This is the story behind that song and the movie that was inspired by it. It's an inside look at Jeremy's life—from his difficult childhood and teenage years to the tragic passing of Melissa and the spiritual journey that followed, which inspired some of his best-loved songs and led him, eventually, to find love again. I Still Believe is a powerful heart-wrenching book about the strength of undying love and the power of faith.
---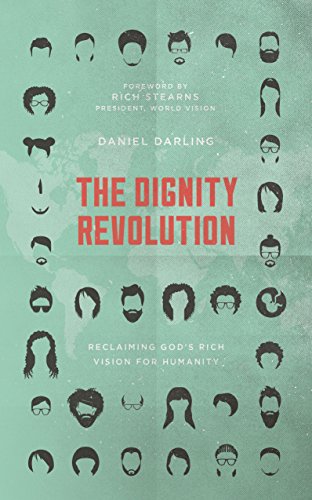 Author(s):
Daniel Darling
Publisher:
The Good Book Company
Price:
$2.99
 (May 27-28)
As Christians, we want to make a difference in this world. We want to have an impact not only on our immediate family and community but on wider social issues. We want to protect the vulnerable and engage with the issues that really matter. But how?
This book shows us how wonderful, liberating and empowering it is to be made in God's image – and how this changes how we see ourselves and all other humans, and how we treat them and advocate for them.
Some will feel the call to run for office… others will roll up their sleeves and join the good work of non-profit ministry… and others might simply find little ways to incorporate this vision of human dignity into their everyday lives and change their community one word, one action, one person at a time.
Each one of us can be and are called to be, part of this new movement—a human dignity revolution that our societies need, and that we—you—are uniquely placed as Christians to be join.
This compelling book shows you how to join the dignity revolution.
---
Author(s):
Randall Hedtke
Publisher:
Master Books
Price:
$2.99
 (May 27-28)
Darwin's On the Origin of the Species was originally released in 1859, and by 1872, the sixth and last edition was published, becoming the defining text for evolutionists. This controversial work has become the foundation of modern textbooks for scientific studies in origins, though Darwin himself expressed deep doubts about his own speculations and suppositions.
Secrets of the Sixth Edition by Randall Hedtke exposes the critical flaws of this landmark book by using Darwin's own words against him.
* Provides an examination of Darwin's research and the faulty basis of his scientific writings
* Filled with extensive documentation looking at the fatal flaws in Darwin's assumptions
* Addresses strategies for possible changes to the curriculum to address weaknesses in the evolutionary hypothesis.
Take an insightful look at Darwin's work and its inaccuracies from a fresh and logical perspective. You will discover the often ignored reasoning behind his own abandonment of some of the core mechanisms of evolution later in his life, though they remain unchallenged pillars of unquestioning science today. This informative and easy-to-read study boldly declares the powerful truth that only biblical creation can explain.
---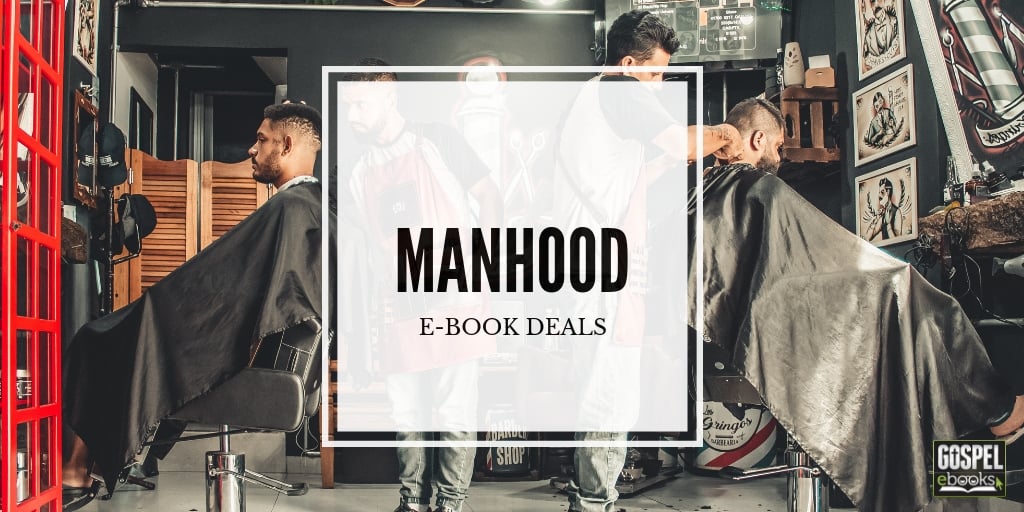 In this grab bag, we have 4 e-books for men. The prices and sale dates that they have provided are under each book cover.

---
In this grab bag, we have 5 e-books for women. The prices and sale dates that they have provided are under each book cover.

---
In this grab bag, we have 4 e-books. The prices and sale dates that they have provided are under each book cover.

---
---
---
Gospel eBooks is a participant in the Amazon Services LLC Associates Program, an affiliate advertising program designed to provide a means for sites to earn advertising fees by advertising and linking to amazon.com. View our
Privacy Policy
.