---
Join our list
Subscribe to our mailing list and get interesting stuff and updates to your email inbox.
Author(s):
  Lisa Harris, Lynne Gentry, Dan Walsh, Luana Ehrlich, D.L Wood, Jan Thompson, Terry Toler, H.L. Wegley, Liz Bradford, Vikki Kestell
Publisher:
 N/A
Price:
$0.99
(Nov 14-20)
Nine riveting wintery suspense novellas. Ten-award winning Christian suspense authors.
MURDER ON FLIGHT 91 by Lisa Harris and Lynne Gentry
When a passenger collapses on an international flight, is it a medical emergency, or attempted murder?
◆◆◆
TWAS THE NIGHT by Dan Walsh
After experiencing an unspeakable tragedy, a young mother relocates from Brooklyn to a small mountain town in North Carolina. Will this be the fresh start she's hoping for or the beginning of an even greater upheaval to her fragile world?
---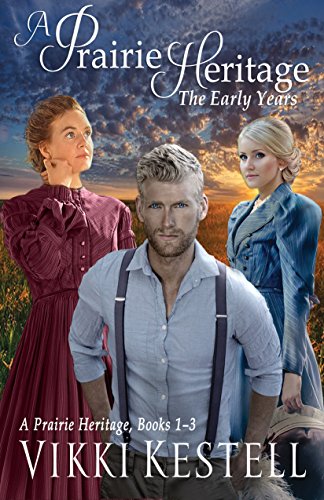 Author(s):
Vikki Kestell
Publisher:
Faith-Filled Fiction
Price:
FREE
A Prairie Heritage: The Early Years contains the first three books of the enduring series, A Prairie Heritage, the compelling saga of family, faith, and great courage.
One Family, steeped in the love and grace of God, indomitable in their faith, tried and tested in the fires of life, passing forward a legacy to change their world. Immerse yourself in the world of the American prairie of the 1800s and witness this family as they demonstrate the tenacity and overcoming spirit born of faith in God.
This boxed set includes the full editions of A Rose Blooms Twice, Wild Heart on the Prairie, and Joy on This Mountain bundled together and offered at an affordable price.
---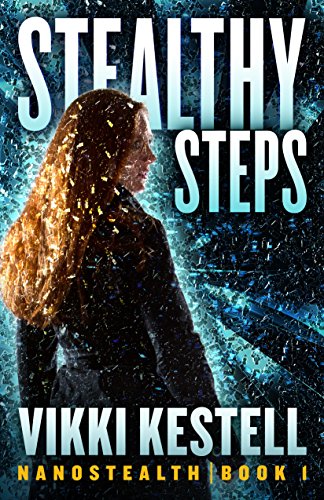 Author(s):
Vikki Kestell
Publisher:
Faith-Filled Fiction
Price:
FREE
My name is Gemma Keyes. Other than my name, I am utterly forgettable—so those who never paid much attention to me in the first place haven't exactly noticed that I've disappeared. Vanished. Oh, it's much more complicated than it sounds. I've had to learn the hard way: Invisibility comes with its own set of problems.
I should tell you about Dr. Daniel Bickel, world-renowned nanophysicist. We used to work together, but I'll be candid with you: He's supposed to be dead. Well, he's not. (Imagine my surprise.) Instead of the proverbial "six feet under," he's subsisting in an abandoned devolution cavern beneath the old Manzano Weapons Storage Facility on Kirtland Air Force Base here in Albuquerque.
"I need to show you what I'm protecting here, Gemma," he insisted.
I stared into the clear glass case. I could hear . . . humming, clicking, buzzing. A faint haze inside the box shifted. Dissolved. Came back together. Reminded me of how mercury, when released on a plate, will flow and form new shapes. Only this, this thing was "flowing and forming" in midair.
---
---
Gospel eBooks is a participant in the Amazon Services LLC Associates Program, an affiliate advertising program designed to provide a means for sites to earn advertising fees by advertising and linking to amazon.com. View our
Privacy Policy
.