---
Join our list
Subscribe to our mailing list and get interesting stuff and updates to your email inbox.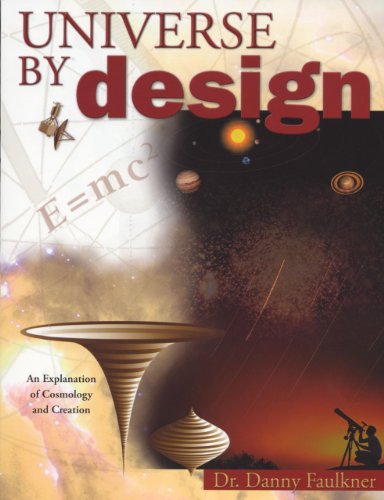 Author(s):
  Danny Faulkner
Publisher: 
Master Books
Price:
$2.99
(Oct 26-27)
And God said, Let there be lights in the firmament of the heaven to divide the day from the night; and let them be for signs, and for seasons, and for days, and years: and God saw that it was good. -Gen. 1:14-18
The universe was created with purpose and reason; and modern science with all of its experiments, exploration, and sophistication has never proven otherwise. In fact, as author Dr. Danny Faulkner makes plain, advanced science argues more for a created cosmology than a big bang. Written for the upper-level student through the well-read layman, Universe by Design explores the universe, explaining its origins and discussing the historical development of cosmology from a creationist viewpoint.
---
---
Gospel eBooks is a participant in the Amazon Services LLC Associates Program, an affiliate advertising program designed to provide a means for sites to earn advertising fees by advertising and linking to amazon.com. View our
Privacy Policy
.