---
Join our list
Subscribe to our mailing list and get interesting stuff and updates to your email inbox.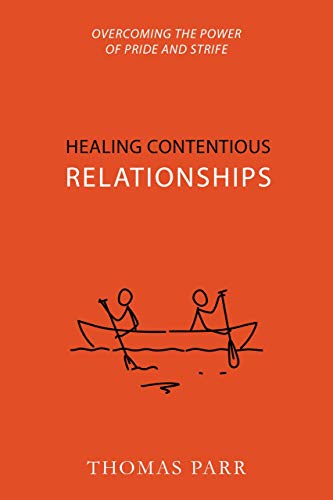 Author(s):
Thomas Parr
Publisher:
Reformation Heritage Books
Price:
$2.99
(June 21-22)
Are you frustrated by how easily relationships can fall apart?
So often in the moment we ask ourselves, "How did we get here?" If you are looking for a solution that not only helps you reduce the emotional temperature but also would have reduced the flare-up in the first place then Thomas Parr has trusted, biblical answers.
Healing Contentious Relationships will help you get to grips with the way pride, covetousness, and unbelief cause us to mistreat others and how God grants grace in Christ to resolve such tension. Treat your war-weary soul to answers from the Spirit of peace.
---
Author(s):
Thomas Parr
Publisher:
Reformation Heritage Books
Price:
$2.99
(Nov 30-Dec 1)
William Strong (ca. 1611–1654) was an influential leader at the Westminster Assembly and was greatly admired by his contemporaries. However, in modern time, even those most indebted to the Westminster tradition are unfamiliar with this stalwart of the seventeenth century.
In this book, Thomas Parr opens by introducing us to the significance of the life and ministry of Strong and then launches into a survey and summary of Strong's teaching on the covenant of works. Along the way, this book shows that the condemnation from a covenant of works serves as a dark backdrop to display the glory of the covenant of grace.
---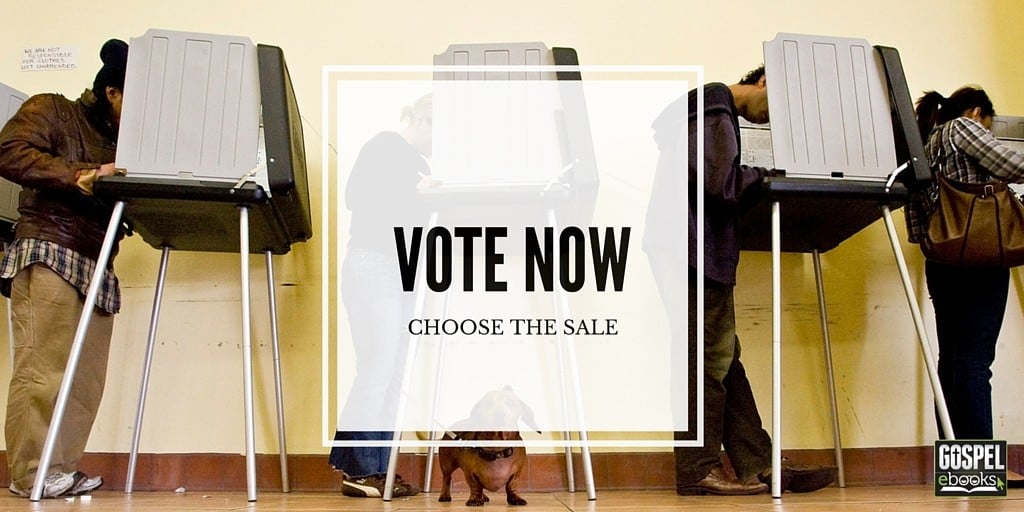 Gospel e-books is working together with Christian publishers to allow you to choose what e-books you'd like to have discounted. Cast your vote below and the book with the most votes in each poll will be placed on sale soon after. If there are less than 100 total votes in a particular poll, the winning book will not be discounted.
---
---
Book details:
Kregel: 40 Questions About Pastoral Ministry (40 Questions Series) by Phil A. Newton vs. Invitation to Biblical Preaching: Proclaiming Truth with Clarity and Relevance (Invitation to Theological Studies Series) by Donald Sunukjian
Intervarsity Press: Messy Christmas: Three Complete Sessions and a Treasure Trove of Ideas for Advent, Christmas, and Epiphany by Lucy Moore & Jane Leadbetter vs. The Messiah: The Texts Behind Handel's Masterpiece by Douglas Connelly
Reformation Heritage: Backdrop for a Glorious Gospel: The Covenant of Works according to William Strong by Thomas Parr vs. Advancing Christian Unity (Puritan Treasures for Today) by Anthony Burgess
New Leaf: When Christians Roamed The Earth vs. Many Infallible Proofs by Henry M. Morris
Good Book Company: Love Came Down at Christmas: Daily Readings for Advent by Sinclair B. Ferguson vs. The Christmas We Didn't Expect: Daily Devotions for Advent by David Mathis
Crossway: Help! I'm Married to My Pastor: Encouragement for Ministry Wives and Those Who Love Them by Jani Ortlund vs. The Pastor's Wife: Strengthened by Grace for a Life of Love by Gloria Furman
Christian Focus: Mother, Sister and Follower by C H Spurgeon vs. The Envy of Eve by Melissa B Kruger
---
---
Gospel eBooks is a participant in the Amazon Services LLC Associates Program, an affiliate advertising program designed to provide a means for sites to earn advertising fees by advertising and linking to amazon.com. View our
Privacy Policy
.