---
Join our list
Subscribe to our mailing list and get interesting stuff and updates to your email inbox.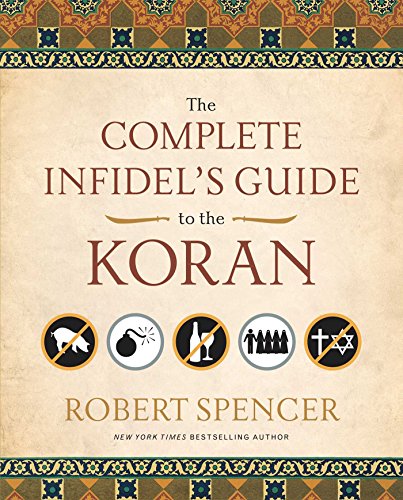 Author(s): Robert Spencer
Publisher: Regnery Publishing
Price: $0.99

The Complete Infidel's Guide to the Koran exposes how the Koran incites hatred and violence and is anti-democratic, anti-freedom, and intolerant of any other ideology. Stripping out the obsolete debate, The Complete Infidel's Guide to the Koran focuses on the decrees toward Jews and Christians, how they were viewed by Muhammad, what "the infidels" have done wrong and what the Koran has in store for them.
The Complete Infidel's Guide to the Koran is the essential primer to comprehending one of the most cryptic and misunderstood religious texts. Robert Spencer sheds light on the violence inherent in the Koran and reveals the frightening implications for the War on Terror, the U.S. and the world.
In The Complete Infidel's Guide to the Koran you will learn:
The true meaning of celebrated and seemingly benign verses, such as "Strive in the way of Allah" and "Persecution is worse than slaughter"
How the Koran sanctions domestic abuse, honor killing, and murder
How the Koran not only discourages Infidels from reading it but mandates that they don't even touch it
Why Obama, Clinton, and others are dangerously close to supporting multiculturalism based on an ideology that aims to destroy the principles America holds dear
---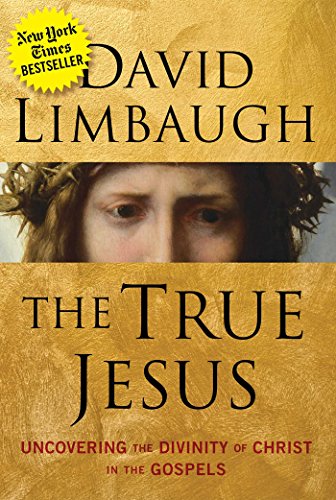 Author(s): David Limbaugh
Publisher: Regnery Publishing
Price: $0.99

A New York Times Bestseller!
"Who do you say that I am?"
Uttered by Jesus Christ, this profound question has presented an age-old challenge to believers, skeptics, scholars, and rulers.
In attempting to answer this question, The True Jesus goes straight to the unimpeachable source: the books of Matthew, Mark, Luke, and John. Only in the Gospels, says #1 New York Times bestselling author David Limbaugh, do we come face-to-face with the Son of God, Whose sublime teachings, miraculous actions, and divine essence leap off every page and into our hearts.
In this book, Limbaugh combines the four Gospel stories into a unified account (though not, he humbly admits, a perfect harmony) and guides readers on a faith journey through the Four Evangelists' testimonies of the life of Jesus Christ. Along the way, Limbaugh shares his insights on Jesus' words and deeds as well as His unique nature as fully human and fully divine. In The True Jesus, you will learn:
– Why even the apostles failed to completely understand Jesus' true identity and mission until after His crucifixion
– The real basis for the rejection of Jesus' message by skeptics in His hometown and elsewhere
– The historical events preceding Jesus' birth that providentially paved the way for Christianity
– How Jesus' message utterly contradicted modern attempts to portray Him as being non-judgmental
Limbaugh's passion for the Gospels infuses the pages of The True Jesus, which is both a primer for new Bible readers and an outstanding guide to the Gospels for long-time believers. Who really is the true Jesus? Open this book and begin your odyssey toward the answer.
---
Author(s): David Brog
Publisher: Regnery Publishing
Price: $0.99

The Real History of Israel and the Palestinians
No history is so disputed as the history of Israel. Some see Israel's creation as a dramatic act of justice for the Jewish people. Others insist that it was a crime against Palestine's Arabs.
Author David Brog untangles the facts from the myths to reveal the truth about the Arab-Israeli conflict. In Reclaiming Israel's History you'll learn how the Jewish people have maintained a continual presence in the Land of Israel for over 3,000 years—despite centuries of Roman, Byzantine, and Muslim persecution; how the Romans invented the word "Palestine" as a way to sever the connection between the Jewish people and their land (and how subsequent conquerors doubled down on this strategy); how modern Jewish immigration to Palestine did not displace Arabs but instead sparked an Arab population boom; and the largely untold story of how the leader of Palestine's Arabs collaborated with the Nazis to murder Jews in Europe before they could reach their ancestral homeland. You'll also learn why most of Palestine's Arabs never identified themselves as "Palestinians" until after the 1967 War; the extraordinary lengths to which Israel's military goes to protect Palestinian civilians (and the high price Israel's soldiers pay for this morality), and how the Palestinians have on separate occasions rejected Israel's offers of a Palestinian state in virtually all of the West Bank and Gaza. 
Brog frankly admits to Israel's "sins both large and small," but notes that in any fair-minded analysis these have been far outweighed by Israel's commitment to Western values, including freedom, democracy, and human rights. Honest, provocative, and timely, especially given rising anti-Semitism and the aggressive delegitimization of Israel, David Brog's Reclaiming Israel's History is the book for every reader who wants to understand what is really happening in the Middle East.
---
Author(s): Robert Spencer
Publisher: Regnery Publishing
Price: $0.99

Muhammad: a frank look at his influential (and violent) life and teachings
In The Truth about Muhammad, New York Times bestselling author and Islam expert Robert Spencer offers an honest and telling portrait of the founder of Islam-perhaps the first such portrait in half a century-unbounded by fear and political correctness, unflinching, and willing to face the hard facts about Muhammad's life that continue to affect our world today.
From Muhammad's first "revelation" from Allah (which filled him with terror that he was demon-possessed) to his deathbed (from which he called down curses upon Jews and Christians), it's all here-told with extensive documentation from the sources that Muslims themselves consider most reliable about Muhammad.
Spencer details Muhammad's development from a preacher of hellfire and damnation into a political and military leader who expanded his rule by force of arms, promising his warrior's luridly physical delights in Paradise if they were killed in his cause. He explains how the Qur'an's teaching on warfare against unbelievers developed-with constant war to establish the hegemony of Islamic law as the last stage.
Spencer also gives the truth about Muhammad's convenient "revelations" justifying his own licentiousness; his joy in the brutal murders of his enemies; and above all, his clear marching orders to his followers to convert non-Muslims to Islam-or force them to live as inferiors under Islamic rule.
In The Truth about Muhammad, you'll learn
– The truth about Muhammad's multiple marriages (including one to a nine-year-old) – How Muhammad set legal standards that make it virtually impossible to prove rape in Islamic countries – How Muhammad's example justifies jihad and terrorism – The real "Satanic verses" incident (not the Salman Rushdie version) that remains a scandal to Muslims – How Muhammad's faulty knowledge of Judaism and Christianity has influenced Islamic theology–and colored Muslim relations with Jews and Christians to this day.
Recognizing the true nature of Islam, Spencer argues, is essential for judging the prospects for largescale Islamic reform, the effective prosecution of the War on Terror, the democracy project in Afghanistan and Iraq, and immigration and border control to protect the United States from terrorism.
All of which makes it crucial for every citizen (and policymaker) who loves the freedom to read and ponder The Truth about Muhammad
---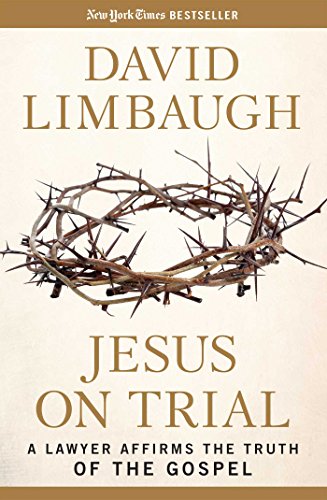 Author(s): David Limbaugh
Publisher: Regnery Publishing
Price: $0.99

In Jesus on Trial, David Limbaugh applies his lifetime of legal experience to a unique new undertaking: making a case for the gospels as hard evidence of the life and work of Jesus Christ. Limbaugh, a practicing attorney and former professor of law, approaches the canonical gospels with the same level of scrutiny he would apply to any legal document and asks all the necessary questions about the story of Jesus told through Matthew, Mark, Luke, and John. His analysis of the texts becomes profoundly personal as he reflects on his own spiritual and intellectual odyssey from determined skeptic to devout Christian. Ultimately, Limbaugh concludes that the words Christians have treasured for centuries stand up to his exhaustive inquiry—including his examination of historical and religious evidence beyond the gospels—and thereby affirms Christian faith, spirituality, and tradition.
---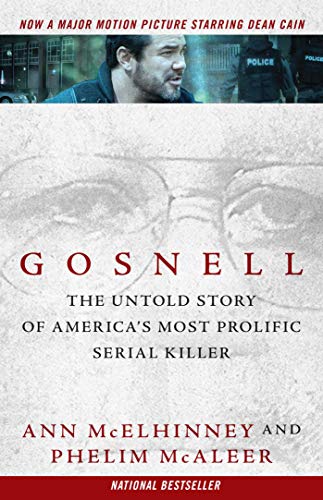 Author(s): Ann McElhinney & Phelim McAleer
Publisher: Regnery Publishing
Price: $0.99

NOTE: We are unaware of the author's own personal faith, but the topic will be of interest to many Christians.
NOW A MAJOR MOTION PICTURE OPENING IN THEATERS EVERYWHERE
"This book is a public service." — MICHELLE MALKIN, founder of Twitchy and author of Culture of Corruption
"Every American needs to read Gosnell." — DAVID DALEIDEN, the Center for American Progress reporter behind the undercover investigation of Planned Parenthood
"Ann and Phelim courageously tell the heart wrenching, shocking story previously ignored, one that every American needs to read." — KATIE PAVLICH, Townhall Editor and Fox News Contributor.
He is America's most prolific serial killer. And yet Kermit Gosnell was no obvious criminal.
Through desperate attempts to cover up the truth, the mainstream media revealed exactly how important Kermit Gosnell's story is. National best seller Gosnell: The Untold Story of America's Most Prolific Serial Killer is a book that rocked America – and now it is a major motion picture!
Masquerading as a doctor and an advocate for women's reproductive health, Kermit Gosnell was purposefully ignored for years. Gosnell reveals that inside his filthy clinic, Gosnell murdered born-alive infants, butchered women, and made a chilling collection of baby feet. Meanwhile, pro-choice politicians kept health inspectors far away. Only when tenacious undercover detective Jim Wood followed a narcotics investigation straight into the clinic did Gosnell's reign of horror finally come to an end…and the fight for justice begin.
Written by investigative journalists Ann McElhinney and Phelim McAleer, this gripping story premiers October 12 as a major motion picture, starring Dean Cain as Detective Wood. Fans of the movie – and every pro-life American – should dive into this nationally bestselling book for a closer look into the shocking and gruesome crime of the century.
Gosnell: The Untold Story of America's Most Prolific Serial Killer reveals….
How Kermit Gosnell would eat cereal or snack on sandwiches – while performing abortions.
How Gosnell carelessly allowed "that Indian woman," Karnamaya Mongar, to die a bloody death.
How Gosnell's employees admitted to snipping the necks of hundreds of breathing babies.
How Tom Ridge, a "pro-choice" Republican governor, put a stop to Pennsylvania Health Department inspections for seventeen years.
How Sherry West, the clinic employee whose mental health problems, drug addiction, and Hepatitis C infection, were well known to Gosnell, overdosed, maltreated, and abused patients for years.
How new mother and prosecutor Assistant District Attorney Christine Wechsler found herself having to cut open the skulls of forty-seven dead babies during the investigation.
How the pro-abortion media blacked out what should have been the trial of the century – and how they were finally shamed into covering the case.
Why Kermit Gosnell, unrepentant murderer, expects to be vindicated by history.
---
In this grab bag we have 14 e-books from Regnery Publishing which were written by various authors. The prices and sale dates that the publisher has provided are under each ebook cover.
[table "3008" not found /]
---
---
Gospel eBooks is a participant in the Amazon Services LLC Associates Program, an affiliate advertising program designed to provide a means for sites to earn advertising fees by advertising and linking to amazon.com. View our
Privacy Policy
.