---
Join our list
Subscribe to our mailing list and get interesting stuff and updates to your email inbox.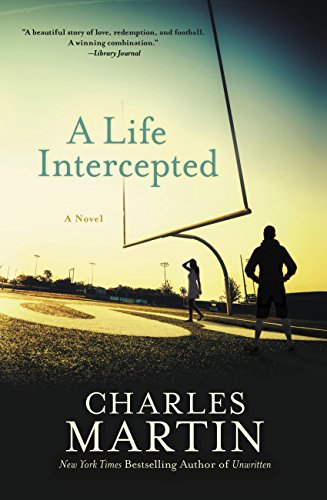 A Life Intercepted: A Novel
Author(s): Charles Martin
Publisher: Center Street
Price: $2.99 (June 28 Only)


Twelve years ago Matthew "the Rocket" Rising had it all. Married to his high school sweetheart and one of the winningest quarterbacks in the history of college football, he was the number one NFL draft pick. But on the night of the draft, he plummeted from the pinnacle of esteem. Falsely accused of a heinous crime with irrefutable evidence, it seemed in an instant all was lost — his reputation, his career, his freedom, and most devastatingly, the love of his life.
Having served his sentence and never played a down of professional football, Matthew leaves prison with one goal — to find his wife, Audrey, whom no one has seen since the trial. He returns to an unwelcoming reception from his Gardi, Georgia, hometown to learn that Audrey has taken shelter from the media with the nuns at a Catholic school. There she has discovered a young man with the talent to achieve the football career Matthew should have had. All he needs is the right coach. Although helping the boy means Matthew violates the conditions of his release and — if discovered — reincarceration for life, he'll take the chance with hope of winning back Audrey's love.
---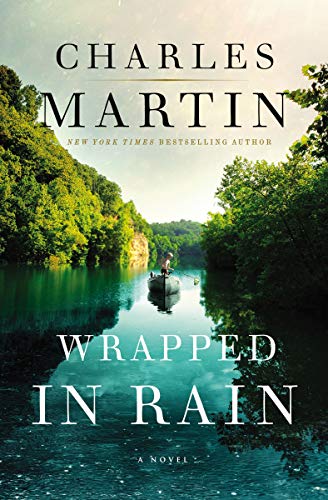 Wrapped in Rain: A Novel
Author(s): Charles Martin
Publisher: Thomas Nelson
Price: $2.99 (Ends July 4)


An internationally famous photographer, Tucker Mason has traveled the world, capturing things other people don't see. But what Tucker can't see is how to let go of his traumatic childhood and forgive his father.
On a sprawling Southern estate, Tucker and his younger brother, Mutt, were raised by their housekeeper, Miss Ella Rain, who loved the motherless boys like her own. Hiring her to take care of Waverly Hall and the boys was the only good thing their abusive and alcoholic father ever did.
When his brother escapes from a mental hospital and an old girlfriend appears with her son and a black eye, Tucker is forced to return home and face the agony of his tragic past.
Though Miss Ella has been gone for many years, Tucker can still hear her voice—and her prayers. "Life is a battle, but you can't fight it with your fists. You got to fight it with your heart." But finding peace and starting anew will take a measure of grace that Tucker scarcely believes in.
Wrapped in Rain follows Tucker's journey from brokenness to healing through the everlasting power of love.
Praise for Wrapped in Rain:
"Charles Martin is changing the face of inspirational fiction one book at a time. Wrapped in Rain is a sentimental tale that is not to be missed." —Michael Morris, author of A Place Called Wiregrass and Live Like You Were Dying
"This is the story of a real person's real struggle with the uncertainties of faith, unadorned with miracles of the deus ex machina sort but full of the sort of miracles that attend everyday life if you bother to notice. Charles Martin notices, and for that I commend him. He's unafraid of tackling the crucial questions—life, death, love, sacrifice." —Duncan Murrell, editor and writer
Includes discussion questions for book clubs
A fifteenth anniversary note from the author
A bonus excerpt from Martin's novel The Water Keeper
---
---
Gospel eBooks is a participant in the Amazon Services LLC Associates Program, an affiliate advertising program designed to provide a means for sites to earn advertising fees by advertising and linking to amazon.com. View our
Privacy Policy
.