---
Join our list
Subscribe to our mailing list and get interesting stuff and updates to your email inbox.
Author(s): Sigmund Brouwer
Publisher: Waterbrook Press
Price: $1.99 (Ends Aug 11)


A boy coming of age in a time of war…the love that inspires him to survive.
For ten-year-old Jeremiah Prins, a life of privilege as the son of a school headmaster in the Dutch East Indies comes crashing to a halt in 1942. When the Japanese Imperialist army invades the Southeast Pacific, and his father and older stepbrothers are separated from the rest of the family, Jeremiah takes on the responsibility of caring for his younger siblings. But he is surprised by what life in the camp reveals about his frail, troubled mother—a woman he barely knows.
Amidst starvation, brutality, sacrifice, and generosity, Jeremiah draws on all of his courage and cunning to fill in the gap his father and brothers left behind. Life in the camps is made more tolerable as Jeremiah's boyhood infatuation with his close friend Laura deepens into a friendship from which they both draw strength.
When the darkest sides of humanity threaten to overwhelm Jeremiah and Laura, they reach for God's light and grace, shining through his people. Time and war will test their fortitude and the only thing that will bring them safely to the other side is the most enduring bond of all.
---
Author(s): Tracie Peterson
Publisher: Bethany House Publishers
Price: $0.99 (July 28-Aug 31)


Marty Dandridge Olson is ready to leave behind the pain of the past.
Answering an advertisement for a "Lone Star bride," she leaves her Texas ranch and heads to Denver to marry a man she doesn't know.
Jake Wythe is the man waiting for her.
Burned by love, he marries now simply to satisfy the board of Morgan Bank, which believes a man of his standing in society should be wed. Together Jake and Marty agree they are done with romance and love and will make this nothing more than a marriage of convenience.
When missing money and a collapsing economy threaten his job, Jake's yearning to return to ranching grows ever stronger, much to Marty's dismay. But a fondness has grown between them, as well, further complicating matters.
What will happen when their relationship shifts in unexpected ways…
and dreams and secrets collide?
---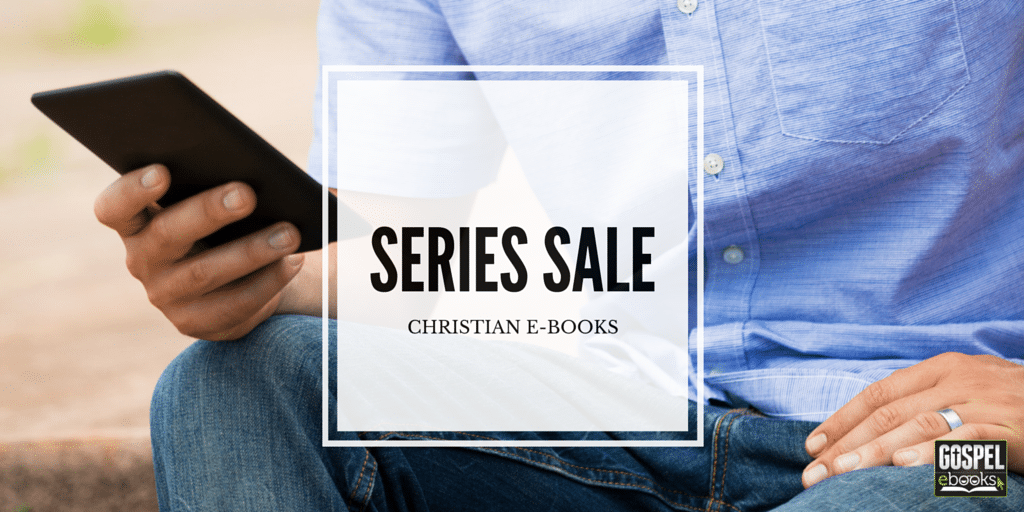 In this grab bag, we have 3 eBooks from Thomas Nelson which were written by Jerel Law. The prices that the publisher has provided are under each ebook cover.
[table "4418" not found /]
---
Author(s): Irene Hannon
Publisher: Revell
Price: $0.99 (July 24-Aug 31)


Reporter Moira Harrisons is lost. In the dark. In a thunderstorm. When a confusing detour places her on a rural, wooded road, she's startled by the sudden appearance of a lone figure caught in the beam of her headlights. Though Moira jams on her brakes, the car careens across the wet pavement–and the solid thump against the side of the vehicle tells her she hit the person before she crashes into a tree on the far side of the road.
A dazed Moira is relieved when a man opens her door, tells her he saw everything, and promises to call 911. Then everything fades to black. When she comes to an hour later, she is alone. No man. No 911. No injured person lying on the side of the road. But she can't forget the look of terror she saw on the person's face in the instant before her headlights swung away. The person she hit had been in trouble. She's sure of it. But she can't get anyone to believe her story–except a handsome former police detective, now a private eye, who agrees to take on the case.
From the very first page, readers will be hooked into this fast-paced story full of shocking secrets from fan-favorite Irene Hannon. Vanished is the exciting first book in the Private Justice series: Three justice seekers who got burned playing by the rules now have a second chance to make things right.
---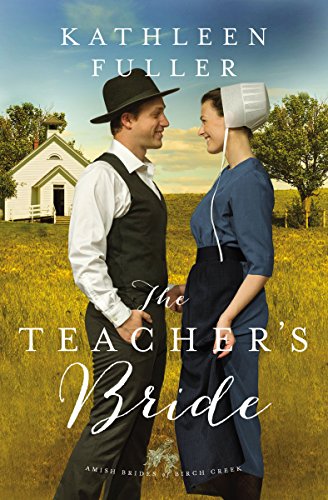 Author(s): Kathleen Fuller
Publisher: Zondervan
Price: $1.99 (July 20-22)


Beloved and bestselling author of Amish romance Kathleen Fuller reminds us that sometimes opposites really do attract.
"A heartwarming story of unexpected romance woven with fun and engaging characters who come to life on every page."–Amy Clipston, bestselling author of A Seat by the Hearth
If there is one thing Christian Ropp will not allow in his classroom—or his life—it is chaos. So why is he drawn to Ruby Glick, a woman who seems to bring mayhem wherever she goes?
Christian Ropp moves to Birch Creek to accept a teaching position in the rapidly growing Amish community. He's determined to put the rambunctious school in order as well as check another task off his list: finding a wife. Of course, that would be much easier if women were like textbooks, straightforward and logical.
When an accident puts Christian out of commission, a new community member named Ruby Glick takes over his classroom. But Ruby's exuberant teaching style clashes with Christian's careful methods and he worries his students will never be the same.
With a track record of catastrophe, Ruby always feels too clumsy, too distracted, too . . . much. Desperate for a chance to prove that she can do more than make mistakes in her life, she throws herself into her new teaching position. But when Christian can't seem to stay out of her way, she finds herself slipping into old, chaotic tendencies.
What she doesn't anticipate is that Christian's heart is slowly catching up with his mind—and she, too, must decide whether to follow logic or love.
"Kathleen Fuller has written a sweet, oftentimes humorous, romance that reminds readers that the perfect match might be right in front of their noses."–Kelly Irvin, bestselling author of the Every Amish Season series
"Kathleen Fuller is a master storyteller and fans will absolutely fall in love with Ruby and Christian in The Teacher's Bride." –Ruth Reid, bestselling author of the Amish Mercies series
"Kathy Fuller's characters leap off the page with subtle power as she uses both wit and wisdom to entertain!"–Kelly Long, national bestselling author
"The story will captivate you from the first page to the last with Ruby, Christian, and engaging characters. You'll laugh, gasp, and wonder what will happen next." –Molly Jebber, Speaker and Award Winning Author of Grace's Forgiveness and the Amish Keepsake Pocket Quilt Series
---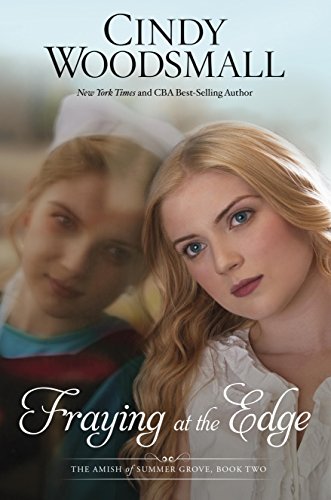 Author(s): Cindy Woodsmall
Publisher: Waterbrook Press
Price: $1.99 (Ends July 28)


Family, community, faith, and love.
These "quilt blocks" sewn together made Ariana's beautiful life.
When they are pulled to pieces,
will anything familiar remain?
The Old Order Amish life Ariana Brenneman loved vanished virtually overnight with the discovery that she was switched at birth twenty years ago. Now she's immersed in the Englischer world, getting to know her mother and under the authority of her biological father, an atheist intellectual with resolute plans to expand Ariana's worldview. Only Quill Schlabach, a childhood friend living Englisch, can steady the tilting ground between Ariana's two worlds, but can she trust him after so many betrayals?
At the same time, Skylar Nash is forced to choose rehab or spend several months with her true relatives, the large Brenneman family and their seemingly backward life—no electricity, no technology, no fun. What the young woman can't leave behind is her addiction to illegal prescription drugs and a deep emptiness from the belief that she doesn't belong in either family.
New ties are binding Ariana and Skylar to the lives they were meant to have. Can they find the wisdom and strength they'll need to follow God's threads into unexpected futures?
Fraying at the Edge is the second novel in The Amish of Summer Grove series.
---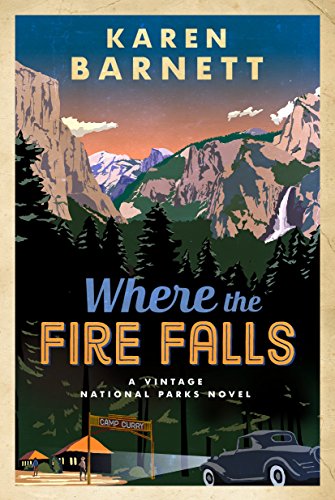 Author(s): Karen Barnett
Publisher: Waterbrook Press
Price: $1.99  (Ends July 28)


Stunning Yosemite National Park sets the stage for this late 1920s historical romance with mystery, adventure, heart, and a sense of the place John Muir described as "pervaded with divine light."
Watercolorist Olivia Rutherford has shed her humble beginnings to fashion her image as an avant-garde artist to appeal to the region's wealthy art-collectors. When she lands a lucrative contract painting illustrations of Yosemite National Park for a travel magazine, including its nightly one-of-a-kind Firefall event, she hopes the money will lift Olivia and her sisters out of poverty. 
    After false accusations cost him everything, former minister Clark Johnson has found purpose as a backcountry guide in this natural cathedral of granite and trees. Now he's faced with the opportunity to become a National Parks Ranger, but is it his true calling? 
    As Clark opens Olivia's eyes to the wonders of Yosemite, she discovers the people are as vital to the park's story as its vistas–a revelation that may bring her charade to an end.
---
---
Gospel eBooks is a participant in the Amazon Services LLC Associates Program, an affiliate advertising program designed to provide a means for sites to earn advertising fees by advertising and linking to amazon.com. View our
Privacy Policy
.