---
Join our list
Subscribe to our mailing list and get interesting stuff and updates to your email inbox.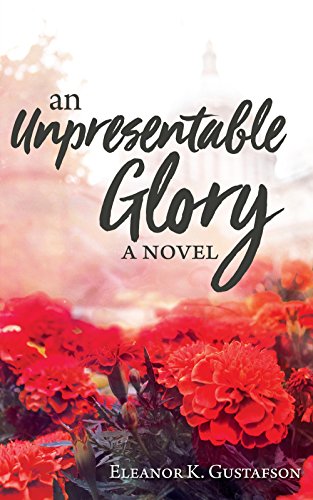 Author(s): Eleanor Gustafson
Publisher: Ambassador International
Price: $0.99

"Overflows with faith and an admirable message of redemption."—Publishers Weekly
"A story our weary world desperately needs . . . An intense and personal exploration of one woman's journey of faith and the struggle to follow God's leading in this modern world of ours."
Rachel L. Miller, co-author of the bestselling Windy Gap Wishes series
"I trusted you, and someday, you may know just how much you hold in your hands."
Linda Jensen leads a relatively quiet life in Westchester County, New York, as the owner of a highly-acclaimed garden. Inherited from her parents, the garden is her pride and joy. What is not so joyful is finding a strange man sprawled near her delphiniums! The mysterious man is sick, unable to do anything more than drink water—and beg for secrecy. Ignoring all alarm bells, Linda sees to his needs, but her caring act takes on unexpected significance, an unpresentable glory.
Seeds of trust, and perhaps love, are planted in Linda's garden haven. But as secrets are revealed and scandal hits the headlines, the act of caring for this man threatens to tarnish both of their reputations.
Like weeds in Linda's garden, circumstances threaten to choke out their fledgling relationship, and small moments prove to be the biggest influencers—on a national scale.
Endorsements
"An Unpresentable Glory is a spiritual pilgrimage, a fairy tale, and a mystery all in one, but most of all it is a story about the unexpected miracles that come when you give of yourself for someone else. Eleanor Gustafson writes with humor and heart."
Sara Goff, author of I Always Cry at Weddings
"Gustafson's literary treatment of a theme of redemption and restoration is set in a literal garden of delights. It is both a parable and a provocative contemporary story, crafted by a writer who is skilled, precise, and imaginative in her use of words."
Latayne C. Scott, award-winning author of A Conspiracy of Breath and Latter-day Cipher
"What an awesome and lyrical tale! Unexpected love and new life after loss, the power of forgiveness and sacrifice—Eleanor Gustafson's beautiful new story will have you pondering the
nature of God's love and service long after you close the book."
Amy Deardon, author of A Lever Long Enough
"Ms. Gustafson keeps the reader moving at a steady clip with deeply drawn characters and situations rich in detail, bursting with heart and life. The book is a near tour de force, and should add a well-deserved feather to this author's cap! Highly recommended."
Linore Rose Burkard, author of historical romance and YA suspense
"An Unpresentable Glory is an unusual and compelling story. I quickly became engrossed in the storylines following the lives of the two main characters. Not only did I wonder—and sometimes fret—about what would happen to them next, I couldn't keep from guessing how—or whether—things would ever work out right. To my delight, not only was the ending extremely satisfying, it was filled with surprises galore.
"Ellie Gustafson handles the Christian elements lovingly, biblically, and realistically. And the strong presence of Native American and Latino characters and the extremely knowledgeable references to flowers and gardening help to make An Unpresentable Glory a potentially award-winning novel."
Roger E. Bruner, author of Rosa No-Name, three quirky romantic novels, and the young adult Altered Hearts series
---
---
Gospel eBooks is a participant in the Amazon Services LLC Associates Program, an affiliate advertising program designed to provide a means for sites to earn advertising fees by advertising and linking to amazon.com. View our
Privacy Policy
.