---
Join our list
Subscribe to our mailing list and get interesting stuff and updates to your email inbox.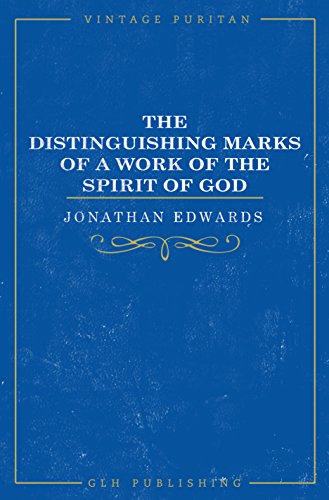 Author(s):  Jonathan Edwards
Publisher: GLH Publishing
Price: $1.50

Jonathan Edwards (October 5, 1703 – March 22, 1758) was a preacher, theologian, and missionary to Native Americans. Edwards "is widely acknowledged to be America's most important and original philosophical theologian," and one of America's greatest intellectuals. Edwards's theological work is very broad in scope, but he is often associated with his defense of Reformed theology, the metaphysics of theological determinism, and the Puritan heritage. Recent studies have emphasized how thoroughly Edwards grounded his life's work on conceptions of beauty, harmony, and ethical fittingness, and how central The Enlightenment was to his mindset.
---
Author(s): Jonathan Edwards
Publisher: GLH Publishing
Price: $0.99

The following work by the Jonathan Edwards is a treatise on Ephesians 3:10, "To the intent that now unto the principalities and powers in heavenly places, might be known by the church the manifold wisdom of God." It is a gem and encouragement for all who trust in Christ.
---
Author(s): Jonathan Edwards
Publisher: GLH Publishing
Price: $1.50

Here is Jonathan Edwards' classic work on the freedom of the will, explaining its abilities and inabilities. A must read for any serious student of theology.
Includes hyperlinked footnotes and table of contents.
---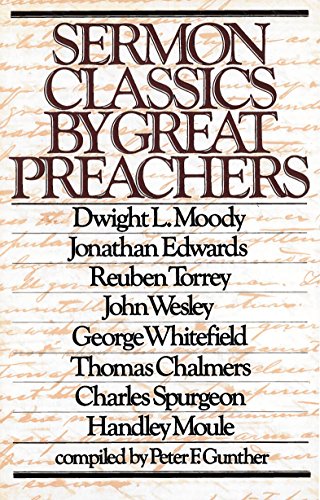 Compiler(s): Peter E. Gunther
Publisher: Moody Publishers
Price: $0.99

From John Wesley's message of God' love for fallen man to R. A. Torrey's heartfelt tribute to John 3:16, Peter F. Gunther has compiled a collection of classic sermons that spans three centuries.
The effects of these dynamic sermons, preached by men like D. L. Moody, George Whitefield, and Charles Haddon Spurgeon, touched not only individual lives, but also entire cities and nations for the Lord.
An introduction to each sermon gives insight into each preacher and the events that provided the backdrop to his message. D. L. Moody looks back on the great Chicago fire and a sermon that broke his heart. Jonathan Edwards brought the town of Enfield, Connecticut to its knees with his sermon "Sinners in the Hands of an Angry God."
Part of this collection includes:
"The Fire Sermon" by D. L. Moody
"God's Love to Fallen Man" by John Wesley
"Fury Not in God" by Thomas Chalmers
"Accidents, Not Punishments" by Charles Haddon Spurgeon
"A Living Stone" by Handley C. G. Moule
Their message, as true today as it was then, still convicts, encourages, and inspires a new generation of people who hunger after the living God.
---
Author(s): David Brainerd & Jonathan Edwards
Publisher: Hendrickson Publishers
Price: $3.99

"He was one of distinguished natural abilities, as all are sensible who had acquaintance with him. As a minister of the gospel, he was called to unusual services in that work; and his ministry was attended by very remarkable and unusual events … He had a peculiar opportunity of acquaintance with the false appearances and counterfeits of religion; was the instrument of a most remarkable awakening …In the following account, the reader will have an opportunity to see not only what were the external circumstances and remarkable incidents of the life of this person, and how he spent his time from day to day, as to his external behavior; but also what passed in his own heart." —Jonathan Edwards
David Brainerd, an early missionary to the American Indians in New York, New Jersey, and eastern Pennsylvania, died in 1747 at the age of twenty-nine at the home of his long-time friend and supporter, the eminent Puritan theologian and preacher Jonathan Edwards. It is thanks to Edwards' careful preservation and thoughtful editing of his friend's Diary and Journal that Brainerd has influenced Christians all over the world for over 250 years. (more…)
---
In this grab bag we have 3 e-books from the Grace Essentials Series which were published by Christian Focus. The prices and sale dates that the publisher has provided are under each book cover.
[table "2547" not found /]
---
---
Gospel eBooks is a participant in the Amazon Services LLC Associates Program, an affiliate advertising program designed to provide a means for sites to earn advertising fees by advertising and linking to amazon.com. View our
Privacy Policy
.