---
Join our list
Subscribe to our mailing list and get interesting stuff and updates to your email inbox.
Author(s): Mark A. Tabb
Publisher: Waterbrook Press
Price: $1.99   (Ends Oct 13)


As current as today's headlines, this explosive true story reveals how these radically conflicted men chose to let go of fear and a thirst for revenge to pursue reconciliation for themselves, their community, and our racially divided nation. 
Jameel McGee: "For the next three years not a day went by that I didn't think about my son who I had never seen and the cop who had kept me from him. And for most of those three years I promised myself that if I ever saw this cop again, I was going to kill him. I intended to keep that promise."
 
Andrew Collins: "I watched this angry man march through a crowd, a little boy and another man struggling to keep up with him….The man walked straight up to me, stopped, and stuck out his hand. I took it. "Remember me?" he asked in a tone that sounded more like a threat than a question. Somehow, a name came to me. 'Jameel McGee,' I replied."
 
It reads like a gripping crime novel…except for this story really happened.
 
Racial tensions had long simmered in Benton Harbor, a small city on the eastern shore of Lake Michigan, before the day a white narcotics officer–more focused on arrests than justice—set his sights on an innocent black man. But when officer Andrew Collins framed Jameel McGee for possession of crack cocaine, the surprising result was not a race riot but a transformative journey for both men.
 
Falsely convicted, McGee spent three years in federal prison. Collins also went to prison a few years later for falsifying police reports. While behind bars, the faith of both men deepened. But the story took its most unexpected turn once they were released–when their lives collided again in a moment brimming with mistrust and anger. The two were on a collision course—not to violence—but forgiveness.
---
Author(s): Burton W. Folsom & Anita Folsom
Publisher: Thomas Nelson
Price: $2.99

In January 1983 Burt Folsom read a story in Time about Mitch Rutledge, a man on death row with an IQ of 84 who said he was sorry for what he did. "Forget him," the last line of the story read. But Burt wrote Mitch a letter and discovered a man more interesting and intelligent than the article revealed.
Burt and his wife, Anita, began a  friendship with Mitch and saw him become a leader and role model for others in prison, teaching himself to read and write (starting with copying down the spelling of items he knew from TV commercials) and becoming a national spokesman on prison life.
Death on Hold is the amazing story of their friendship, and of grace, reconciliation, and redemption for a man without hope who was given a future.
---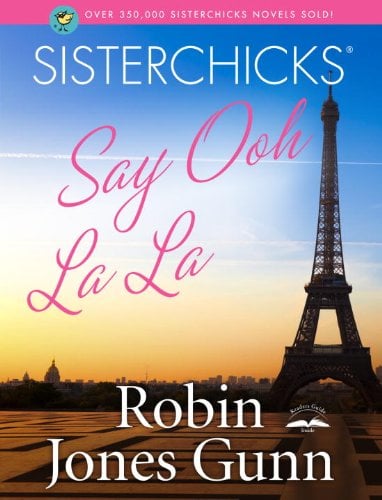 Author(s): Robin Jones Gunn
Publisher: Multnomah
Price: $1.99 (Ends Aug 11)


Childhood Friends Reunite to Rendezvous!
All giggles and wiggles, Lisa and Amy sealed their friendship under the pink ruffles of a canopy bed, promising to be friends forever. They remained inseparable until an argument over Lisa's prom date divides them. In a plan that could only be devised by their heavenly Father, Amy and Lisa end up in the same hospital emergency room years later. With their promise to always be there for each other unexpectedly fulfilled, the two friends grow close again. Amy reminds Lisa of one of their childhood promises yet to be realized—their plan to rendezvous in Paris. Amy and Lisa find a way to make good on their Parisian promise from thirty years ago and pack their bags for the adventure of a lifetime. From becoming unexpected counselors for a rocky marriage to scaling the Eiffel Tower to winking at Mona Lisa in the Louvre, these two Sisterchicks find the treasures of Europe can't compare with the gems of a friendship renewed for eternity!
Story Behind the Book
"Each of the Sisterchicks books portrays the reality of how a close friendship between two women can draw them closer to God, and reveal the clear direction for their futures. In Sisterchicks Say Ooh-La-La!, readers discover the value of rekindling an old friendship and replacing old, incorrect assumptions with the new truth. I hope readers will take away a sense of God's immense plan for His children and His unending grace in every season of life."
—Robin Jones Gunn
---
Author(s): Sigmund Brouwer
Publisher: Waterbrook Press
Price: $1.99 (Ends Aug 11)


A boy coming of age in a time of war…the love that inspires him to survive.
For ten-year-old Jeremiah Prins, a life of privilege as the son of a school headmaster in the Dutch East Indies comes crashing to a halt in 1942. When the Japanese Imperialist army invades the Southeast Pacific, and his father and older stepbrothers are separated from the rest of the family, Jeremiah takes on the responsibility of caring for his younger siblings. But he is surprised by what life in the camp reveals about his frail, troubled mother—a woman he barely knows.
Amidst starvation, brutality, sacrifice, and generosity, Jeremiah draws on all of his courage and cunning to fill in the gap his father and brothers left behind. Life in the camps is made more tolerable as Jeremiah's boyhood infatuation with his close friend Laura deepens into a friendship from which they both draw strength.
When the darkest sides of humanity threaten to overwhelm Jeremiah and Laura, they reach for God's light and grace, shining through his people. Time and war will test their fortitude and the only thing that will bring them safely to the other side is the most enduring bond of all.
---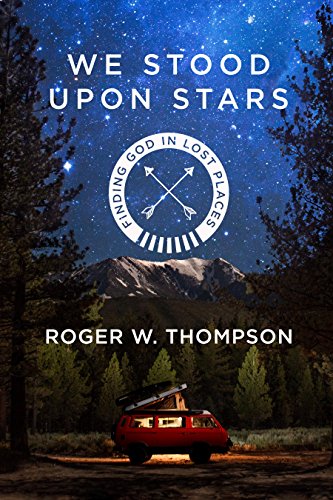 Author(s): Roger W. Thompson
Publisher: Waterbrook Press
Price: $1.99 (Ends June 30)


Get Lost. . . and Find What Really Matters
We are made for freedom and adventure, friendship and romance. Yet too much of life is spent unfulfilled at work, restless at home, and bored at church. All the while knowing there is something more. You'll find some of life's best moments waiting for you over a campfire, on a river—even in that coffee shop or brewery you didn't know you'd discover along the way. It's time to begin the search.
In the literary spirit of well-worn tales about America's open road, this poetic, honest, often hilarious collection of essays shows how to embark on adventures that kindle spiritual reflection, personal growth, and deeper family connections.
From surfing California's coastlines, stargazing southwestern deserts, and fly-fishing in remote mountains of Montana, you'll be inspired to follow the author's footsteps and use the hand-drawn maps from each chapter to plan your own trips. There you will hear God's voice – and it may help you find what you're searching for.
"We search mountaintops and valleys, deserts and oceans, hoping sunrises and long views through the canyons will help us discover who we are, or who we still want to be. The language of our hearts reflects that of creation because both are fingerprints of God."
—Roger W. Thompson
---
In this grab bag we have 4 e-books on friendship which were published by HarperCollins Christian Publishing. The prices and sale dates that the publisher has provided are under each ebook cover.
[table "3652" not found /]
---
Author(s):
Jonathan Holmes
Publisher:
Cruciform Press
Price:
$2.99
(Feb 8-9)
Friendship: it's one of the simplest of human relationships in comparison to marriage or family relationships, yet it's one of the least understood and practiced. For all of our progress in making connections through Facebook, Twitter, and other social media, people are consistently experiencing loneliness and growing disenchanted with the whole notion of friendship.
Could it be that our understanding of friendship has been more informed by pop culture and social media, and less informed by the vision of friendship offered in Scripture? Is it possible that friendship exists for a greater purpose than merely our enjoyment and comfort? Does real friendship involve more than just hanging out on a weekend, participating in a book club, or hitting the golf course together? These questions and more are answered in this book.
Broader and deeper than simple fellowship, biblical friendship is first and foremost about a relationship with Jesus Christ. As you are brought into friendship and relationship with the Father, Jesus Christ calls you a friend! It is out of this friendship that our human friendships find their beginning and their purpose. (more…)
---
---
Gospel eBooks is a participant in the Amazon Services LLC Associates Program, an affiliate advertising program designed to provide a means for sites to earn advertising fees by advertising and linking to amazon.com. View our
Privacy Policy
.