---
Join our list
Subscribe to our mailing list and get interesting stuff and updates to your email inbox.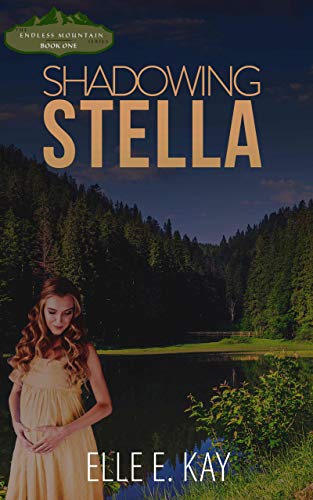 Author(s):
Elle E. Kay
Publisher:
Faith Writes Publishing
Price:
$1.99
Danger sends her home … then follows.
Stella McIntyre returns home to a loving family carrying much more heartache and baggage than she left with. She's also pregnant with her attacker's child, and the assailant isn't through with her.
He's watching her every move. And he's not the only one interested in her.
Back from deployment in the Middle East, Army Corporal, Jason Duncan is captivated by Stella and wants to get to know her better. His protective instincts kick in, but can he overcome the defenses she's built up around her heart?
The danger lurking in the shadows could strengthen their faith and knit their hearts together, or it could destroy them.
*****This book is a romantic suspense/thriller with strong Christian themes.*****
This book has an updated cover, but the content is the same.
---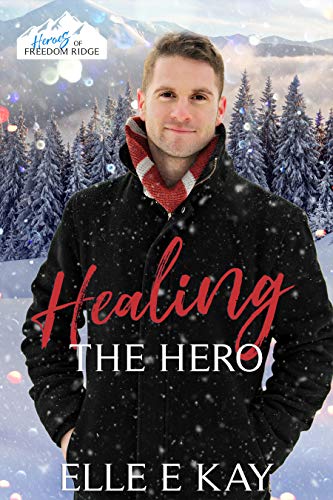 Author(s):
Elle E. Kay
Publisher:
Faith Writes Publishing
Price:
$2.99
Healing the Hero: A Christian Army Ranger Christmas Romance
A dream job. A dreamier boss.
Ashley Castle jumps at a chance to show off her skills as head chef when she lands the job at Liberty Grille in the Freedom Ridge Resort. Before long, she develops a full-blown crush on her boss but ignores her growing feelings. Nothing can happen as long as his nightmare ex-girlfriend remains in the picture, so she keeps her focus on work.
Restaurant Manager, Daniel Winchester hires Ashley and can't help but be drawn to the new hire. If it weren't for her faith in a God he stopped trusting while serving in Iraq, he could fall for her. He can't let that happen, though.
When Ashley overhears a sinister plot, she's torn between revealing it, which will mean risking her job if Daniel doesn't believe her, and keeping it to herself. Daniel has a chance to overcome his demons, but will he take the risk and discover love in the process or bury the betrayal beneath his wit and charm once again?
---
Author(s):
Elle E. Kay
Publisher:
Faith Writes Publishing
Price:
$2.99
Promises kept and promises broken.
When Ella Jamison's father gets in trouble with the law, he offers up his only daughter to get the Texas ranger on his trail to look the other way. Fear over what might become of her father if arrested obligates Ella to go along with his plan.
Isaiah Hayes doesn't accept bribes, but his concern for Miss Jamison, should he leave her to Mr. Jamison's abuse, compels Isaiah to accept the offer. While investigating the Christmas Eve hangings and Christmas Day Massacre, Isaiah tries to make Ella comfortable in his meager dwelling.
Ella battles her fears as she tries to adjust to a new home with a man she fears, almost as much as the father who gave her away. Promises are made to broken, aren't they?
---
---
Gospel eBooks is a participant in the Amazon Services LLC Associates Program, an affiliate advertising program designed to provide a means for sites to earn advertising fees by advertising and linking to amazon.com. View our
Privacy Policy
.